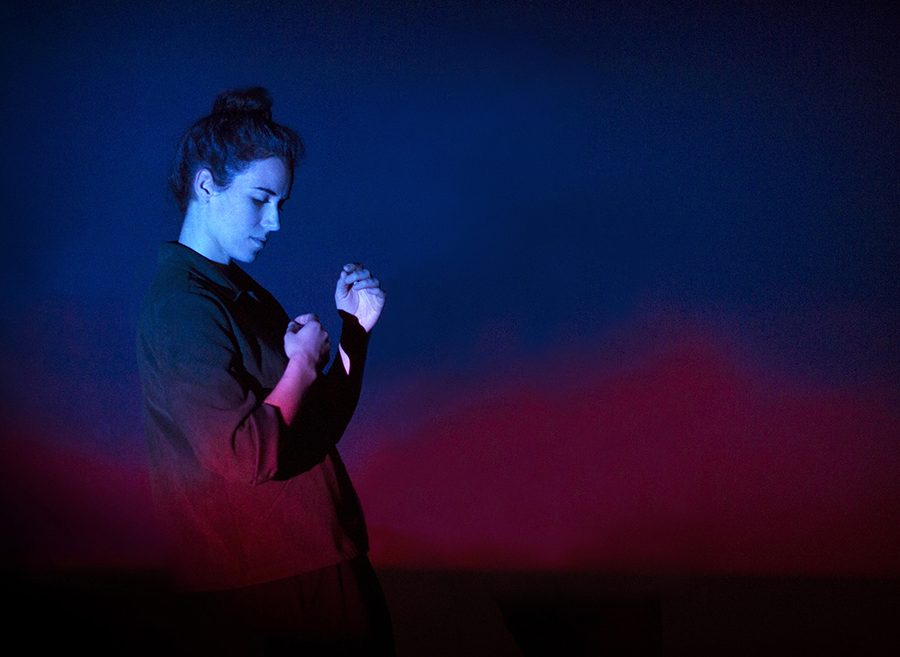 OFFTA - Espace Vert
MAY 29, 2022 - 8PM
MAY 30, 2022 - 1PM
The order of the pieces is subject to change.
Taking as a starting point the effect of colour on our perception, Chambres [premier cycle] explores our relationship to intimacy, memory and habits. Under shifting colours, the scenes presented slowly morph into abstraction – making the commonplace and the extraordinary meet in a choreographic and visual panorama. Intimacy opens up to the exterior; a room becomes an intriguing landscape. Between dance and visual arts, performance and choreographic installation, Chambres [premier cycle] is the first phase of a larger project that evolves with different performers.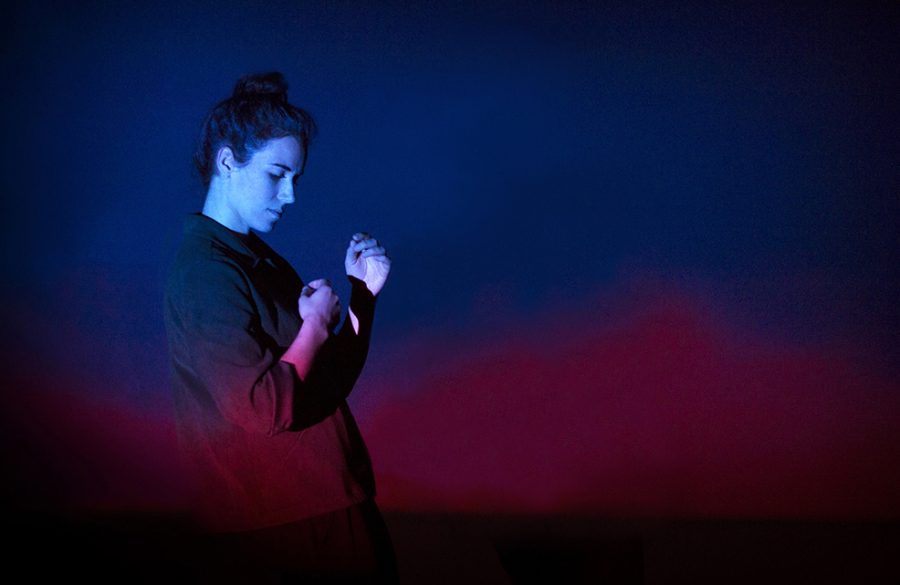 Performance, choreography, video design Katia-Marie Germain
Sound design Laura Moore
Technical and stage manager Charlotte Gervais
Outside eye Ginelle Chagnon, Marie-Gabrielle Ménard
Video advice Dominique Hawry
Research collaborators Gabrielle Surprenant-Lacasse, Lucie Vigneault
With the support of Canada Council for the Arts, Conseils des arts et des lettres du Québec
Creative residencies Place des Arts, Circuit-Est centre chorégraphique, Maison de la culture Notre-Dame-de-Grâce
Katia-Marie Germain is a choreographer and performer based in Montréal. In an interdisciplinary approach, she uses visual arts composition strategies to further explore the choreographic field. Through precise movement, scenography and light, she creates environments that play with the perceptions of the dancer and the spectator, leading to moments of wonder and contemplation.
At 91 years old, Pauline is starting to lose her memory. Camille, 22 years old, is finishing her acting training and moving to Montréal. In a senior housing center in Côte-des-Neiges, she visits her grandmother every week. Driven by a sudden spur of intuition, she starts recording her.
From 2016 to 2020, together they live through the mourning to come, without suspecting that a pandemic is impending. From this poetic archival, a question arises: how does one tell the story of an ordinary death?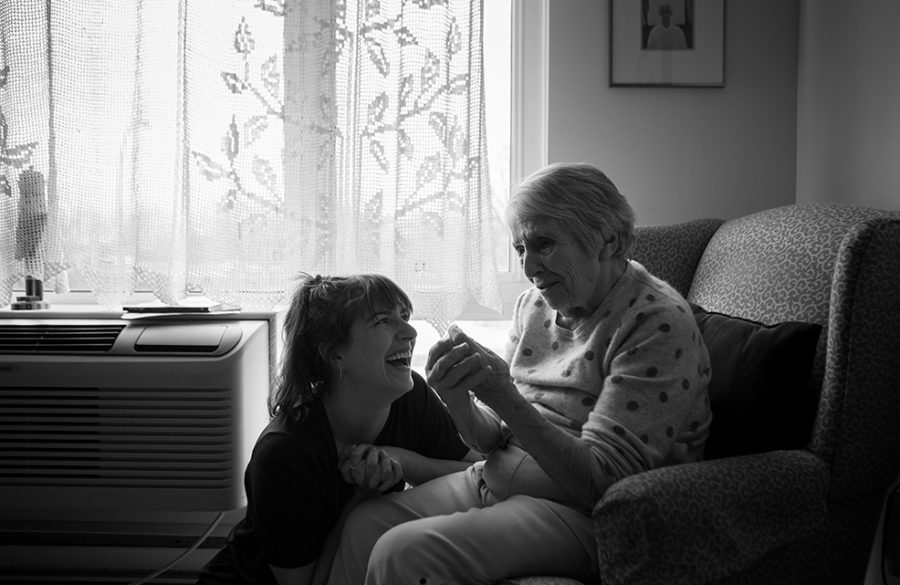 Co-direction Camille Paré-Poirier, Nicolas Michon
Sound design Marie-Frédérique Gravel
Performance Camille Paré-Poirier
Production Camille Paré-Poirier
Creative residencies LA SERRE – arts vivants, Espace Le vrai monde?
Camille Paré-Poirier is an actor, writer and performer. Since graduating from Cégep de Saint-Hyacinthe in 2016, she has been interested in bridging the gap between documentary and poetry practices. While waiting for these bridges to help pay for her cell phone, she hones her skills as a waitress in an Outremont restaurant. She published her first book, Dis Merci, with the Ta Mère publishing house in 2021, and produces the audio show Quelqu'une d'immortelle, which is available on all podcast platforms.