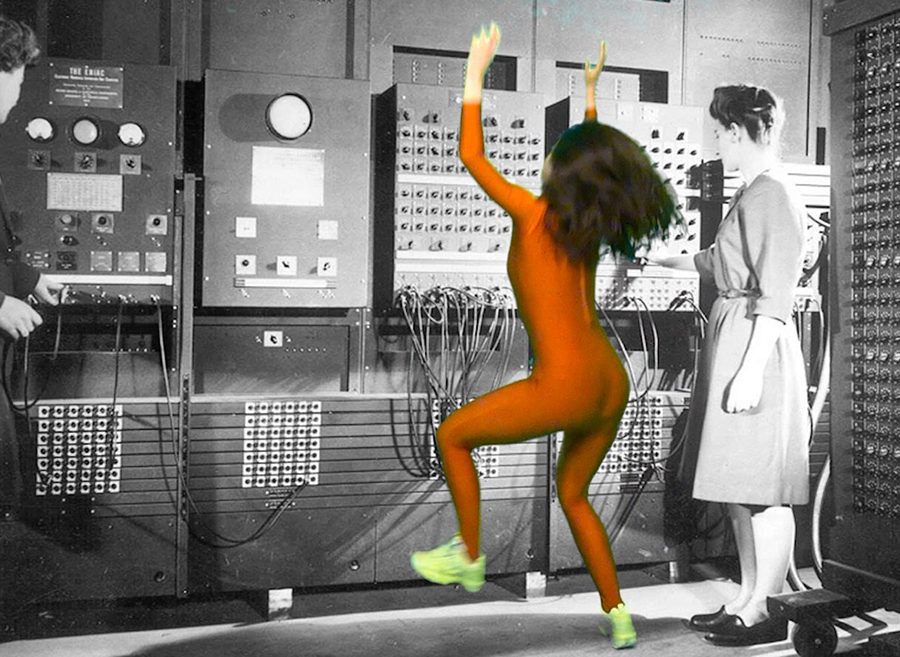 OFFTA - Espace Vert
JUNE 1, 2022 - 8PM
JUNE 2, 2022 - 1PM
Two large metal structures, a computer from 1983, and small yellow 3D-printed sculptures: in a scenography evoking the ruins of capitalism and the waste produced by the constant renewal of technology, dance grows like an optimistic mushroom, the matsutake. Embodying a punk, apocalyptic and feminist approach, this piece gives power back to dance and exorcises our ecological despair.
Ideation Audrée Juteau
Choreography and text Audrée Juteau, N. Zoey Gauld, Catherine Lavoie-Marcus, Ellen Furey
Performance N. Zoey Gauld, Catherine Lavoie-Marcus, Audrée Juteau, Marilyne St-Sauveur
Sound design Geneviève Crépeau
Set design Martin Beauregard
Lighting design Karine Gauthier
Video design Martin Beauregard, Yuming Fam, Yuchen Guo
With the support of Conseil des arts et des lettres du Québec, Canada Council for the Arts, Entente de partenariat territoriale CALQ et Abitibi-Témiscamingue
Creative residencies CCOV, Écart art actuel, Agora des Arts, Centre d'art Diane Dufresne (Théâtre Hector-Charland), L'Annexe-A, Studio 303
Thanks
We would like to thank some of the entities that inspire and feed the mycelium of Mystic-Informatic: Eroca Nicols, Allison Blakley, Maria Sabina, Anna Lowenhaupt Tsing (The End of the World Mushroom, 2015), Sex Pistols, Paul Stamets, Terence McKenna, Fungipedia, Sylvia Plath, Starhawk (Dreaming the Dark, 2015), Amanda Baggs, and the mushrooms.
Audrée Juteau's experimental contemporary dance works often contain an element of unpredictability and seek to put human beings, animals and objects on equal footing. With Mystic-Informatic, she returns to collective creation with N. Zoey Gauld, Catherine Lavoie-Marcus and Ellen Furey. For this work, they imagine and borrow methodologies from the fungi world.