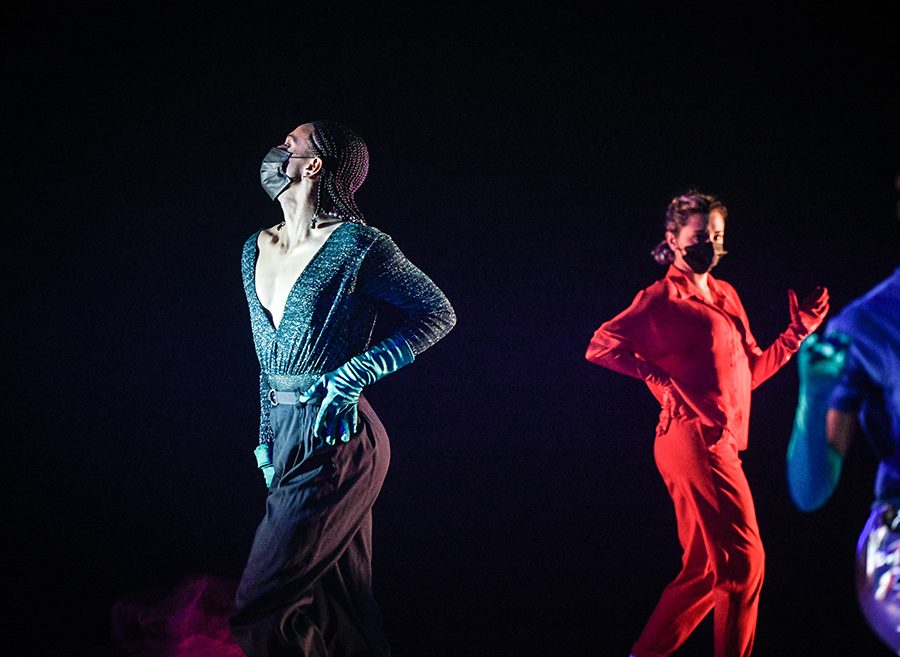 École de danse contemporaine de Montréal - Espace Orange
After three years of intensive training, the graduating students of École de danse contemporaine de Montréal will perform for the last time on the occasion of Les danses de mai, Opus 2022. Artistic and program director Lucie Boissinot has invited choreographers Alan Lake, Xián Martínez, and Ti Nguyen to create original pieces.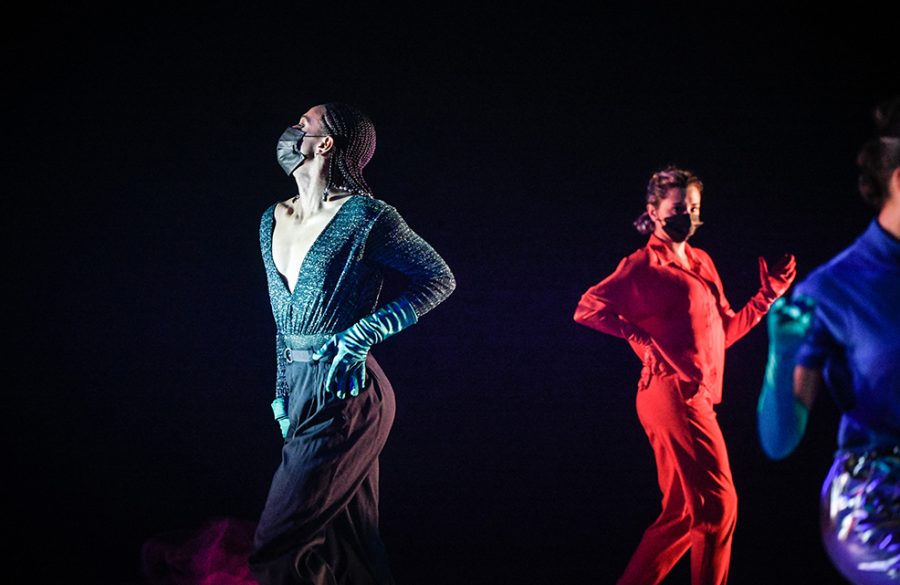 Artistic director Lucie Boissinot
Choreographers Alan Lake, Xián Martínez, Ti Nguyen
Creation and performance advisor Isabelle Poirier
Dancers André Abat-Roy, Meihan Carrier-Brisson, Aliénor Chamoux, Chanel Cheiban, Maéva Cochin, Clémence Dinard, Nolwenn Duhaut, Mara Dupas, Anna Duverne, Aurélie Ann Figaro, Benjamin Harvey, Débora Huynh, Rony Joaquin Figueroa, Nûr Khatir, Marianne Lataillade, Alexandre LeBlanc, Nils Levazeux, Carlos-Alexis Mendoza, Marianne Murphy, Isabelle Sue Pilette, Valentine Rousseau, Jérôme Tremblay-Lanthier, Zoé Uliana, Jérôme Zerges
The creation of Xián Martínez's piece was made possible thanks to the Basque Country-Quebec agreement, signed by L'École de danse contemporaine de Montréal, the Conseil des arts et des Lettres du Québec, Dantzaz, Tabakalera and Gipuzkoako Foru Aldundia – Gipuzkoako Dantzagunea.
The creation of Ti Nguyen's play was made possible thanks to the financial support of the Conseil des arts et des lettres du Québec in collaboration with the Pépinières Européennes de Création.
Alan Lake Factori(e) is a multidisciplinary contemporary dance company created and promoted in 2007 by choreographer and director Alan Lake. Lake has developed an approach that combines dance, film and visual arts. This crossover directly contributes to defining the company's unique language, creating crude and symbolist universes in which the human evolves totally impregnated by its environment. Alan Lake Factori(e) is entirely dedicated to the creation and distribution of choreographic works, installations and dance films that showcase this interconnection between the moving body, the space it occupies, and the cycle of life and death that underlies them. The company is also dedicated to promoting contemporary dance and choreographic research through performances, workshops, workshops, conferences and other related activities.
Born in Vigo in 1996 (Spain), Xián Martínez Miguel was trained in choreography and interpretation at the Royal Conservatory of Dance Mariemma. Member of the Dantzaz company between 2019 and 2021, he also took part in the creative processes of Martin Harriague (Kibbutz Contemporary Dance), Viata Osojnik (Slovenia), Fernando Hernando Magadán (Nederlands Dans Theater 2). He had the opportunity to perform the repertoire of choreographers such as Malandain, Galili, Kuindersma, Kor'sia or Pite. He collaborates with the creators Laida Aldaz, Proyecto Larrua and Carmen Larraz at the Atalak platform (Basque Country). Since June 2021, Xián has been a freelance dancer and part of the production Idomenée by choreographer Martin Harriague, presented at the Opera de Lille in France and at the Staatsoper Unter den Linden in Berlin. In addition to his career as a performer, he also choreographies pieces. His latest works Con/Sin/In-Tacto created in residences of the Compañía Nacional de Danza, and Pioneras supported by the government of Navarre and presented at the DNA'20 Festival (Spain), are currently on tour. Among his next creations is Nun Zira? for Kultza (Spain) and Yellow Lemon for École de danse contemporaine de Montréal.
Ti Nguyen is developing a work based on different processes of research, creation and interpretation of choreographic matters, between dance and contemporary theatre, relying on captures of surrounding realities as well as working with the architecture of objects, materials, visual and soundscapes. Between 2011 and 2018, she collaborated as a researcher, creator and performer with Farm in the Cave International Studio, physical theatre company based in Prague. In 2016, she was nominated Dancer of the year by Opera Plus and Czech Dance Platform for her performance in Disconnected. She also works as teacher and choreographer with contemporary theater, dance and circus projects in Europe.