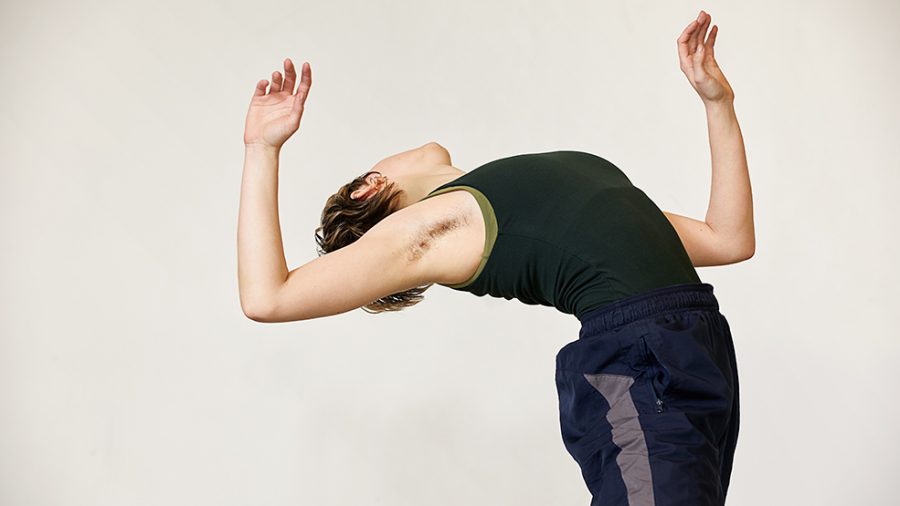 École de danse contemporaine de Montréal
ÉDIFICE WILDER | ESPACE ORANGE
LIVE SHOW
DECEMBER 7-10, 2022 - 7PM
-
ONLINE SHOW
LIVESTREAM
DECEMBER 10, 2022 - 7PM
PRERECORDED WEBCAST
DECEMBER 12-18, 2022
-
Discussion with the artists on December 8
École de danse contemporaine de Montréal presents the show entitled Les danses de la mi-chemin, featuring its second-year students. For the occasion, artistic and program director Lucie Boissinot has invited choreographers Igor Calonge and Darryl Tracy to create pieces for large groups. Also, six performers who recently graduated from EDCM will present a choreography by Charlie Prince as part of Fly, the creative lab.
states of body produced by an emergency by Charlie Prince
Vértigo by Igor Calonge
they flutter like a laugh from the lips of a savage dream by Darryl Tracy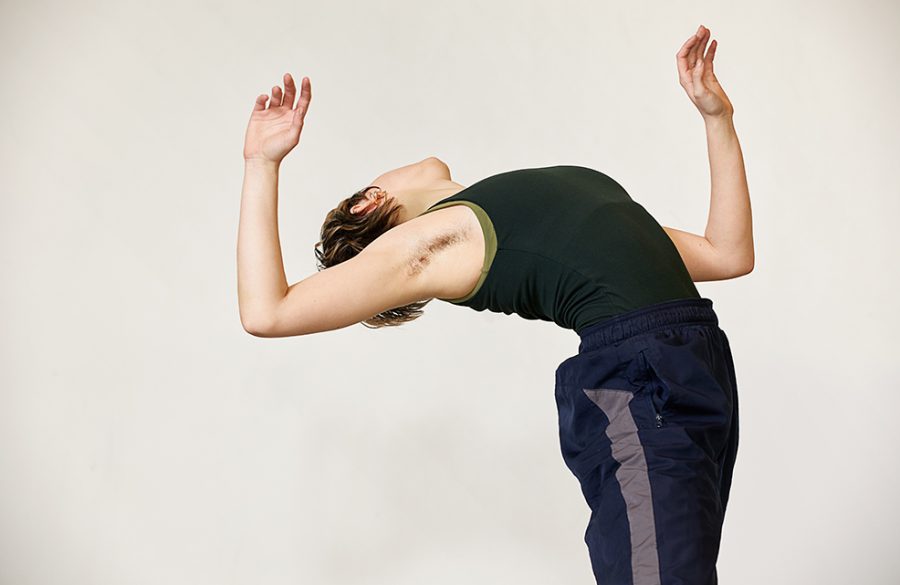 Artistic direction Lucie Boissinot
Les danses de la mi-chemin
Choreographies Igor Calonge, Darryl Tracy
Creation and performance advice Anne Le Beau
Performance Rosalie Boivin, Gabrielle Bouchard, Léa Boudreault, Julianna Bryson, Angélyk Delisle-Hevey, Ambre Dupuis, Jean-François Gilède, Tom Godefroid, Alice Jackson, Clodie Lambert, Rosalie Lamoureux, Sarah Manipou, Charlotte Mégardon, Manon Scialfa, Jules Talavera, Alex Turcotte, Anna Vauquier
Lighting design and management Stéphane Ménigot
Costume design Roxanne Bédard, Hannah Fisher
Igor Calonge's piece was made possible thanks to the Basque Country-Québec agreement, signed by École de danse contemporaine de Montréal, the Conseil des arts et des lettres du Québec, Dantzaz, Tabakalera, and Gipuzkoako Foru Aldundia – Gipuzkoako Dantzagunea.
Fly, the creative lab
Choreography Charlie Prince
Performance André Abat-Roy, Camil Bellefleur, Philippe Dépelteau, Mara Dupas, Alexandre Leblanc, Molly Siboulet-Ryan
Lighting design and management Stéphane Ménigot
Costume design Jonathan Saucier
Igor Calonge (Donostia-San Sebastián, 1974), trained as a dancer in different disciplines. After two years of studying, he had the opportunity to start his professional career in Spanish companies as Provisional Danza, Cía. Daniel Abreu, Cía. Fernando Hurtado, Hojarasca Danza, Ciento cincuenta cuerdas, etc. In the meantime, he also continued his training in prestigious Spanish and European schools. On top of his career as a performer, in 2001 he began to create his own short choreographies. As an example of this propitious creative moment, he experimented by associating with different collectives of artists who were developing their work in the now defunct Arteleku Arts Centre in San Sebastián. In 2010, he created Cielo rasO to facilitate bigger productions, as well as to pursue his work as a teacher which was, from very early on, given support by Dantzagunea, the Gipuzkoa Regional Government Dance Service, and the Department of Culture of the city of San Sebastián, DonostiKultura, as well as the Basque Government.
Darryl Tracy is a Toronto-based independent dance artist (choreographer, interpreter, teacher, and producer). He is a senior faculty member at the School of Toronto Dance Theatre and as a dancer has created many roles by most of Canada's leading choreographers. He and Heidi Strauss were co-artistic directors of four chambers Dance Projects from 1998-2006, commissioning duets from Canadian choreographers as well as their duet created by Italian-based company Déjà Donné. This duet garnered them a nomination in performance for the prestigious Dora Mavor Moore Award. He was part of the company Sylvain Émard Danse in Montréal for over 4 years, dancing and touring in Émard's Temps de chien. He has created over 39 of his own works through commissions and self-produced productions. Most recently, he has choreographed for Connection Dance (NB), George Brown University (Toronto), The School of Toronto Dance Theatre, and Sawdon Dance (Winnipeg). His own professional work is based in site-specific creations most recently seen at the Rhubarb Festival and Nuit Rose. He was nominated for the K.M. Hunter Award in 2013.  As a dancer, he has been on tour with creations by Lesandra Dodson and Marie-Josée Chartier. He is also a physiotherapist specializing in movement and neurological injuries.
Charlie Prince (1991) is a Lebanese performer and dance-maker. He is interested in the place of the body within postcolonial imaginaries as a means to subvert and resist imperial legacies. He seeks in form to conceive the origin in an imagined space towards the abyss of an imagined future and to destabilize cultural nostalgias in order to instill a progressive force towards being a subject and not an object of history. As a performer, he has collaborated among others with Compagnie Alias (CH), Benoît Lachambre, Montréal Danse and La Biennale di Venezia (dir. Marie Chouinard), and has been working with Omar Rajeh – Maqamat (LB/FR) as a performer and maker since 2016. His choreographic work has been presented in several festivals and theatres – including SPRING Festival (NL), Dansmakers (NL), Rencontres chorégraphiques internationales de Seine-Saint-Denis (FR), Vancouver International Dance Festival (CA), Oktoberdans (NO), and BIPOD (LB). Charlie also holds a Bachelor of Music from McGill University. In 2018, he received the Boghossian Foundation Prize for Dance and Performance awarded by Villa Empain in Brussels.