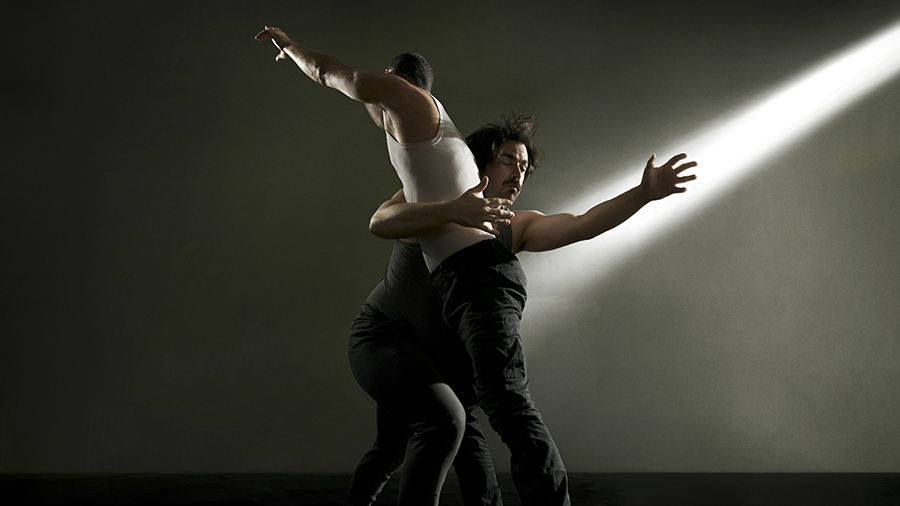 Webcast
LIVE
MARCH 13, 2021 - 7:30PM
PRERECORDED
MARCH 15 TO 21, 2021
-
A talk with the artists will take place on our Facebook page on Thursday, March 4, from 12:30pm to 1pm.
Originally, Accolades et quiproquos was meant to open the first edition of the Quadriennale de gigue contemporaine, which was set to take place from March 11th to May 22nd, 2021. Because of the pandemic, the Quadriennale has been postponed to 2025. However, it will be possible to watch a webcast of Accolades et quiproquos.
Accolades et quiproquos was selected as part of the call for projects for Soirée Carte Blanche that was put out for the Quadriennale. BIGICO's Soirée Carte Blanche comes from a desire to present long choreographic works alongside the short pieces of OFF BIGICO and the open-ended research of the Incubateur.
Jury for the Quadriennale's Carte Blanche
Ivanie Aubin-Malo
Choreographer and Tangente Curator
Lük Fleury
BIGICO Executive and Artistic Director
Katya Montaignac
Dramaturge
Marco Pronovost
Tangente Curator
Accolades et quiproquos is an invitation to dive into the choreographers' artistic process as they give the audience a behind-the-scenes look at their creation, from the dance studio to the stage. Inspired by reflections on belonging, ambivalence, and authenticity, this project is first and foremost about negotiation. Teetering between a dance show and a live documentary, this new work presents a deconstructed contemporary gigue and an alarmist folklore where the audience gets to travel back and forth between the studio and the stage.