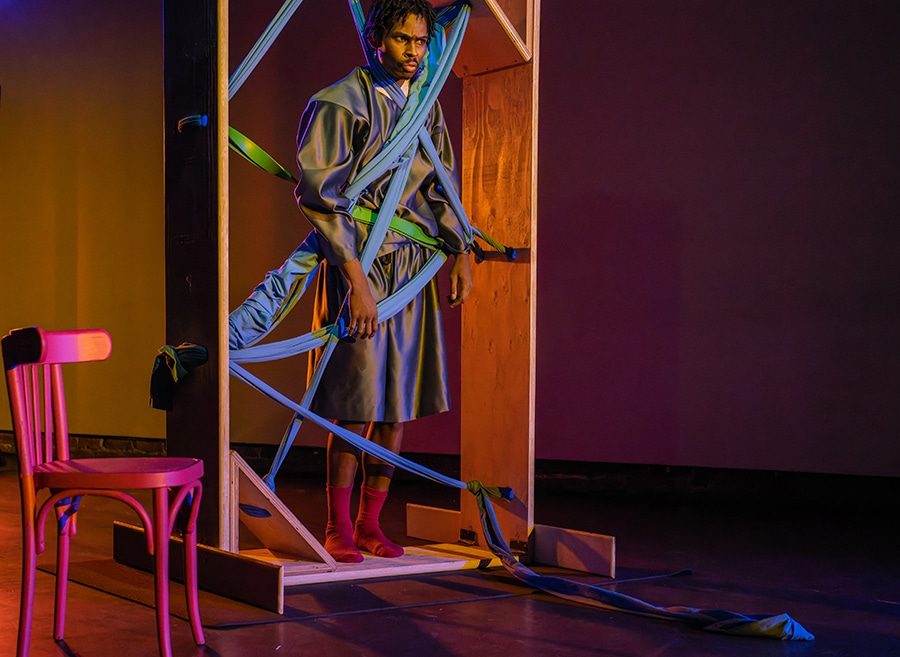 OFFTA
ÉDIFICE WILDER | ESPACE VERT
MAY 26, 2023 - 9PM
MAY 27 & 28, 2023 - 4PM
Annual artistic event created on the edge of the Festival TransAmériques (FTA), OFFTA is a festival dedicated to emerging avant-garde creation in live arts. Since 2007, it scans the local artistic landscape in order to highlight creators whose projects trace new avenues in theatre, dance, and performance. The OFFTA grounds its identity on an artistic direction that favors solid and singular approaches, emerging practices, and experimentation.
At once an immersive experience combining choreographic installations and a reflection on superhero theories, this interdisciplinary dance piece creates a space for otherworldly vulnerability. Under the artistic direction of Céline Richard Robichon and Richard Shash'U St-Aubin, the collective combines solo performances, live music and video projections to develop an unconventional approach to street dance.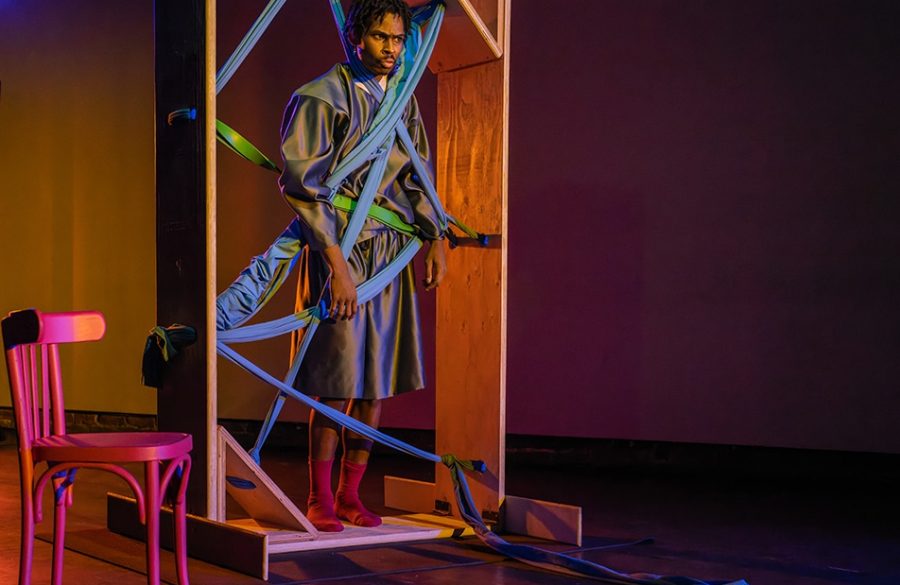 Artistic direction Céline Richard Robichon, Richard Shash'U St-Aubin
Performance Nubian Néné, Kalliane Brémault, Ja James Britton Johnson, Mukoma-K Nshinga
With the support of Conseil des arts du Canada, Conseil des arts de Montréal
Co-production Danse-Cité
FRGMNT is a young collective whose eclectic approach to making art involves live performance, dance, sound conception & music composition, film, digital art, and event curation. It is a Montréal-based group composed of 5 members whose relationships began within the street dance community, years before the collective took form. As a newly formed collective, FRGMNT presents an unconventional way to experience artistic practices founded in hip hop music and street dance, reflected in their creations Never Not Moving aka d**gs and Superheroes Cry Too (SC2).
Previous creations
Never Not Moving aka d**gs, Tangente, 2023