A word from our curator
Ivanie Aubin-Malo
"For my first project as a guest curator, I wanted to highlight the enduring presence of Indigenous people in Tio'tia:ke, in Montréal, through a mode of artistic expression related to dance that would serve as a tangible symbol to echo the land acknowledgement included in our program and recited before each performance.
I reached out to Sylvain Rivard, a seasoned multidisciplinary artist who focuses on various aspects of First Nations culture. His knowledge of languages allows him to transmit songs and tales with accuracy and respect.
His understanding of material culture allows him to create contemporary art while drawing heavily on ancestral techniques. His work connects with fields as varied as museology, cinematography, television, education, and publishing.
I know how powerfully art can fuel thought and act as a doorway to other cultures. I hope this exhibition will spark your interest in learning more about First Nations."
---
---
---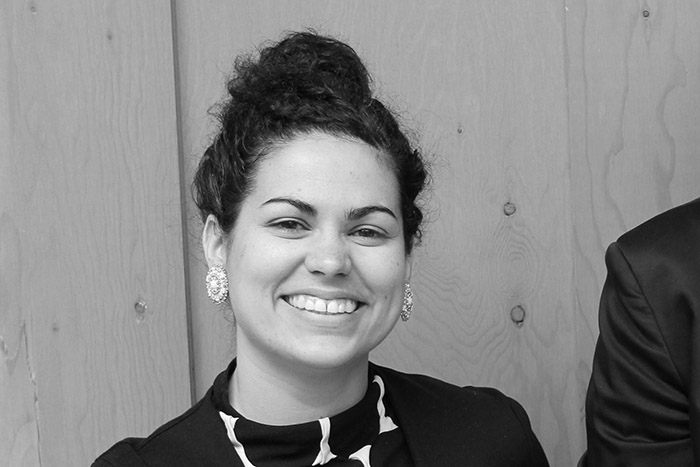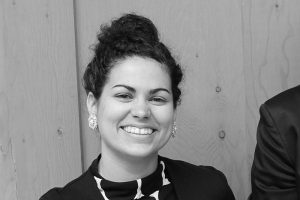 Sylvain Rivard
Biography
"Why leave artefacts to scientists and art to First Nations artists when syncretism is possible?"
With a certificate in multidisciplinary studies and youth literature, Sylvain Rivard specializes in First Nations art and culture. He has written a collection of tales titled Contes du trou d'cul published by Cornac in 2010 and three books of legends, including Moz en cinq temps, selected by the International Youth Library in Munich in 2012. For a comprehensive list of his works, visit his website.
---
---
---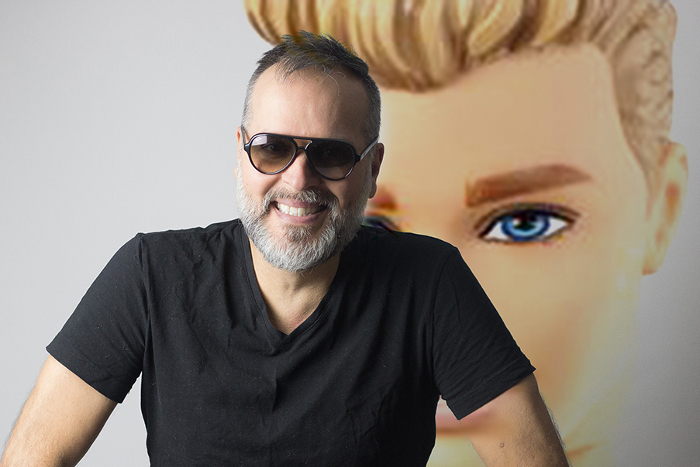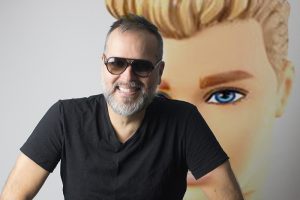 Poupée Altérité
Title: POUPÉE ALTÉRITÉ
Artist: Sylvain Rivard, aka Vainvard
Year: 2019
Materials:
Goat skin
Eel skin
Saint-Armand paper
Cotton and silk thread
Articulated territory-figurine evoking a rift, a world that needs mending, embodying various dualities: day and night, gold and silver, cotton and silk, land and humanity, fauna and flora, as well as two cultures. The doll represents Vainvard's idea of the Other during childhood, a time when everything remains to be done, redone, and discovered.
---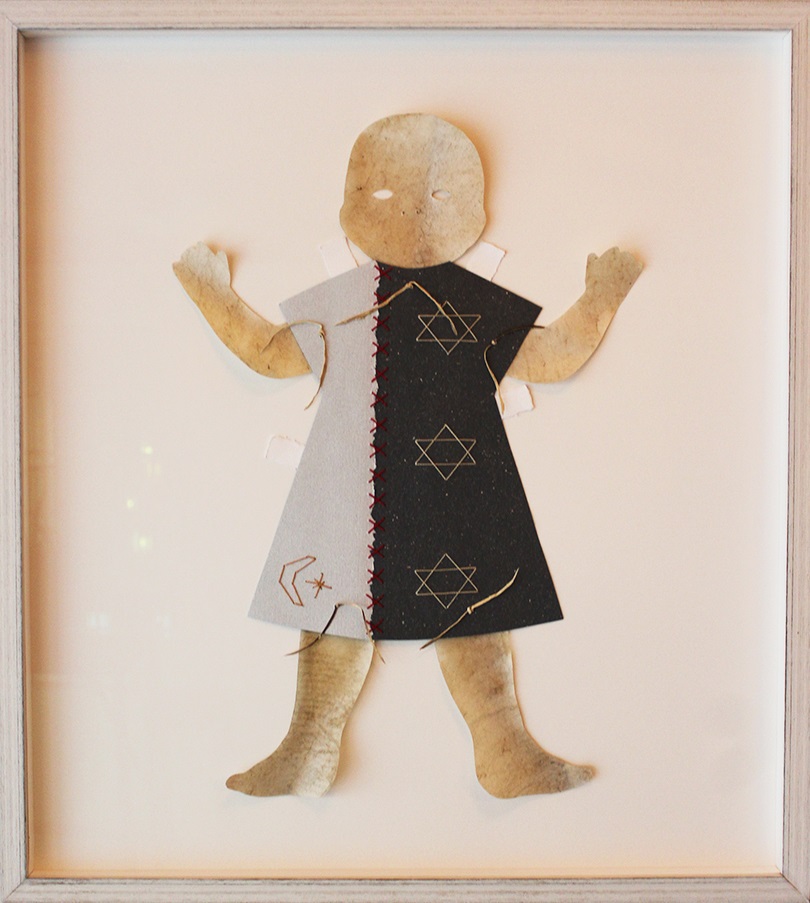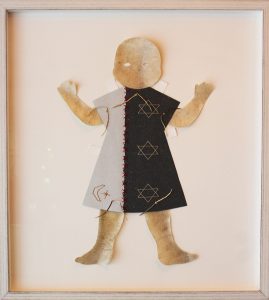 Dear Deer Doll
Title: DEAR DEER DOLL
Artist: Sylvain Rivard, aka Vainvard
Year: 2019
Materials:
Deer skin
Horse skin
Eel skin
Saint-Armand paper
Waxed synthetic thread
Cardboard
This doll represents the silhouette of Mattel's original Ken doll (1961) wearing deer antlers and 3D glasses. It is inspired by North American pop culture (capitalism) as well as hunting (subsistence), two spheres shared by Indigenous and non-Indigenous people.
This semi-articulated half-human and half-animal doll evokes movement and dance. The glasses are a nod to the world of cinema, video, and edited images.
---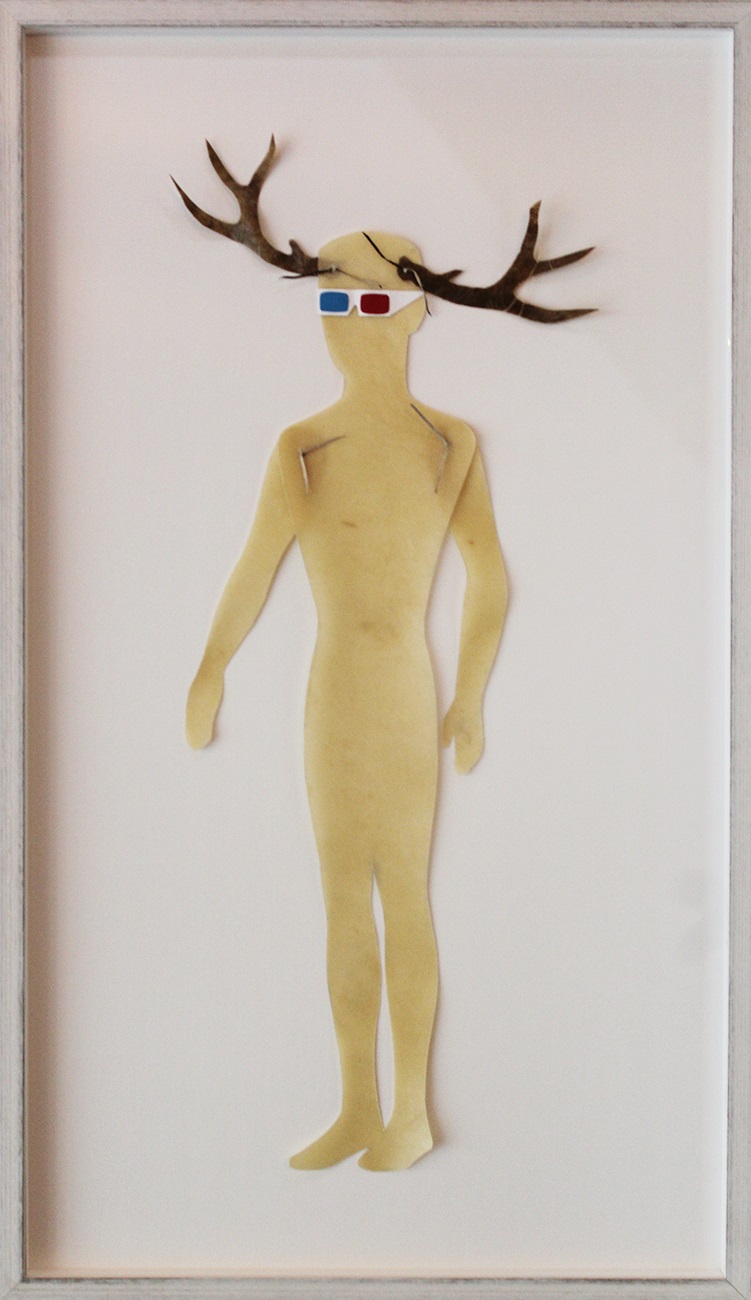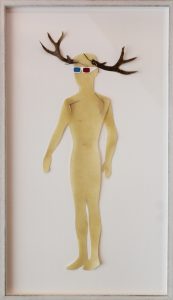 Poupée de feu
Title: POUPÉE DE FEU
Artist: Sylvain Rivard, aka Vainvard
Year: 2020
Materials:
Bison bladder filled with old doll limbs
Untanned deer skin
Synthetic thread
Dyed deer hair
Plastic
Porcelain
A will-'o-the-wisp, feu follet or chebaïsweda with the appearance of the Buddha or the Chinese Milefo; contains the principle of movement.
---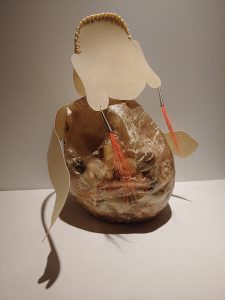 This project is part of Tangente's Culture+ series, which comprises various activities designed to stimulate the body and enrich the mind. Tangente thanks the Canada Council for the Arts for supporting the Culture+ series.