The Culture + series is open to students, non-professional dance lovers, artists, and managers, bringing together activities designed to enrich the body and the mind.
The Tangente experience is much more than sitting inside a dark theatre. Each season, you can also find our activities in parks, galleries and more. We occupy the public space! Keep your ears open to discover special events that will brighten your everyday life, on our Facebook page, Instagram or Twitter.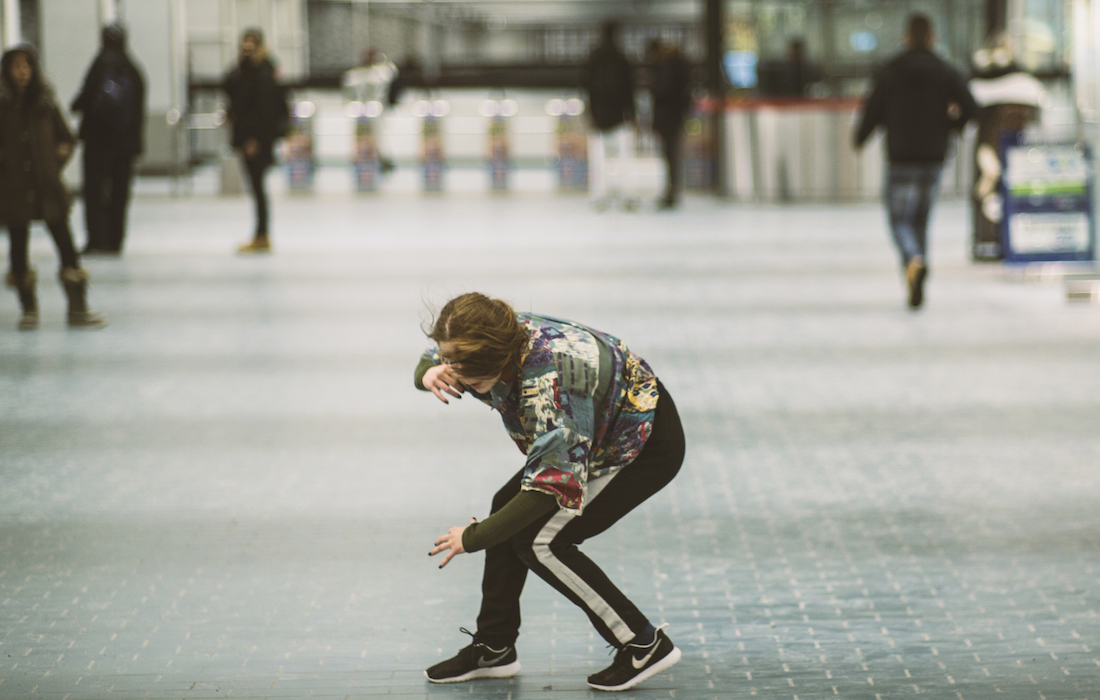 Possibles
On February 21, in the Place-des-Arts station we presented a choreographic installation entitled Waltz of artist Jacques Poulin-Denis, an event which launched our winter-spring season.
This performance was part of the POSSIBLES project developed by LA SERRE – arts vivants to celebrate the 375th anniversary of Montreal.
Once a month throughout 2017, POSSIBLES presents the work of 12 artists from various artistic disciplines in collaboration with 12 creative partnerships, and in 12 uncommon Montreal venues. These site-specific events draw our attention to the sustainable development. Citizens are invited to express their ideas about what is at stake for the city of Montreal. Their contribution is integrated into the creation of the artworks. POSSIBLES proposes a vast reflection on the future of the metropolis by those who contribute to its artistic richness.
Métro Arts
For 3 years, Tangente has partnered with the Société de Transport de Montréal to offer commuters performances in the metro. This has proved an effective way to introduce new art forms to first-time spectators, and so contribute to the democratization of the arts. Past choreographers and performers include: Élise Bergeron, Isabelle Boulanger, Sarah Bronsard, Maïgwenn Desbois, Lük Fleury, Nancy Gloutnez, Elon Höglund, Evelyne Laforest, Rémi Laurin-Ouellette, Emmanuelle Lê Phan, Sandrine Martel-Lafferière, Philippe Meunier, Philippe Poirier and Ian Yaworski.
Les Mardis culturels de l'Arsenal
In the framework of the mardis culturels of the Arsenal contemporary art space, artists Allison Nichol Longtin and Teoma Jackson Naccarato were invited in 2015 to present work in their largest gallery. Along with a free-form stroll and cocktails, the public witnessed presentations of choreographic work-in-progress.