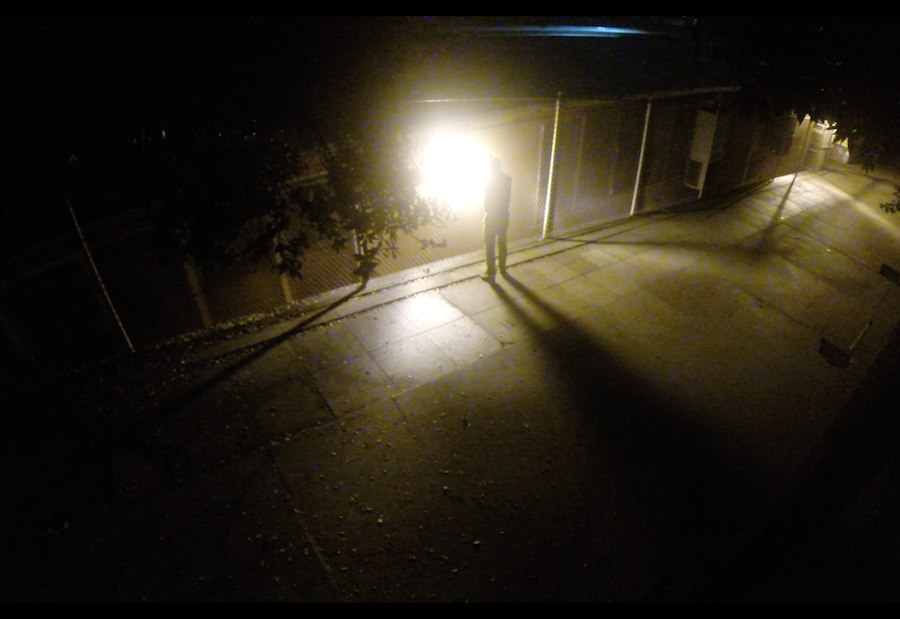 The_Johnsons 00:21:51
JANUARY 22. 23 + JANUARY 29. 30 | Starting at 6:30 PM
JANUARY 24 + JANUARY 31 | Starting at 3 PM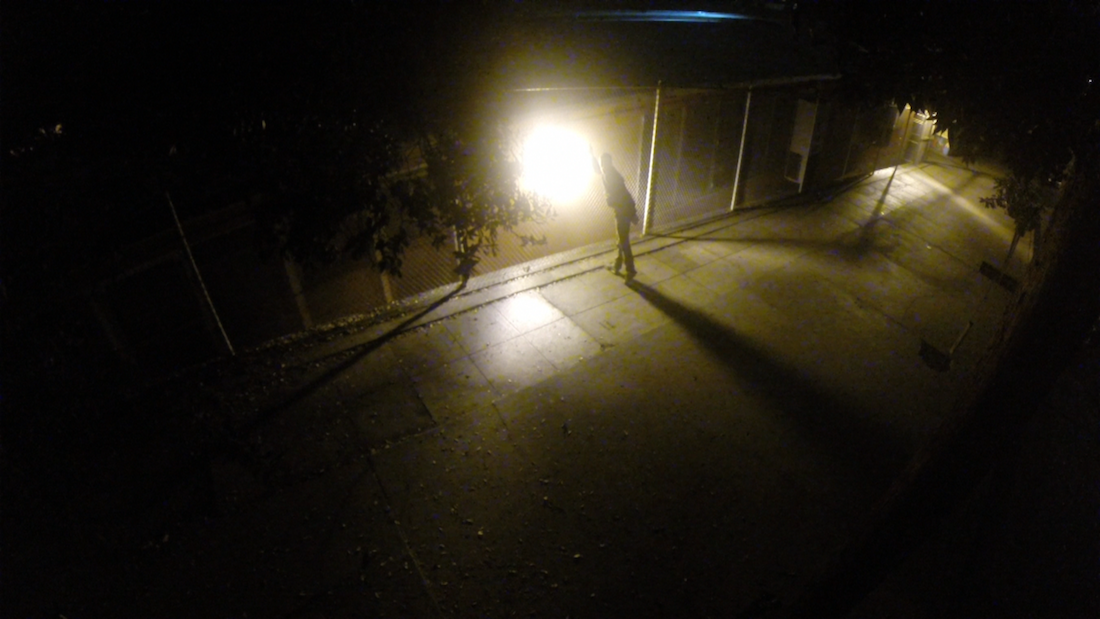 The Johnsons_00:21:51
Nathan Yaffe
22 minutes
"Suzy," he said, urgently, "should we call someone?"
The surveillance camera never blinks. Malicious or benign? From the sidewalk, the TV set makes blocky shadows dance across the wall, blue, drowning the figures frozen on the sofa with it's soft strobe. What is seen can never be unseen. It's got everyone talking, everyone knows.
Standing watching the screen, you are transparent, at once spectator and actor in the scene.
This film will be presented throughout the evening, before, during, and after performances taking place on corresponding dates.
His work was selected and presented at the FIFA in Montreal in March 2015. éal.
Direction, sound mixing, music, production, installation concept Nathan Yaffe
Direction, executive production, photography, dramaturg Elisha Yaffe
Artistic consultant Chelsea Yarnell
Installation designer Noémie Avidar
Performers Nathan Yaffe, Chelsea Yarnell
Voice Elisha Yaffe
Actress Mary-Kate Martin
The Johnsons is inspired by the current debate on how much surveillance is necessary for safety, and if we are compelled to keep a big-brother eye on each other out of fear. I knew that I wanted the viewer to have the pleasurable feeling of being a voyeur, but at the same time see how judgements of character are quickly and subconsciously formulated. Yes, we can infer as much as we want from a person's demeanour, but how much can we really know about them? Insecurity is often mistaken for overconfidence, and introversion for rudeness. I took the fact that we can learn a lot about a person based on their body language, and brought it to a surreal aesthetic. All the movement ideas in this piece have been designed to fall on the fine line between malicious and benign, allowing the viewer to waver between reading the couple's relationship as either caring or hostile.
Born and raised in Massachusetts, Nathan Yaffe received his BFA in Dance from Purchase College in New York. During that time, he also trained at Codarts in Rotterdam and worked at Le Groupe Dance Lab in Ottawa. In 2008 he found himself in Montréal, and has since worked on both sides of the border with artists such as, Sasha Kleinplatz, Mollye Maxner, Brian Brooks, Hélène Langevin (Bouge de Là, Inc.), Sonya Stefan, Les Imprudanses, Peter Trosztmer, Dorian Nuskind-Oder, Audrée Juteau, Katie Ward, Kate Hilliard, Kimberly de Jong, and Georges-Nicolas Tremblay. Nathan's own choreography has been presented in New York, Ottawa and Montreal. His newest piece, The Johnsons, was presented by Tangente in Montreal as part of Danses Buissonières_Classe 2014 at le Monument National. The_Johnsons 00:11:56, a dance-film he created in Los Angeles with Elisha Yaffe, was presented as part of the Cinedans festival in Amsterdam, and the FIFA in Montreal in March 2015.