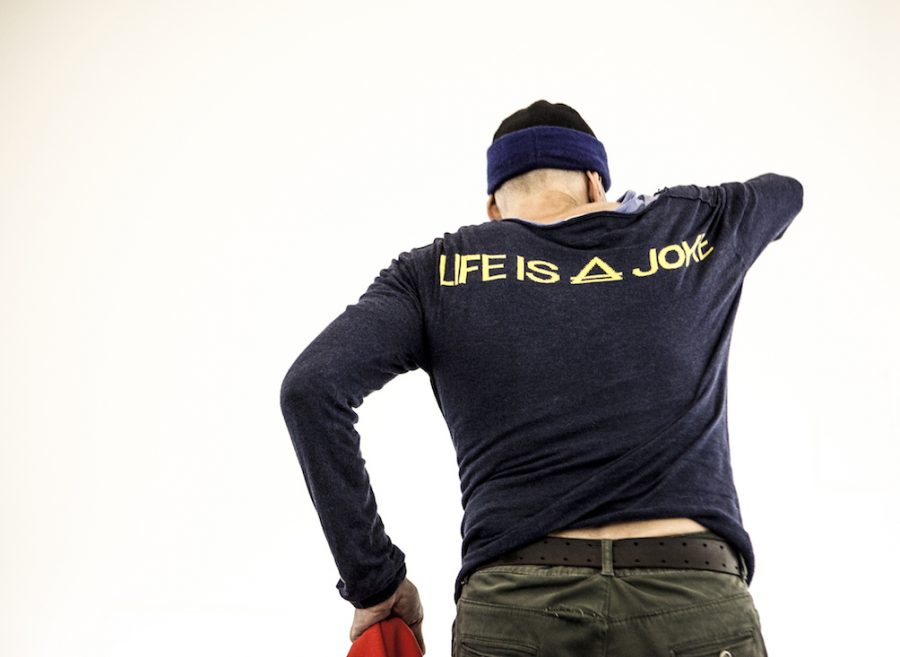 FTA
2017 Edition
MONDAY, MAY 29 | 7 PM
TUESDAY, MAY 30 | 7 PM
WEDNESDAY, MAY 31 | 7 PM
THURSDAY, JUNE 1 | 7 PM
* 3-phase entry at 7 PM. + 7:30 PM + 7:45 PM.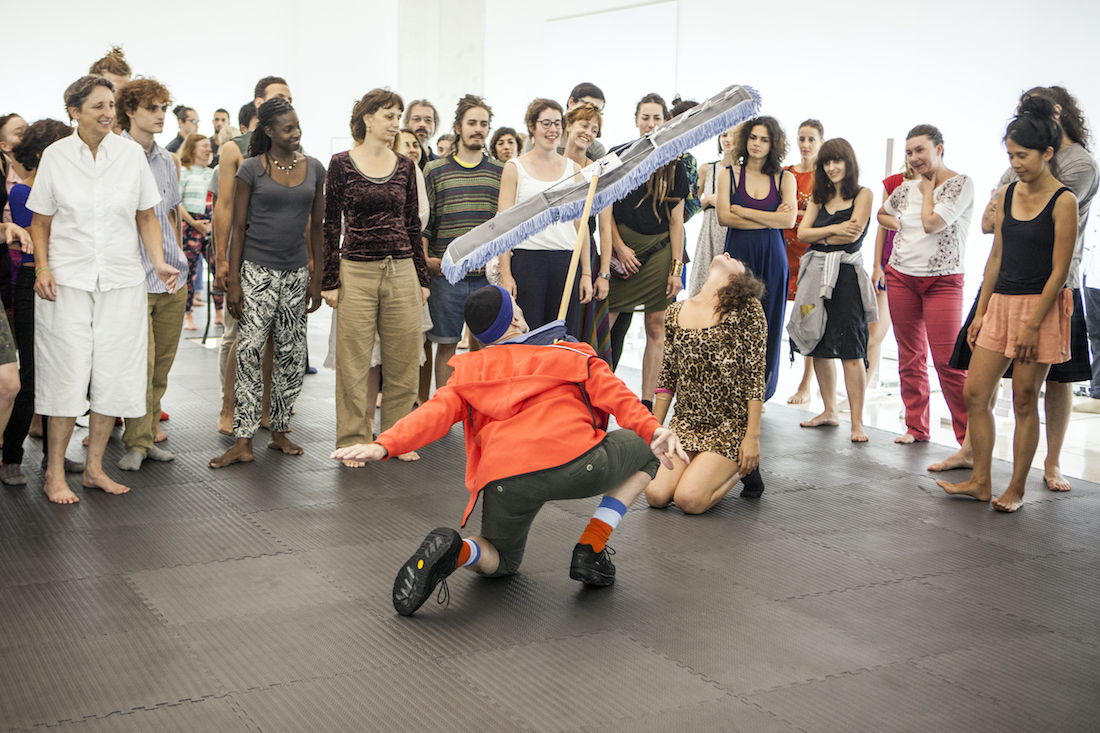 Lifeguard
Benoît Lachambre
2 hours
A magnetic, sacred and vibrant exchange, Lifeguard is a call to communion. Hymn to the body, awakening of the senses, it is a new space for sharing between performer and public.
For a piece to exist sometimes the spectator must touch it, open up to the tactile sensations of movement. With the body as offering, Benoît Lachambre presents with Lifeguard an intimate performance where the magnetic charge of bodies is revealed. Pushing the limits of connection, performer and audience explore a new territory of exchange. Resonance chamber, transmitter and receiver, Lachambre's body becomes a social connector triggering a cosmic dance.
In silence, or with his voice providing deep vocals as he dances to the music of Marvin Gaye, a Brahms violin concerto or the electronic strains of A Tribe Called Red, Lachambre modifies his environment, capturing the vibrations that are transmitted by the audience and circulating around him. At times minimalist, at others quite vibrant, the movement follows the unpredictable dance of lives reunited. Stirring, vital and sometimes playful, Lifeguard rekindles our need to be together sharing a sacred ritual. A shifting architecture where the other becomes the guardian of energies. A singular communion of the senses.
Produced by Par B.L.eux
Choreographed and performed by Benoît Lachambre
Outside eyes Valérie Lanciaux + George Stamos + Anouk Thériault
With the support of CDC Atelier de Paris-Carolyn Carlson + Centre National de la Danse de Pantin + La Ménagerie de Verre (Paris)
Presented in association with Agora de la danse + Tangente
Written by Elsa Pépin
Translated by Neil Kroetsch
Premiered at Festival June Events, Paris, on June 18, 2016
Renowned for his exploratory approach based on a hyper-awakening of the senses, he founded his company Par B.L.eux in 1996. Its emphasis on dialogue between collaborators and choreographers has led to several works, including Délire Défait (1999), 100 rencontres (FTA, 2005) and Is You Me (FTA, 2008). Lachambre promotes international exchanges and has worked with several internationally renowned choreographers such as Boris Charmatz, Sasha Waltz, Marie Chouinard, Louise Lecavalier and Meg Stuart. He is also an outstanding teacher who has presented classes and workshops all over the world for the past 20 years, as well as the recipient of many prizes and distinctions including a Bessie Award in 2006, the Grand Prix de la danse de Montréal in 2013 and its best choreography award in 2014 for Prismes.
A FTA veteran, in recent years he has presented Chutes incandescentes with Clara Furey (2012), Snakeskins (2014) and Hyperterrestres with Fabrice Ramalingom (2015). The first part of a triptych that dissects our understanding of presence and the resonance of movement, Lifeguard pursues his cherished experimentation on non-conventional ways of communicating with the spectator. The piece had its world première at the June Events festival in Paris in June 2016. In this spirited walkabout installation, the body of the performer is attuned to the language of the senses and to instinct, discovering new ground for human dialogue.