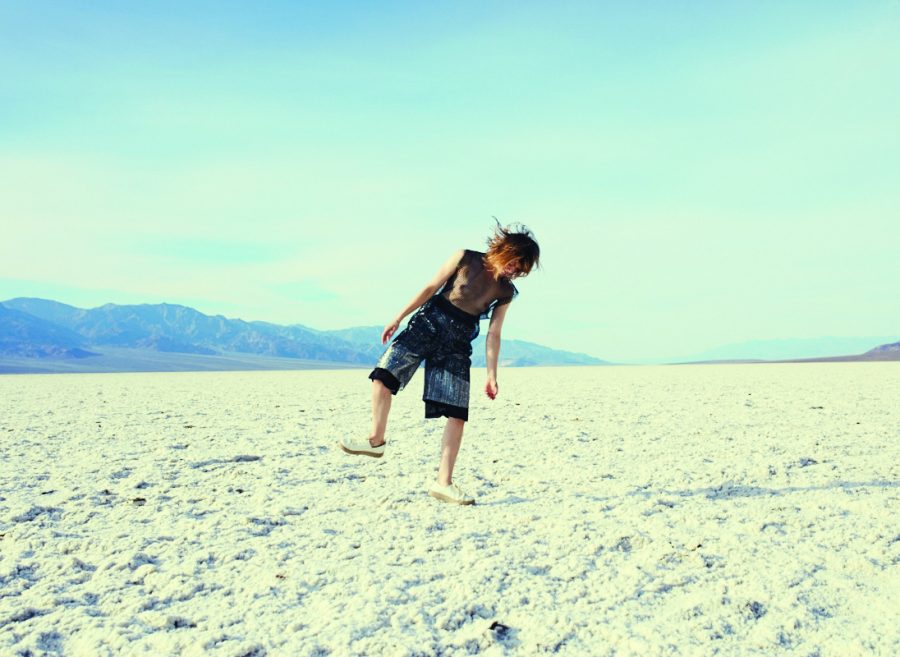 Fractured narratives
Re-thinking "the scenario" with movement collage and diverse cultural dance forms
MAY 4. 5. 6 | 7:30 PM
MAY 7 | 4 PM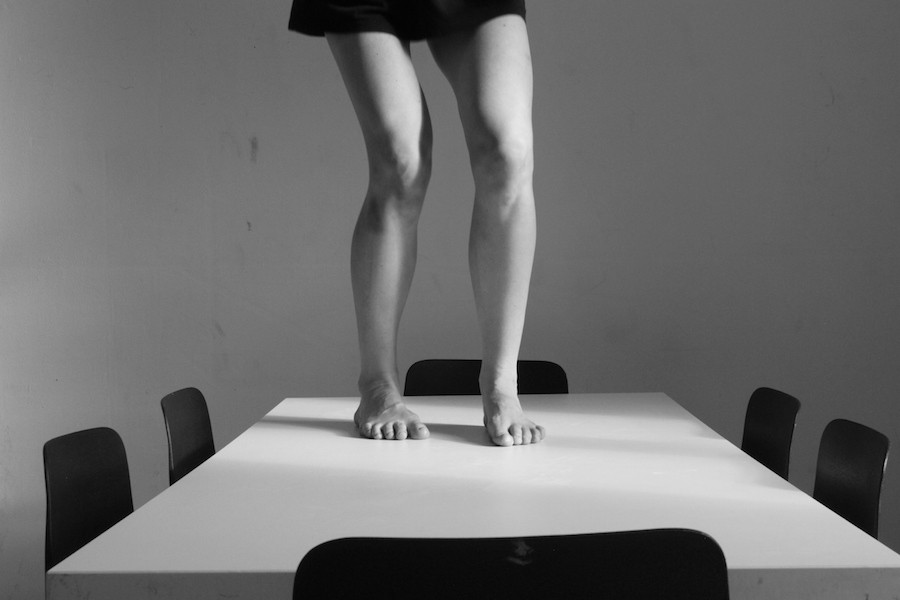 Monte-Charles
Philippe Meunier & Ian Yaworski
30 minutes
Monte-Charles is a contemporary gigue performance which takes place in the hallway of the Wilder building, in which the public is invited to experience a journey between several fragments of a story composed of contemporary gigue and percussions. Social phobia is at the center of this choreographic research. Sometimes humorous, sometimes cynical, this performance verges on the epic. Going up, going down and avoiding getting stuck between two floors. Making choices (bad or good) and then changing one's mind. Restarting and stopping. The gears are rusted. But…there might be one way to make it work.
Choreographers Philippe Meunier et Ian Yaworski
Performers Sébastien Chalumeau, Jonathan C. Rousseau, Philippe Meunier, Antoine Turmine, Ian Yaworski
Rehearsal director Jessica Serli
Dramaturge André-Marie Coudou
Lighting designer Anne-Sara Gendron
Composer Antoine Berthiaume
Costumes Camille Thibault-Bédard
Co-presented by BIGICO
Both forerunning choreographers within the world of contemporary jig and having had a similar artistic path, it has always been important to us to deepen our fascination for jig as a way of expression. With Monte-Charles, our drive is devoted to working together to explore ways to make contemporary dance more rhythmic and jig more poetic. We believe a grey area exists between these two realms; a gap where everything and anything is possible. By merging jig's rhythmic methods with contemporary dance's creating process, we hope to achieve a complex and complete alloy of the Dance genre. Discover a style which feeds off the constant resonance of the human body. Test how a strike to the floor can spread throughout the body to be then taken into a continued flow of moves; or even how an audible move is translated when reaching the dancer's foot. Jig and corporal percussion unveils all their importance by the means of this fluidity that flows throughout the body.
Philippe Meunier has made his apprenticeship in many folkloric troupes of the Montreal area before joining in 2002, a place in Les Sortilèges – Danses du Monde, as well as [ZØGMA] in 2008 as choreographer and interpreter. He also collaborates with BOURASK (Asteur, Orage, Loco Locass project) and Carol Jones (FREE and La Cordonnière de la Place).  Since 2005, Philippe thrives in the adventurous world of contemporary jig as choreographer but also as interpreter for many creators (Ian Yaworski, Nancy Gloutnez, Lük Fleury and Benjamin Hatcher). His artistic practice offers a polyvalence and body language which feed on the resonant steadfastness of the body, using the Quebec jig as motor or expression. Devoted to his passion for dance, Philippe offers a new and singular look at movements of the human body by presenting dance videos in a multitude of events.
Formed in Quebec's traditional dancing with the Mackinaw Folkloric Ensemble, Ian Yaworski performs since 2005 as interpreter, choreographer and co-artistic director of [ZØGMA]. He also performs for many different companies and independent choreographers such as Philippe Meunier, Bourask, Nancy Gloutnez and Lük Fleury. Now working on his own repertoire since 2009, his work have been seen at the Place des Arts and Tangente as part of the BIGICO. In 2011, he was invited by Marie Gillis to participate in the creation of her show: Thread, as well as the tour. He collaborates with L'Instant Theater as a choreographer for La Fête à Jean and Skin Tight. Since 2010, he works as director and artistic counsellor for the Drummondville Mondial des Cultures (MdC). It is with the mediation of the MdC that he is given his greatest mission so far: the closing ceremony for the 50th Finale des Jeux de Québec in March 2015.
Coming from the Quebec traditional step dancing, Antoine Turmine has also, since 2014, a bachelor's degree in dance from UQAM where he is pursuing a master to understand and (re)questioning his own lecture of sound and body. Antoine can be seen as interpret and creator inside BIGICO activities. He is also visible and implicated in the work of [ZØGMA] company, Quantum Collective and other independent creations in contemporary dance.
After many years of devoted implication within the Mackinaw group as dancer, professor, choreographer and artistic director, it is with a state of open-mind and repositioning on his dancing experience that Jonathan C. Rousseau cofounded the group La R'voyure in 2011, in which he assumes the many roles of coordinator, interpret and choreographer. For many years, he has broaden his horizons by taking part to contemporary projects as interpret (Débile Métal, Nancy Gloutnez's Les Mioles and Isabelle Boulanger's Fente ta Gigue) and choreographer (Exercice d'improvisation à six pieds et trois cerveaux).
Jack of all trades and daring, Sébastien Chalumeau lingers to exploit the living inheritance and show interest in contemporary techniques. In turn dancer, choreographer and teacher, his multidisciplinary training brings to his dance groundwork a rhythmic and musical acuteness. Sébastien collaborated with Erin Flynn and Raphaëlle Perreault, Isabelle Boulanger and Ian Yaworski but also interpret for the troups La R'voyure and [ZØGMA]. He also became integrated to the Montreal-born movement of the BIGICO as interpret and choreographer in the 1st OFF-BIGICO in 2016.
Trained at the School of Toronto Dance Theatre, Jessica Serli graduated from l'École de danse contemporaine de Montréal in May 2005. Since then, she has been active on the Montreal scene as a dancer, choreographer and rehearsal director. As a performer, she has participated most notably in the projects of Milan Gervais, Jacques Poulin-Denis/Grand Poney, Gaétan Gingras/Manitowapan, Audrey Bergeron, Amélie Rajotte, Normand Marcy, Alan Lake, PARTS+Labour Danse, Andrew Turner and. Hélène Langevin/Compagnie Bouge De Là. As a rehearsal director and outside eye, she has also collaborated with, among others, Annie Gagnon, Amélie Rajotte, Floor Ryder and Tonik, Alan Lake Factori(e), Collectif Arielle & Sonia and Compagnie Bourask. As choreographer, Jessica has presented -40 Degrés (2005), Entre-Deux (2008), La Fièvre (2013), Petite faille solo (2015) and Faille : deux corps sur le comptoir .
André-Marie Coudou is artistic director and comedian. He completed his studies at Mons' Conservatory in Belgium in 2000. In 2003, he establishes himself in Quebec. In 2006, he starts in very own company: L'Instant Theatre: a Belgian company founded in Quebec and which communicates by mixing the different francophone accents. André-Marie aims, through his artistic approach, a raise of awareness. In the last 10 years, he has signed a fortnight of productions across the Montreal area. His last two creations are Gary Henderson's Skin Tight, et Tenir contre Moi and Eric Assous' Represailles.
Montréal guitarist/composer Antoine Berthiaume has been active on the jazz and improvisation circuits for over 15 years. His work has recently been enriched by collaborations with contemporary dancers especially with avec Annie Gagnon, Thierry Huard, Aurélie Pédron, Audrey Bergeron, Louis-Élyan Martin, Audrée Juteau, Alan Lake and Louise Lecavalier. His work is documented on over ten releases featuring masters of improvisation such as Fred Frith, Derek Bailey, MaryClare Brzytwa, Takumi Seino, Elliott Sharp, Michel Donato and Pierre Tanguay on Ambiances Magnétiques and Audiogram (Québec), Vos Record (Japan), Starkland (USA) and Incus (England). With grants from the Conseil des arts et des lettres du Québec and the Canada Council for the Arts, Antoine has furthered his skills in the United States and Europe. Photographer Ralph Gibson recently included him in his review of 81 avant-garde guitarists, which has yielded a book and an exhibit at the Museum of Fine Arts in Houston, Texas. After completing a Master degree in contemporary composition, he is currently pursuing a Doctorate in Composition and Sound Creation at University of Montreal.
Nolo: Curating the Body
The Uncollective (United-Kingdom)
30 minutes
This trio of movement based artists from London thrive on collaboration and disruption- what a provocation ! Eve, Michael and Sorcha hit on an ingenious plan to make a solo with movement sequences collected from both Montreal-based and British choreographers whose work has inspired them. The whole will be curated through and into Eve's body. What do they mean by curating? "Instead of putting dance in a gallery, we put curation into the body". Eve's challenge will be to remain herself while conserving the original integrity of the choreographers' work and signature. It requires astute decision-making, tact, increased awareness, and raises the issue of ownership. With Nolo: Curating the Body, we will have the chance to discover a unique form of choreographic mash-up. The final result is playful and slippery.
Performer and curator Eve Stainton
Curators and rehearsal directors Michael Kitchin and Sorcha Stott-Strzala
Production The Uncollective (England)
Guest choreographers Seke Chimutengwende, Florence Peake, Adam Kinner, Frauke Requardt, Sasha Kleinplatz and Katie Ward.
With artistic accompaniment from Henrietta Hale.
Nolo: Curating the Body is the result of a one month residency of cross-cultural exchange between London, UK and Montreal, Quebec that focused on the word 'curation' and the implication this word has in the context of the body and choreography.
We invited six contemporary choreographers who inspired us; three from England and three from Montreal, to work with us in London during September 2016. The choreographers worked individually with Eve from The Uncollective to create a short segment of movement in response to their individual perspectives on 'Curating the Body'. This left us with six movement segments; short insights into the workings of six choreographers. The Uncollective then combined these sections into one solo work. This solo exists through Eve, who will be aiming to be herself whilst maintaining the original integrity of each choreographer's voice.
We asked: how can curation inform how choreography is constructed, and is it useful?
Eve Stainton is a dancer and choreographer experimenting with improvisation and voice which sits within a wider exploration of collaboration. She co founded The Uncollective in 2013 with whom she has since been making work for The Place, Yorkshire Dance, Agitart Festival Spain, Edinburgh Fringe, The Royal Academy of Arts and Short&Sweet Montreal. The Uncollective have created through residencies at Lake Studios Berlin and Guest Projects London. Eve has worked freelance for Compagnie ECO in Sicily, Florence Peake, Immigrants and Animals, Sarah Blanc, Marquez&Zangs, Jacopo Milliani and Gary Clarke. She has also performed commercially for Berlin Alternative Fashion Week, Duckie, GAP, Years&Years and Claire Barrow for London Fashion Week. After completing her degree with first class hons at the Northern School of Contemporary Dance, she toured with EDge 2013, a postgraduate performance company under the direction of Jeanne Yasko; works included Hofesh Shechter, Helena Franzen, James Cousins, Tim Rushton, Cesilie Kverneland, and Mansoor Ali.
Michael Kitchin is a dancer and dance maker. He has performed with Dog Kennel Hill Project, Dora Frankel Dance, Matthias Sperling and Immigrants and Animals. He is a founding member of The Uncollective with whom he has performed at The Place, Yorkshire Dance, Agitart Festival in Spain, Hackney Wicked Festival, The Royal Academy of Arts and the Brighton Fringe. The Uncollective recently enjoyed residencies at Lake Studios, Berlin and Guest Projects, London. After graduating from London Contemporary Dance School with a first class degree in 2011, he toured nationally and internationally with EDge12. Under the direction of Jeanne Yasko, he performed works by Sasha Waltz, James Wilton, Matthias Sperling, and Rachel Lopez De La Nieta.
Sorcha Mae Stott-Strzala, is a Mancunian performance curator who often makes work with The Uncollective. She is currently exploring work with a dance element and is enthusiastic about queer, experimental live art cross-overs. Stott-Strzala is a trainee at Goldsmiths Curating Department and is researching performance arts curating and where this sits within the visual arts field. Past explorations have included: curating immersive, participatory food based events such as This Is Not A Take Away, performing/devising/writing theatre productions at the Edinburgh Fringe, dabbling in technical stage managing and attempting to understand the art world at the Venice Biennale.
Adam Kinner is an American artist living in Montréal, Canada. He studied composition and music performance at McGill University, but since 2011 has been focused on making choreographies. In this time, he has worked with numerous artists in Montréal (Jacob Wren [PME-Art], Mårten Spångberg, Marie-Claire Forté, Ame Henderson, Lynda Gaudreau) and has presented works in Montréal and abroad. His performances, each in their own way, are concerned with discourse and how it comes to be inscribed in and on bodies. He is interested in showing that there is a lot at stake. He has presented work in Montréal at Tangente, Studio 303, OFFTA, Usine C and the McCord Museum, and abroad in Istanbul, Rotterdam, Berlin, Washington DC, New York and Edinburgh. His most recent work, The Weather In Times Square, Today (in collaboration with dramaturge Noémie Solomon), was presented at Tangente in May 2014. His work has been supported by residencies at the Banff Centre for the Arts (Alberta), Usine C (Montréal), Artexte (Montréal), iDANS (Istanbul), Forest Fringe (Edinburgh), and Dance4 (Nottingham).
Sasha Kleinplatz is a contemporary dance choreographer living and working in Montreal. Since graduating from Concordia University she has developed and choreographed a total of 15 works involving some 40 interpreters and other artistic collaborators. Her choreographies have also been shown at Performance Mix Festival in New York, Kinetic Studio in Halifax, Nova Scotia, The Guelph Contemporary Dance Festival, and at Laboratoire Tangente, the MAI, Studio 303, and Place des Arts in Montreal. Along with partner Andrew Tay, Sasha created Wants&Needs Danse, a company that seeks to bring contemporary dance to a greater variety of audiences, and to find innovative approaches and venues for presenting dance. Together they created the Piss in the Pool, Short&Sweet, Involved, and Total Space Party performance series.
Katie Ward's work uses devised blind and imaginative systems of navigation.  It is an investigation of perceptions around being, becoming and what is. Recently Katie has presented several new works including: Infinity Doughnut an ensemble work that treats interconnection; Matière Grise, a relational solo piece created in collaboration and performed by Peter James commissioned by the 2e Porte à Gauche; and Reality a duet performed by herself and thereminist John Tielli. The works operate by connecting things that are in the performance space as a way to examine and develop realism in performance. Infinity Doughnut was awarded creation residencies at Dance4 – (UK) and in Créteil (FR).  Her creation, Rock Steady 2012, was created and performed in Montreal, in France and in the UK. Katie lives and works in Montreal. She is currently pursuing a study program entitled Master of Theatre practises in Arnhem Netherlands.
Henrietta Hale is a choreographer currently living in France as part of the association La-Traversee, pursuing a performance and writing practice. Since 2004 she has been founder co-director of Dog Kennel Hill Project, a performance and research collective and recently associate artists with Dance4, Nottingham (UK). Their work encompasses a broad range of performance contexts having developed several site- specific productions, touring theatre works, screenworks and installations in galleries. They have been commissioned by Dance Umbrella for TUG ( 2013) The Place Prize (2004 – 2012) Whitechapel Gallery for Figure Stuck Stuck ( 2011) Scottish Dance Theatre for Pavlovas Dogs (2012) Dance in Libraries (2014) whilst developing broader research projects. Their current touring project, Etudes in Tension and Crisis involves a collection of associated works exploring the act of role play and appropriation of drama in conflict situations and includes a collaboration in the scientific study of emotions with Dr Guido Orgs.
Seke Chimutengwende works in dance as a performer, choreographer and teacher. He has performed for companies such as DV8 Physical Theatre and Lost Dog and has performed his own solo improvisation work internationally since 2006. He performs ensemble improvisation with Neat Timothy and teaches improvisation internationally. For his company Seke Chimutengwende & Friends he has choreographed four works: Mr Lawrence, The Time Travel Piece (for The Place Prize), 45 Dances for The People of Ham and King Arthur which premiered at The Yard Theatre in June 2015.
Frauke Requardt (Director/Choreographer) trained in Germany, New York and London. As well as directing dance and performance, she has also worked as one of Lea Anderson's Cholmondeleys. Frauke has presented her work in the UK and internationally, having enjoyed residencies in Colombia, Portugal, Italy, the Netherlands, Ireland and Germany. Her full-evening works to date include Jammy Dodgers, a fantastical world, with a rolling line up of bands from the London contemporary Jazz scene; the Lynch-esque Roadkill Cafe; and Pequenas Delicias, an absurdist site-specific piece for cafes and restaurants. Frauke was an associate artist at The Place between 2004-6 and is currently a 'workplace' there. She is also a associate artist at Greenwich Dance Agency.  Her work Episode premiered at The Place on in June 2011, looking at childhood and trauma. Lately she created and presented a site-specific dance piece, Things We Love, which responded to the readership of Richmond Library.
Florence Peake is a London-based artist who has been making work since 1995. With an extensive training in dance and a background in painting, Florence Peake's performance practice uses drawing, painting and sculpture materials combined with found and fabricated objects placed in relationship to the moving body. Site and audience, live and recorded text, wit and humour are key to her work. Recent work includes; Lay me down, NoTT Dance festival (2015) and Modern Art Oxford (2015), Swell the Thickening surface of Hayward gallery (2014), MAKE at BALTIC (2013) and Yorkshire Sculpture Park (2012); REMAKE at Baltic 39 (2012) and the Lanchester Gallery (2012); Chorus; Swell the Thickening Surface of at Tintype (2013); Paper Portraits (2010) at the National Portrait Gallery. As a performer, Florence works with filmmakers, artists and choreographers, Joe Moran, Gaby Agis, Serena Korda, Nicola Conibere, Gary Stevens and touring with Station House Opera's Roadmetal, Sweetbread. Florence lectures at the Universities of Surrey and Coventry and was an Artsadmin Associate Artist 2012-15 and associate artist with Dance Art Foundation.
Identity Binding
Victoria MacKenzie
30 minutes
Victoria's body-as-living-archive project began three years ago, in homage to her breaking mentors in Toronto and Montréal. The dancer-choreographer's vulnerability is palpable, as her autobiography and the biographies she has collected have become entangled. Ever the music lover, the rich sound score excerpts and remixes music from her adolescence. In her world, music is the stepping-stone to shaping the dancer. This new work brings us yet a further evolution of Victoria's dynamic breaking aesthetic, as she attempts to create a common space for very diverse dance styles. As always, expect explosive physicality with subtle moments of grace and fluidity.
Choreographer and performer Victoria Mackenzie
Sound Sung Prod
Rehearsal director Helen Simard
Lighting design Benoit Larivière
Video Ja'Knows
José Navas is proud to sponsor Victoria Mackenzie.
Identity Binding is the culmination of 3 years of solo research. A journey through perception, and the unattainable objectivity in creating a representation of true self. 
My first work, TheStoryProject, was the representation of my experience of my mentors in breaking, but where did I fit into the narrative? A personal narrative. I wanted to be able to reveal myself to the public, yet was also afraid of making decisions that would be a dishonest representation of myself. I began to feel a lot of stress before early performances of the work. Would the audience understand something real about who I am after this performance? Every creative decision needed to pass the test of whether the decision would lead to an honest or dishonest representation of my character. The madness!
Identity became a very important topic in the creative process: in the consideration of the two dance domains that I represent, in the autobiographical task that I deemed necessary for a first solo, and in all of the written descriptions that make up the better part of an artist's image. Now I sit at the end of this chronology before entering the studio to jump off from this base. My task: Work through the matrix of perception.
Victoria Mackenzie began dancing as a child and studied many styles until finding herself situated between the contemporary dance and breaking scenes. A natural mover and music lover, she has danced most of her life. She received her formation in dance from Ecole de Danse Contemporaine de Montreal in 2013 and has been breaking since 2008. She has performed in contemporary dance/hip hop/commercial shows and festivals throughout Canada, performing for companies/artists such as Cirque du Soleil, the Body Slam Collective, Helen Simard, Alias Dance Project; and events such as Breakin' Convention's Open Art Surgery, Panamania for PamAm Games, Street vs. Stage (Summerworks), Festival 100Lux, and Festival Quartiers Danses. Since 2014 she has been in periodic creation of her first solo, TheStoryProject, which she has performed at Festival 100Lux, TUDS, and Festival Quartiers Danses. Her upcoming solo show, Identity Binding, will be performed as part of Tangente's 2016/17 season. Her most recent creation, Hexad Myriad, was the result of a collaboration with École de danse contemporaine de Montreal. She was invited as the choreographer for Projet Fly, and worked with 6 graduates from EDCMTL during the summer of 2016. A sometimes teacher, Victoria gives episodic workshops in Toronto and Montreal and continues to build her series called Get Low (a dynamic floowork class for dancers). She continues to break and compete in battles, recently winning the Concrete Kingz battle at Under Pressure in Top Rock. Through her work with KeepRockinYou, she has facilitated breaking workshops, organized community events and battles, and spent time investing in elevating the b-girl scene in Toronto and Montreal. In 2016 she joined the company Tentacle Tribe.
Helen Simard is a Montreal-based choreographer, dancer, rehearsal director, and dance researcher. From 2000 to 2011, she was co-artistic director, choreographer and performer at Solid State Breakdance, with whom she participated in the collaborative creation of nine choreographic works that toured around Quebec, Canada, and Europe. Since 2011, she has worked as an independent choreographer, she draws inspiration from punk rock aesthetics and live music, creating several interdisciplinary solos and group works: On the Subject of Compassion (2011), Last Song: Live Version (2013), NO FUN (2014), Twenty One Angus Young (2014), Mouvement sans/100 manifestes (2014), and IDIOT (2017). She provides rehearsal direction and dramaturgical support for Tentacle Tribe, Greg Selinger Sébastien Provencher, and Victoria Mackenzie. Helen holds a BFA (Concordia, 2000) and an MA (UQAM, 2014) in contemporary dance, and is currently pursuing a PhD in Études et pratiques des arts (study and practice of arts) at UQAM.
Born in the south of France, Samuel Nadai from an early age grew up in a musical environment. Inspired by the jazzy melodies of his fathers saxophone, he started his musical training at the age of 6 at the national conservatory where he learnt musical theory, singing, and the trumpet. At the age of 12, he found another passion : Bboying (breakdance). After 8 years of extensive training and winning many battles in this discipline, Bboy sam sung integrated Cirque Eloize as a professional dancer where he had the chance to tour the world for 2 years. In 2012, after a severe injury, he decided to come back to his first love this time by composing music digitally, beatmaking & sampling. This growing interest pushed him in 2013 to start a program at the Musitechnic school to acquire further knowledge. At the end of his program, Samuel worked for a company called Foxsample which is an online plate-form selling audio sample. He'll develop his skills in beatmaking, sound designing, mixing and mastering. In 2015, he joined LANDR, an online automated mastering company using artificial intelligence. As a audio engineer (Hiphop specialist), he's involved into different tasks. Developing new product, improving the engine, and delivering master for professional services. On his own, Samuel keep offering his services as composer and producer, offer an array of musical proposition ranging from HipHop/R&B production, to experimental music for various media to creating original tracks for dance production as well producing and collaborating with different artistes.
Jigsaw aka Ja'Knows has been involved in Montreal's street dance community for years, entering as a member of Canada's first Krump community, and passing through various styles. In 2011 he became inspired to explore film within the community as he felt the scene lacked coverage. In 2012, with the help of the Jeunes Volontaires programand his mentors Otis Hopson and Pierre-Michel Jean Louis, he established Triforce Productions- a company dedicated to showcasing Montreal street dancers and street dance events. Now 5 years into his craft, Ja has put to rest Triforce Productions, and is beginning to establish Ja'Knows, a company that focuses on many avenues in the arts including dance, film, clothing, etc.
.