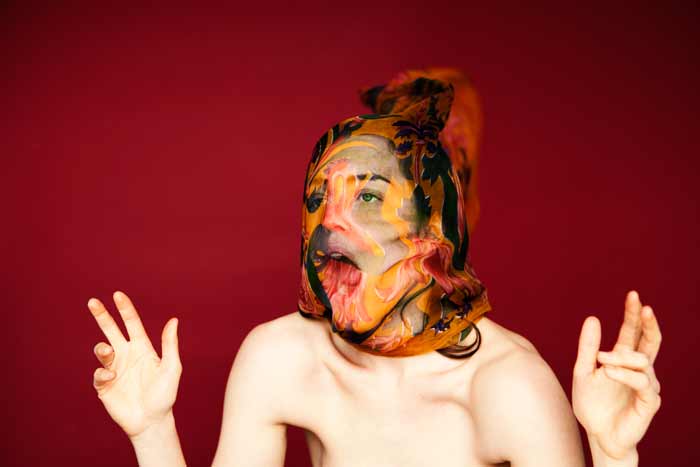 Fixer la chair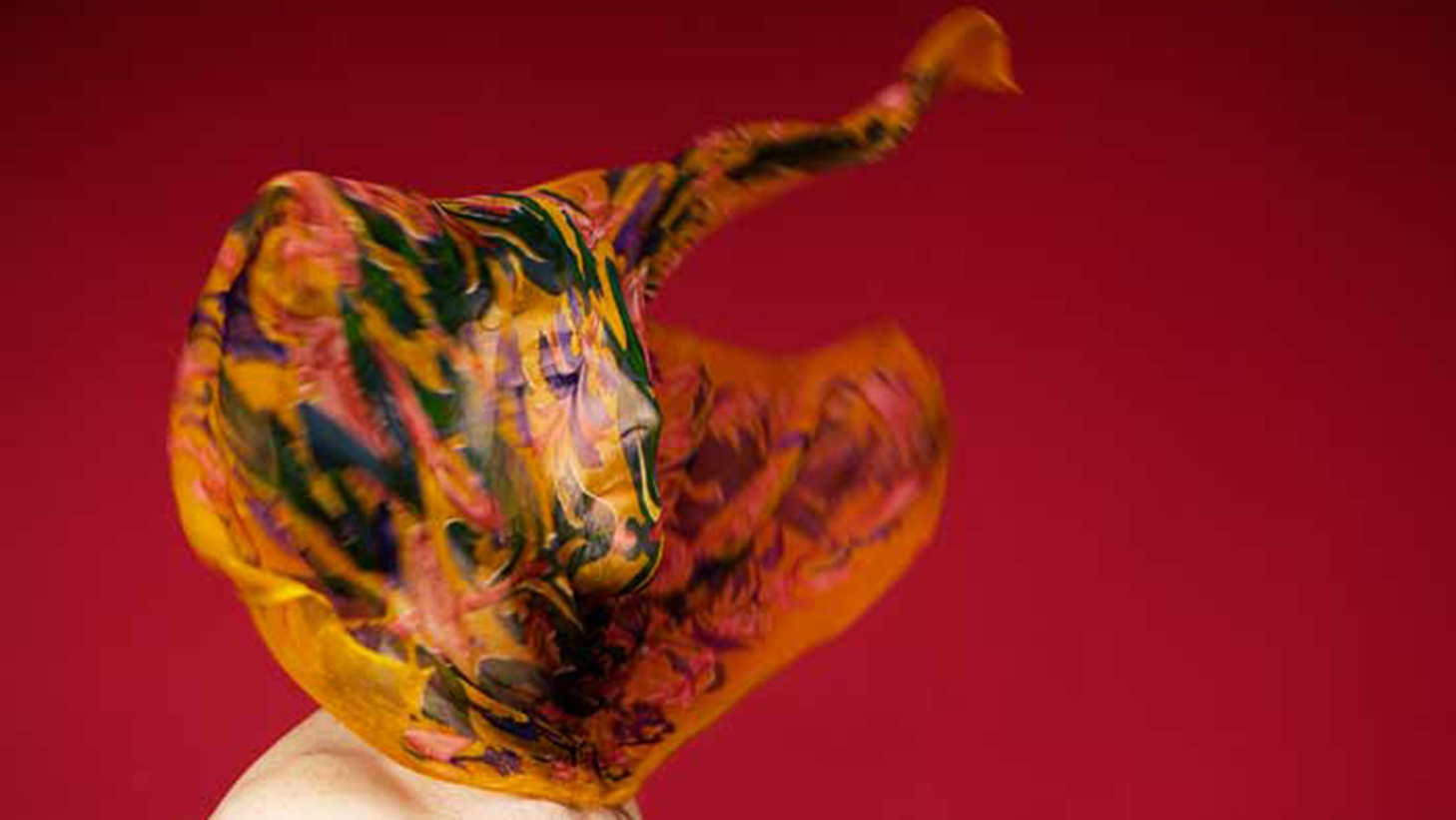 Entailles
Caroline Laurin-Beaucage
35 minutes
They pluck, carve, and dismember; they lift the skin and suspend the flesh. Between butchering and operating, between the picnic basket and the morgue, to what depths will their hands stretch and sink. Entailles is a laboratory for two women and a chicken. An intimate ritual where both the living and dead are laid bare. In a strange pseudo-world, the step shifts into gear, the soul leans, the body bends. Undressed chicken, plucked human.
Creation : Caroline Laurin-Beaucage
Producer : Lorganisme
Creation support : Montréal Danse
Performers and creation resarch : Rachel Harris, Esther Rousseau-Morin
Collaborator : Julie Artacho
Dramaturgy : Ilya Krouglikov
Artistic advisor and dress rehearsal director : Sophie Michaud
Sound designer : Olivier Girouard
Production director : Maude St-Pierre Léonard
Technical director : Maxime Bouchard
Lighting designer : Jean Gauvin
Coordination : Marie-Laurence Rock
From movement to immobility, I tackle the theme of healing through dance and photography. The collaboration with photographer Julie Artacho allows us to touch the flesh in a new way : diving into the detail, discovering motif, fixing the memory. Is the image a healed wound? It also allows to deepen questions of anonymity and identity raised in Entailles. Who might be hiding behind these scars? The choreography gives life to these traces, following the impulses of the images on stage. It goes back in time through the bodies's paths, sinewy and unexpected, ultimately bringing us back to the present.
Caroline Laurin-Beaucage
Following her studies at the School of Toronto Dance Theatre, Caroline Laurin-Beaucage has been very active in the Montreal dance scene. She is a performer, a choreographer and a teacher. As a dancer, Caroline has worked with Jacques Poulin-Denis, Deborah Dunn, Bouge de là, Fortier Danse Création, la Fondation Jean-Pierre Perrault, Hinda Essadiqi, Louise Bédard and Sursaut. Caroline joined the company O Vertigo in the summer of 2011. In 2001, she began closely collaborating with musicians in order to explore the relationship between the performer and the audio environment. She then created Prise de seau, La mort d'un jeune poète, 100 legs and Nous sommes tous, which have been presented in Montreal, Toronto and New York. Since 2009, the creation Hit and Fall – in collaboration with performer Martin Messier – has been presented on many occasions, notably during the Festival TransAmériques in Montreal and the Festival VIA in Mauberge, France. Both artists have since reunited for a new creation, Soak. Lastly, so as to never lose a sense of exploration and deepening of her mind, she teaches at the Regroupement québécois de la danse, at Concordia University, at Collège Lionel-Groulx as well as at Cégep de St-Hyacinthe.
Esther Rousseau-Morin
After graduating from l'École de Danse Contemporaine de Montréal in 2007, Esther Rousseau-Morin has danced for many choreographers, namely Dany Desjardins, Jacques Poulin-Denis, Séverine Lombardo and Rosy Simas. She has also danced for the Montreal Opera and was an apprentice with Jose Navas's company Flak. From 2007 to 2011, she joined the company as a performer in the pieces Chut!, Comme les 5 doigts de la main and Le Vieux Thomas et la petite fée. She is currently dancing in Alan Lake's show Là bas le lointain, Estelle Clareton's S'envoler, Harold Rhéaume's FLUIDE as well as Danièle Desnoyers's (le Carré des Lombes) Dévorer le Ciel. Since 2010, Esther has been regularly invited to take part in research laboratories with the company Montréal Danse. She has taken part in many improvement internships like Transformation, Springboard, Bates Dance Festival as well as Impulstanz in Vienna for which she obtained à grant from the Conseil des Arts du Canada in 2012. As a teacher, she assist's Sylvain Lafortune's parner's classes since 2009.
Rachel Harris
Originally from Vancouver, Rachel settled in Montreal in 1990 to pursue studies at LADMMI. Following her training, she joined the company Danse Partout à Québec and became co-founder of Amorce Danse Théâtre, a company dedicated to bringing danse out of it's comfort zone. As a freelancer, Rachel has collaborated with choreographers Marie Béland, Sarah Bild, Estelle Clareton, Margie Gillis, Anne-Marie Giroux, Benjamin Hatcher and Jean-Pierre Perreault. In 2002-2003, she created The Coyote Project, a piece for four performers in tight collaboration with the Nlaka'pamux tribe from British-Columbia. Rachel has been dancing with Montréal Danse since 1998, where she took part in show's by Ae-Soon Ahn, Blanca Arrieta, Martin Bélanger, José Besprosvany, Sarah Chase, Estelle Clareton, George Stamos, Avi Kaiser, Benoît Lachambre, Jean-Sébastien Lourdais, Jean-Pierre Mondor, José Navas and Paula de Vasconcelos. She also teaches movement to women in shelters though the project La Danse Contre La Violence.
Julie Artacho
After studying theater and photography, Julie Artacho has worked as a photographer since 2008 and is heavily involved in the world of dance, theater and music. In 2010, she founded the "NOUS SOMMES LES FILLES" blog, a web platform dedicated to upcoming female artists, in which she partakes as a photographer. Primarily known for her portraits, she has published her work in several Quebec publications, such as ELLE, Clin d'oeil, Châtelaine, Urbania, Snap!, See, Le Devoir and Vita. She works in Montreal, from Le zèbre blanc, her own photography studio.
Ilya Krouglikov
Ilya Krouglikov started studying mathematics before dedicating himself to theater studies and directing. In 2oo8, he initiated "undisciplined" projects through experimentation, always informed by a scientific approach. He has collaborated with musicians and artists from the theater, dance and circus worlds to create Toujours déjà tombé, an undisciplined conference on the subject of the meeting of the arts. Interested in choreographic work, he has participated in many dance internships, namely with Jocelyne Montpetit, Guy Cools and Pé Vermeersch. He has had a first exprerience as a performer in the world of Sarah Dell'Ava. Since 2010, he accompanies new creations as a dramaturgy consultant.
Jean Jauvin
Jean Jauvin completed his studies as set-designer at the Université du Québec à Montréal in 1999. He defines himself as a visual artist and one who improvises mainly with light. His work is focused on the idea of architectural installation in lighting as well as light as a living thing. This artistic approach preserves the possibility of improvisation, allowing " in the moment " sensations, beyond spectacle and not subject to being fixed in time and in image. His work has been appreciated through his numerous collaborations with choreographers, among them Daniel Léveillé (Le sacre du printemps, Le crépuscule des océans), Stéphane Gladyszewski (Inside and Aura), Martin Bélanger(Spoken Word Body, Un peu comme toi, Grande théorie unifiée and A-Maze) Jean‐Sébastien Lourdais (Vers and Trois Peaux). He has also worked in the last ten years on many creations by choreographer Benoît Lachambre, notably Confort et complaisance, Not to Know, Délire défait, Lugares communes, as well as 100 rencontres, a geometriccally variable artistic adventure uniting artists of all disciplines: Joe Hiscott, Isabelle Shad, Germana Civera, Sheila Ribeiro, Laurent Maslé etJulie‐Andrée T. With these last two artists, he recently created Not waterproof and Rouge, which were part of the June 2010 Festival d'Avignon, and Nature Morte, presented at the FTA in 2012.
Olivier Girouard
It is at "the bends" that Olivier Girouard finds inspiration for his work. A binding of two concomitant ideas. The terrain of a transforming sound. He reinvents our relationship to listening, collaborationg with dance and visual artists. Producing and promoting audio pieces, he is the artistic director of Ekumen, an organization favoring encounters and exploration with audio art and electroacoustic music. A recipient of many prizes, including the Hughes-LeCaine 1st prize (2008) from the Socan foundation and the JPPT 1st prize (2009). His work has been presented in North America, South America and Europe. www.ekumen.com
Chi Long – Costumes support
Born in Australia, Chi Long has danced for many years with the Canberra Dance Theatre. She moved to Montreal in 1990 and joined O Vertigo in 1991. She participated in the creation of La Chambre Blanche, Déluge, La Bête, En Dedans, La Vie qui bat and Luna. From 2002 to 2006, she was a member of the Marie Chouinard company and has danced in Le Sacre du Printemps, Les 24 Préludes de Chopin, Le Cri du Monde, Chorale and Body Remix/Les Variations Goldberg. She now works as a freelancer, and has recently appeared in Goodbye from the company Mayday. Chi also has experience in cinema, production managing, teaching and dance coaching.
Carnaval
Amélie Rajotte
40 minutes
Carne levare means to remove flesh. With her new work, Amélie Rajotte invites us to a choreographed purification ritual, during which we unveil what hides beneath the persona: the social masque we all wear. Carnaval is a living painting that throws our human search for meaning into relief, and which asks us to turn our attention on our relationship with death and the divine. A stolen moment with a sense of immortality, when we escape our selves to ward off ill fate.
Creation : Amélie Rajotte
Producer : Lorganisme
Performers : Amélie Rajotte, Nicolas Labelle, Nicolas Patry, Jessica Serli, Ashlea Watkin
Visual artist : Julie Artacho
Sound designer : Émilie Bernard
Dramaturge and dress rehearsal director : Sophie Michaud
Production director : Maude St-Pierre Léonard
Technical director : Maxime Bouchard
Coordination support : Marie-Laurence Rock
Lighting designer : Paul Chambers
Amélie Rajotte uses the body as a singular material that she shapes with characters or ambiguous and symbolic images. An abstract language, rich in emotions and sensations, emerges. It leaves a vast possibility of interpretation for the dancer and the spectator. Her approach is rather expressionist, and tainted by her experience in drama and vocal work. Amongst her inpirations, she also counts visual arts, cinema and literature. Her creations question in depth our human condition, and the tension between tragedy and self-mockery. Her work often displays the tedium of everyday life, distilling an absurd anguish, and our instinct rising against our finitude. It's a central theme of her creativity, like a means to push death away.
Amélie Rajotte
Amélie Rajotte earned a degree in contemporary dance choreography at the Conservatoire national de région de Grenoble in France, where she received training focused on interpretation and multidisciplinarity. After receiving her degree in 2003, she moved to Paris in order to pursue her training as a performer with many choreographers, notably Trisha Bauman, Mié Coquempot and Pierre Doussaint. With them, she developed her improvisation abilities, perfected her release technique, her approach to floor work and voice technique in relation to movement. She also obtain a teaching diploma at Cefedem de Normandie in 2006. Since 2006, Amélie has been teaching contemporary dance in Montreal while advancing her career as a performer and choreographer. In 2009, she benefited from a summer residency at Studio 303, where she presented In Fact, I'm Gross. That same year, she self-produced her show Tenir debout. She has been working as a performer with the company PPS Danse since January 2010. She also participated in Lynda Gaudreau's project Out Of Grace and is a co-founder of Lorganisme, an artistic organisation created in December 2010 with Catherine Gaudet, Caroline Laurin-Beaucage et Anne Thériault.
Nicolas Labelle
After his studies in drama, Nicolas got involved in dance in 2001. Those experiences lead him to pursue his professional formation in dance at LADMMI which he completed in 2009. He then joined Bouge de là, a company lead by Hélène Langevin, and took part in the creation of L'Atelier, a work he continues to dance across Canada. In 2010, he took part, as a professional performer, in Le très grand continental, a public happening created by the choreographer Sylvain Émard for the Festival TransAmériques. He also was a part of the distribution of Le carnaval des animaux (pas selon Saint-Saëns), by Manon Oligny. A year later, he joined the NTE group to create Ronfard nu devant son miroir, a play written and staged by Daniel Brière and Évelyne de la Chenelière, with the help of the choreographer Estelle Clareton. He also danced in Les chemins invisibles : Le royaume de tôle, a Cirque du Soleil production in Québec, choreographed by Harold Rhéaume. In the last few years, he worked on numerous projects of emerging choreographers, including Menka Nagrani's Pharmakon, Ghislaine Doté's L'Âmentation, Dominique Thomas' Aller simple and Raphaëlle Perreault's Attributs. He also danced in Imprudanses, a impro-movement league.
Nicolas Patry
Nicolas Patry discovers movement while attending L'école de danse contemporaine (LADMMI), 2005 through 2008, where he explores a variety of styles and techniques. Driven by different movement energies and their rhythms, Nicolas constantly pushes the limits of his interpretation. At the beginning of his professional carrier, he had the opportunity to collaborate with Ruddy Perrez (Californie), Chantal Caron, Lucie Grégoire, Thierry Huard and Lina Cruz for Fila 13. After, Nicolas participated to the event OSEZ! from Danse K par K. Through that experience, he meets Mélanie Demers, invited choreographer. Nicolas joined MayDay's team in 2009 for the new piece Junkyard/Paradise. He also worked with Le Cirque du soleil, Alan Lake, Deborah Dunn for Éros & Trial; Orlando and is an active member of "Les Imprudanses" since 2012. He is also a part of the latest creation of Pigeons International, Humanity Project.
Jessica Serli
Jessica studied in many renowned dance schools, such as The School of Toronto Dance Theatre and LADMMI, where she got a degree in 2005. We have since seen her in numerous projects lead, amongst others, by Gaétan Gingras, Jacques Poulin-Denis, Normand Marcy and Amélie Rajotte. In 2009, she joined Bouge de là, a company lead by Hélène Langevin, and helped create L'Atelier, a work she continues to dance across Canada. She'll also take part in Andrew Turner's next creation. Also a choreographer, Jessica has two creations in her résumé: -40 degrés, presented at Tangente in 2005, and Entredeux, which was developed as a residency for emerging artists at Studio 303 in 2008. She has also worked as rehearsal manager for young choreographers.
Ashlea Watkin
Ashlea Watkin graduated from Grant MacEwan College in Dance and also holds a BFA from Concordia University. A chameleon performer, she appears onstage through the eyes of a variety of choreographers in Montréal including: Dana Michel, Nicolas Cantin, Sasha Kleinplatz, Dorian Nuskind-Oder, Michael Montanaro and most recently Marie Béland. Harboring a growing interest in the art of pedagogy, Ashlea is teaching in Quebec City, Edmonton and Montréal. Nicolas Cantin and her have developed a workshop for performers, Présence, identité et mensonge. She also develops her own work as a choreographer. As an associate artist with Studio 303, she will break the ice of her new project, Peur du Jour, during a residency at Mains d'oeuvres in Paris. Expanding the scope of her interests and curiosity in other other media, she has often collaborated with director Thibaut Duverneix, and has appeared in many of his video installations and short films.
Julie Artacho
After studying theater and photography, Julie Artacho has worked as a photographer since 2008 and is heavily involved in the world of dance, theater and music. In 2010, she founded the "NOUS SOMMES LES FILLES" blog, a web platform dedicated to upcoming female artists, in which she partakes as a photographer. Primarily known for her portraits, she has published her work in several Quebec publications, such as ELLE, Clin d'oeil, Châtelaine, Urbania, Snap!, See, Le Devoir and Vita. She works in Montreal, from Le zèbre blanc, her own photography studio.
Émilie Bernard (Je Thème)
Emilie Bernard has played classical piano since she was a little girl. In recent years she has composed and arranged music for dance, as well as contemporary art projects. Since 2008 she has played the keyboard for « The Sound Of Sea Animals ». She also contributed as production co-ordinator at Audiogram and Bonsound (Lhasa, Pierre Lapointe, Mara Tremblay, Bia, Les Breastfeeders, Monogranade, Philippe B, and Daniel Bélanger).
Sophie Michaud
For more than 20 years, Sophie Michaud used her expert eyes to help different creative processes in contemporary dance. A UQAM graduate, it is by combining graduate studies and practical work that she developed an astute reflection on the role she could play with contemporary dancers and choreographers. A very engaged artist, she works with emerging choreographers, but also with established artists as rehearsal manager, assistant choreographer, artistic counsellor and mentor. Fascinated by perception and the beholder's experience in dance, she pursues her researches and invests herself for the public recognition on her profession and its knowledge.