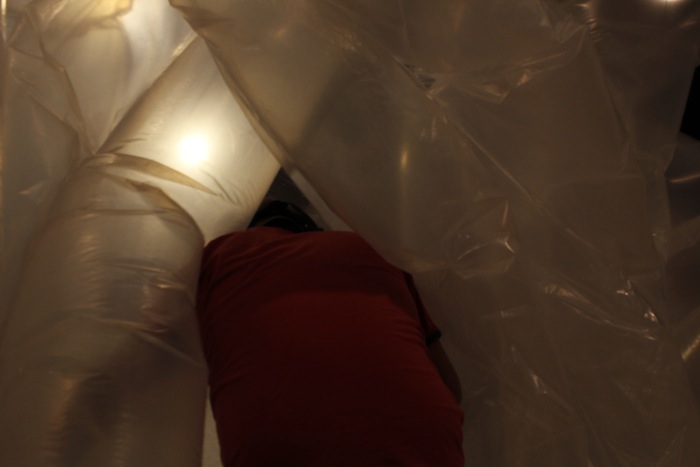 Entre
Installation performance for one "experiencer" at the time
7PM – 7:15PM – 7:30PM – 7:45PM – 8PM – 8:15PM – 8:30PM – 8:45PM – 9PM – 9:15PM – 9:30PM
DECEMBER 13. 14
JANUARY 23. 24
JANUARY 30. 31
MAY 8. 9
Entre
Aurélie Pedron / LILITH & CIE
10 minutes
ENTRE, alone with me.
In this nano-performance (for one "experiencer" at a time), inside a heartwarming space, our bodies encounter each other. How to elude the phenomena of seduction and power? How to permit one's own body to become empathetic to another? How to capture each person's uniqueness?
ENTRE, an invitation to live intimacy: a profound intimacy of connectedness, the subtle intimacy of bodies. To perceive differently the limits which separate us, the coexistence of beings.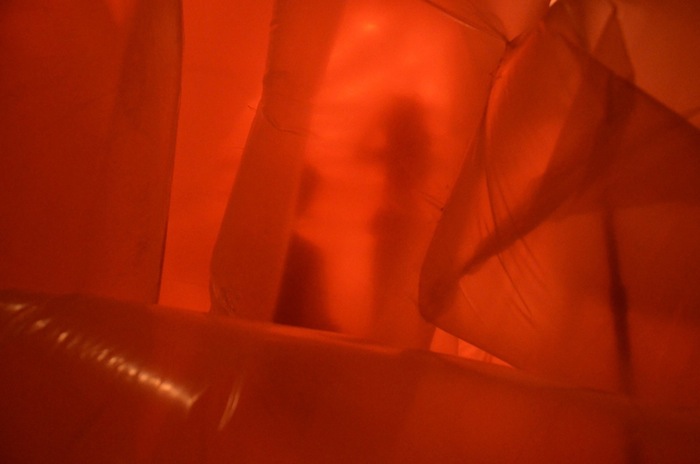 Conception
Aurélie Pedron
Performance
To be discovered
Music
Michel F Côté
Installation Setting
Marilène Bastien
This piece was made possible thanks to the support of the David-Kilburn award.
Aurélie Pedron
Aurélie Pedron is an artist based in Montreal. Creation is not so much a choice as it is a necessity for her. For 9 years she has been working perpetually on movement for both the screen and the stage. Dance video allows her to birth 2 children simultaneously. She has created over 10 original video pieces, which have been distributed in more than 14 countries in Asia (Japan, India, South Korea, Taiwan), Europe (France, Great Britain, Germany), South America (Brazil), Russia and the United States. The stage, however, maintains a fundamental importance for her and she is constantly extending her research of body movement in relation to different materials. Her work has been featured at Tangente, Studio 303, the SAT, the Ateliers Jean Brillant and Blinding Light in Vancouver. With the creation of CHAIR in 2011 Aurélie Pedron combined the stage and video through live video recording. In 2013 she created Corps Caverneux (funded and produced by Tangente and Danse-Cité). In January 2013, she founded her own creation company Lilith & Co., whose mandate is to dig deep below the surface and to challenge form.