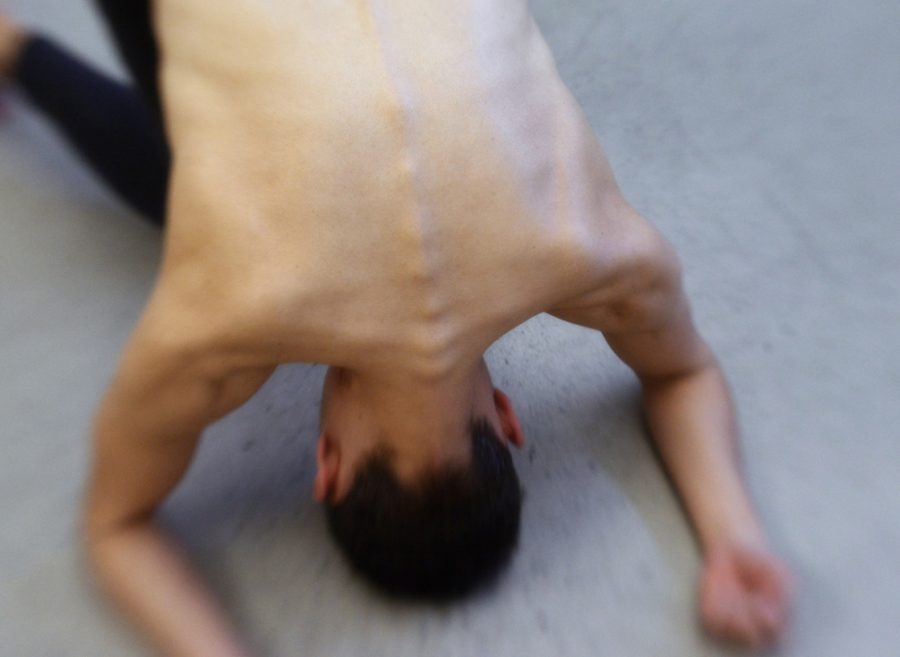 Being human
Untamed and serene choreographies about our true nature
NOVEMBER 30, DECEMBER 1. 2 | 7:30PM
DECEMBER 3 | 4PM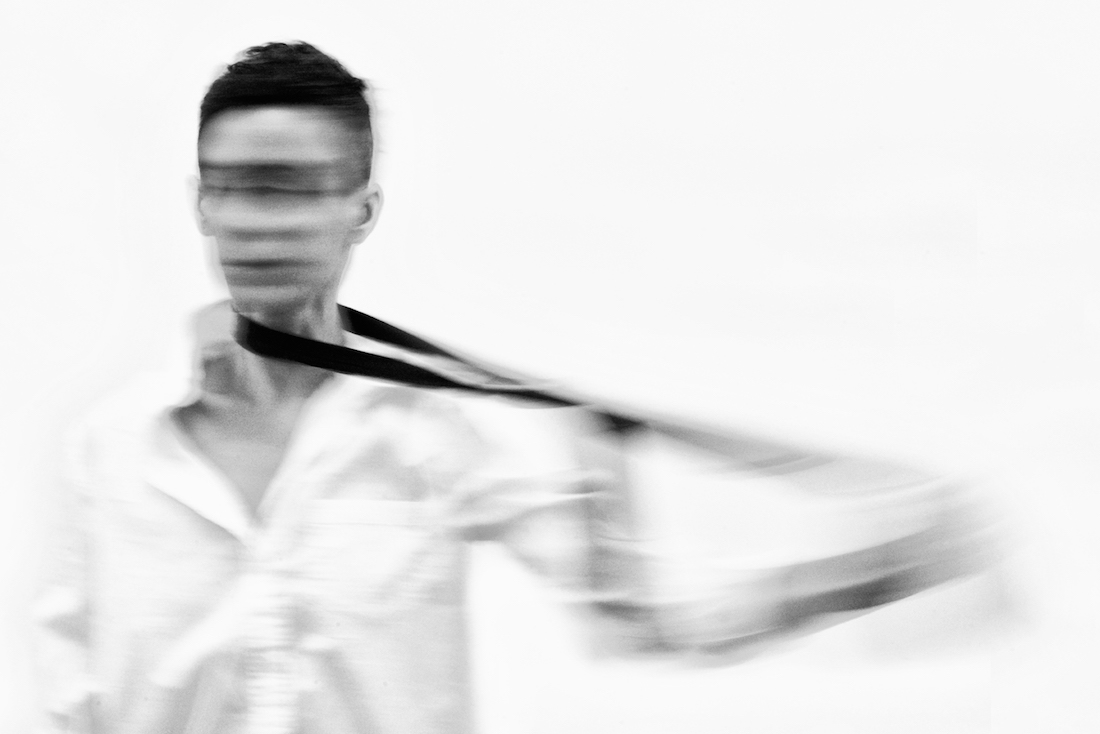 La paix dans le monde
Gabrielle Bertrand-Lehouillier
30 minutes
In an era of superficial appearances and untold stress, La paix dans le monde is an urgent, poetic and philosophical duet about the power of vulnerability. Beyond its inherent authenticity and sincerity, the dance is also the dream of a better world, an ode to peace; to every kind of peace, including that found within ourselves and in others. The choreographer's research is nourished by those around her, as she collected their personal stories. With fluidity and delicacy, the two performers dance to express serenity and suggest the idea of simple, true and universal happiness. The time has come to believe in the beauty of our own imperfections and in our right to love and be loved.
Choreographer and performer Gabrielle Bertrand-Lehouillier
Creative collaborator Antoine Turmine
Spontaneous creation and lighting design Leticia Hamaoui
Sound design Mathieu Lepage
Photo Émilie Langlais
La paix dans le monde has benefited from the Programme d'aide aux artistes en danse of the Département de danse of the Université du Québec à Montréal.
This show benefited from the support of the Caisse Desjardins de la Culture with our crowdfundraising campaign « Give a hand to move a mountain! » on KissKissBankBank.
I like to feel some sort of connection with the creative process, listening to it, taking my time. The reflexion is a big part of the project itself. I get inspired by themes, concepts, or a line I read in a book, and I let my body move with this idea in mind. I mostly keep the movement that touches me, that I like to look at, or that I like to dance. For this new piece, I collected stories from people I know about vulnerability. I also thought a lot about the definition of that concept with Antoine. Then, we let ourselves get inspired by different situations in which we can feel stressed out or vulnerable to understand how to introduce la paix dans le monde (world peace).
A graduate with a classical piano training, a double DEC in Literature, Cinema, Theatre and Dance, and a Bachelor of Arts in Contemporary Dance from UQÀM, Gabrielle Bertrand-Lehouillier dives into creation, moved by a lot of questions on communicating emotions with the body and the presence of a dancer during a presentation. She released her first choreographic creation as a soloist at Tangente in 2016 and she is a member of Collectif Danse To Go, where she works since 2014 as a dancer, choreographer and communication manager. She is interested in the human being and whatever is honest and beautiful.
Coming from Quebec traditional step dancing, Antoine Turmine has also, since 2014, a bachelor's degree in Dance from UQAM, where he is pursuing a master's to understand and question his own lecture of sound and body. Antoine participates in BIGICO activities as performer and creator. He can also be seen in works by the Zogma company and Quantum Collective, as well as in other independent contemporary dance creations.
Since she graduated from Option-Théâtre at Collège Lionel-Groulx in 2013, Leticia Hamaoui has been working as a stage manager, assistant director and lighting designer. She has participated in about twenty dance and theatre productions. Among others, she has created lighting designs for Nicolas Gendron (Et au pire, on se mariera), André Robitaille (Boeing Boeing), Gabrielle Bertrand-Lehouillier (Naïve), Philippe Boutin (Détruire, nous allons et Being Philippe Gold), Jean-Philippe Baril Guérard (La singularité est proche) et Natacha Filiatrault (Pavlov).
An art lover, Mathieu Lepage is a graduate from the Music and Song professional program at Cégep de Drummondville and the Creation and Sound Editing AEC. A multi-instrumentalist, he channels his inspiration through musical composition for the visual arts, cinema and dance, all while working on his own album as an author, composer and performer.  Embracing all styles, from classical music to pop, rock, indie, folk or blues, he searches for originality and uniqueness. What matters the most to him is reinventing himself constantly.
Féral
Ingrid Vallus
30 minutes
What made us who we have become? An evocative solo, Féral is an exploration of the savage character of human beings and of our hidden animality. This visceral composition, arising from personal introspection, investigates our tendency to shape ourselves into domesticated creatures. In a stripped-down scenic universe, light and shadow sculpt the moving body of the choreographer-performer enveloped in a soundscape created by composer Kim Gaboury. Gradually bringing us back to our senses, the artist seeks to reveal that which is buried deep inside herself, and ourselves. We are, after all, part dog and part wolf. And, of course, part human.
Choreographer and performer Ingrid Vallus
Original music and sound design Kim Gaboury
Lighting design Marilou Castonguay
Artistic advisor Chi Long
Projection Andrew Forster's L'approche
Photos Christina Alonso
This creation has benefited from a residency at the Maison de la culture de Pointe-aux-Trembles, as well as at the Maison de la culture du Plateau-Mont-Royal, members of Accès Culture, in partnership with Tangente. Féral has also benefited from the Programme d'aide aux artistes en danse of the Département de danse de l'Université du Québec à Montréal.
José Navas is proud to sponsor Ingrid Vallus as part of their residency partnership with Tangente.
Still nine months to go
I am interested in what is hidden in human beings, what is not seen at first sight, what is buried in oneself, what makes us who we really are, but is rarely revealed. Ultimately, what makes us the humans we are? Feral is this quest for the savage and the domestic, a reflection on nature and nurture: part dog, part wolf, part human. At the beginning of this process, Feral is also a questioning of the will – my own will – and the need to show what one creates to others, to talk to them. A drive, a madness surely, that makes me, after many detours, ready to commit myself, to enter into dialogue and to reveal to others the fruit of my physical, intellectual and sensorial research.
Ingrid Vallus obtained her bachelor's degree in Dance (interpretation) at UQAM in 2001. Since then, she has worked regularly with Marysole Gagnière. Their collaborations took the form of in situ proposals presented at outdoor events: États d'urgence (2010 – ATSA); Festival des Arts de Valleyfield (2005, 2006 and 2007); Les Régates de Valleyfield (2007); Les Journées de la Culture en Montérégie (2003, 2004 and 2005); and a duo, La traversée du Phénix (2012). Féral follows the solo piece Nos ombres, created in 2015. Ingrid Vallus has been a cultural worker for nearly 15 years.
Kim Gaboury, a.k.a. aKido, is a composer creating music on the edges of rock, electronic and electroacoustic genres. Parallel to his work as aKido, Kim is a Canadian Screen Award-nominated music composer for films and TV series such as Inside the Mind of Leonardo, Coteau Rouge (André Forcier) and Une Vie meilleure (Cédric Kahn). Over the years, he has also collaborated with artists as diverse as Diane Dufresne, Alexandre Désilets and Patricia Kaas. In 2004, he released his first solo record PLAYTIME, followed by 4 other albums. He also collaborates with composer Michel Cusson on projects such as Cavalia and Unité 9.
Upon leaving the National Theatre School of Canada (Production, 2005), Marilou Castonguay participated in several projects as tour director, technical director, lighting director and lighting designer. Marilou was also the production director of the Théâtre de Quat'sous for 3 years. Following her collaborations with many creators, she decided to create the Volta Festival, a festival of arts in nature, with Catherine Mathieu. In 2015, Marilou created the lighting design of Ce qui compte, the latest creation of dancer and choreographer Marysole Gagnière.