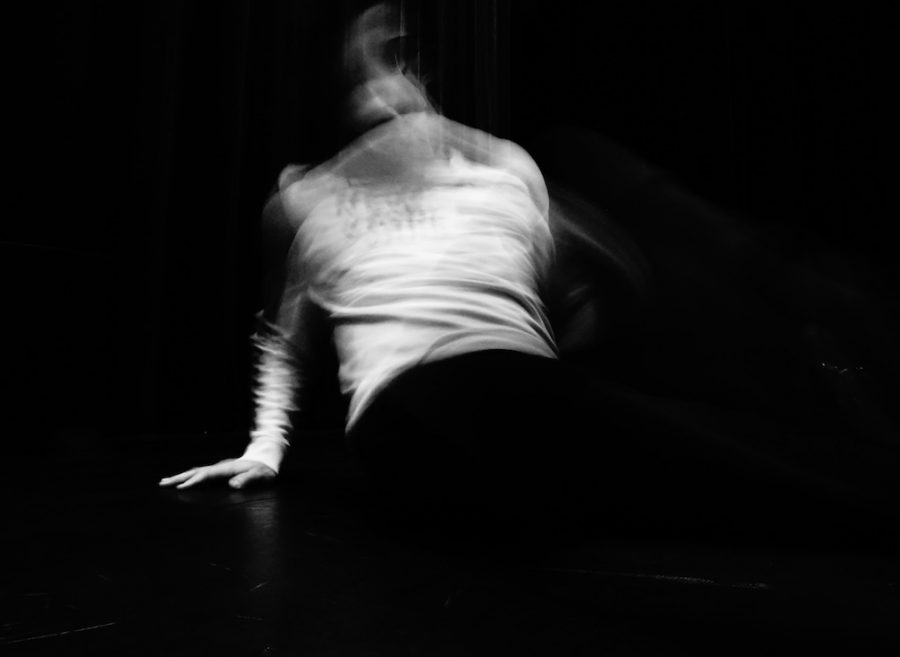 Things are leaving quietly, in silence
MAY 12. 13. 14 | 7:30 PM
MAY 15 | 4 PM
Things are leaving quietly, in silence
Frédéric Tavernini / Clovek & The 420
60 minutes
"No one knows what is happening today because nobody wants anything to happen. In reality, we never really know what is happening, simply that we want something to happen, and that's how things do happen. Each time something has changed in this world, it has always been for the worst. And that's why people don't believe in a future. You must be mad to even think it's possible. And so, is nothing going to happen any more? Yes, because there will always be fools and schmucks who follow others blindly, and wise ones who do nothing."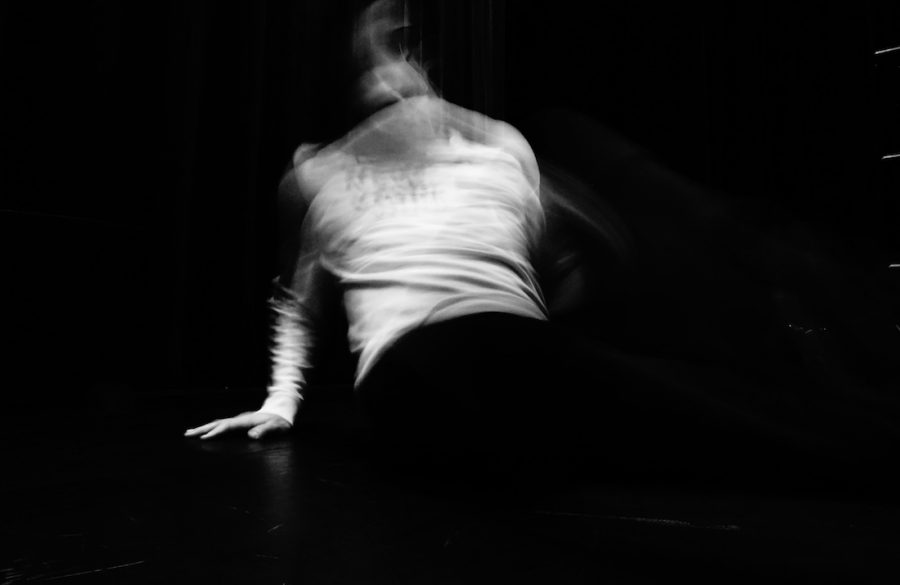 Conception, artistic direction and choreography  Frédéric Tavernini, in collaboration with Dear Criminals and TwinMuse
Interpretation Frannie Holder,Hourshid and Mehrshid Afrakhteh, Charles Lavoie, Vincent Legault, et Frédéric Tavernini
Sound design Dear Criminals and TwinMuse
Set design Frédéric Tavernini
Costumes and accessories Frédéric Tavernini
José Navas/Compagnie Flak is proud to sponsor this artist as part of their residency partnership with Tangente.
Trained at the Paris Opera Ballet School and graduated from the State diploma in classical and contemporary dance, Frédéric Tavernini worked as a dancer with the National Ballet of Nancy and Lorraine, then as a soloist for the Béjart Ballet Lausanne (Switzerland), the Ballet de l'Opéra de Lyon, the National Ballet of Marseille (France) and Les Grands Ballets Canadiens (Montréal, Canada). He worked with choreographers such as Jiry Kylian, Angelin Preljocaj, William Forsythe, Maurice Béjart, Mats Ek, Ohad Naharin, Tero Saarinen, Carolyn Carlson, Meryl Tankard, Nacho Duato, Hervé Robe, Trisha, Brauwn, Maguy Marin, Jo Kanamori, Stjin Celis, Veldman, Niels Christe, Lionel Hoche, Ulysses Dove, Antonio Gades, … As a choreographer, he created in 2003 Li fet met for the Young Ballet of Quebec. In 2004, he choreographed under the direction of Carolyn Carlson, Slonec Street for Les Ballets and the parenthesis Green Events for June festival. In 2005, he created Project of human room for the JBQ, and Ju-On for the National School of Contemporary Ballet of Montreal. In September 2009, it was under the name of Clovek & The 420 he created in collaboration with Jean-François Laporte (composer / musician) that he choreographed Wedged in the Red Room a performative installation work at Espace Totem in Montreal. This work was also presented at the 10th edition of the OFFTA in Montreal. In collaboration with Anne Thériault, Jean-François Laporte, Alexandre Pilon-Guay and Patrick Morand He created in January 2013, Le Tératome which was presented by Tangente at the Studio-Québec of the Monument-National. He presented, during the Dances Neighborhoods edition in September 2014, Death of the Virgin, a performance for string and wind instruments in the church of Gésu. In April 2015, he performed his latest creation Wolf Songs for Lambs at the Théâtre La Chapelle. Frédéric is currently working on his latest creation, Things are living quietly in silence, which is going to be presented by Tangente (Montréal) with the Dear Criminals group and TwinMuse from 12 to 15 May 2016 at the Monument-National.
Dear Criminals is a Montreal electro-folk band made up of Vincent Legault, Frannie Holder (Random Recipe) and Charles Lavoie (betalovers, lackofsleep). The trio got together shortly after Frannie and Charles met one night in Montreal when Charles was opening for Random Recipe. The chemistry between the two was immediate, and so was their desire to work together. It didn't take much convincing for Vincent to embark on the journey with them. Straight away, their talent garnered much attention, reaching a growing number of music lovers. In 2013, the group released their first EP, Weapons, produced by Philippe Brault (Pierre Lapointe, Safia Nolin, Random Recipe). Less than a year later, a second EP was born, Crave, this time produced by Philippe Brault and Mark Lawson (Arcade Fire, Timber Timbre, The Unicorns). Both albums were instant successes and rave reviews followed everywhere the band went. In June 2014, Dear Criminals released Woman, a live album recorded during Foire agricole, a show about women and the commodification of the female body. The performance was written and produced by Monia Chokri and presented at the opening of the OFFTA festival. Woman includes covers of hit songs by Miley Cyrus, Britney Spears, Mitsou, and Madonna, sang in the band's hauntingly beautiful style. In May 2015, the band released Strip, their fourth EP. Over the span of their career, the band has hit the stage countless times, winning over audiences in Quebec, France, the United States and Italy. Three of their songs grace the soundtrack to the movie Antoine et Marie, directed by Jimmy Larouche. In March 2015, the trio joined forces with the musicians of Cabaret Gravel, performing at Usine C under the direction of Frédérick Gravel. In 2016, Dear Criminals will compose the musical score for the movie Nelly, by acclaimed director Anne Émond. They will also compose the music for (and perform in) the play Les Lettres d'amour, to be presented at Espace Go (Montreal) in April and in France early 2017. They will also compose the music for a project to be presented at L'Opéra de Paris in January 2018.
TwinMuse, Hourshid and Mehrshid Afrakhteh are soloist pianists and duettists. Under the name of TwinMuse, they have played in many different occasions in France, Quebec, Toronto and Montreal such as in Festival Fête de la Musique à Mont Tremblant under the artistic direction of Angèle Dubeau, in Canadian Music Centre (CMC) in Montréal in presence of the Quebecois composer Alain Payette, in Chapelle Historique du Bon-Pasteur, in Maison de Culture Frontenac for Journées de la Culture in Montréal and Maison des Arts de Laval. They have recorded an excerpt of the piano duet version of The Rite of Spring by Igor Stravinsky for the film CODA produced by the research Laboratory in technochorégraphie (LARTech), Dr. Denis Poulin and Martine Époque. CODA, officially selected in au Toronto International Film Festival (TIFF) and Festival du Nouveau Cinéma (FNC). They collaborate with Canadian composers and choreographs. TwinMuse has performed several concerts with collaboration of dancers, in charity concerts and various multicultural activities. Doctorate students in University of Québec in Montreal, they teach piano, theory and history of music.