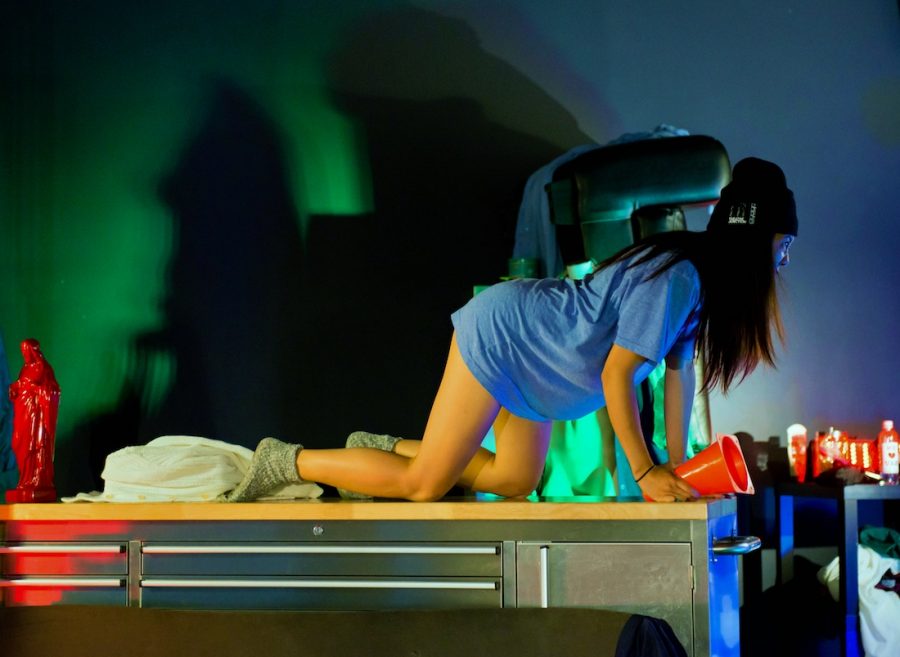 Tame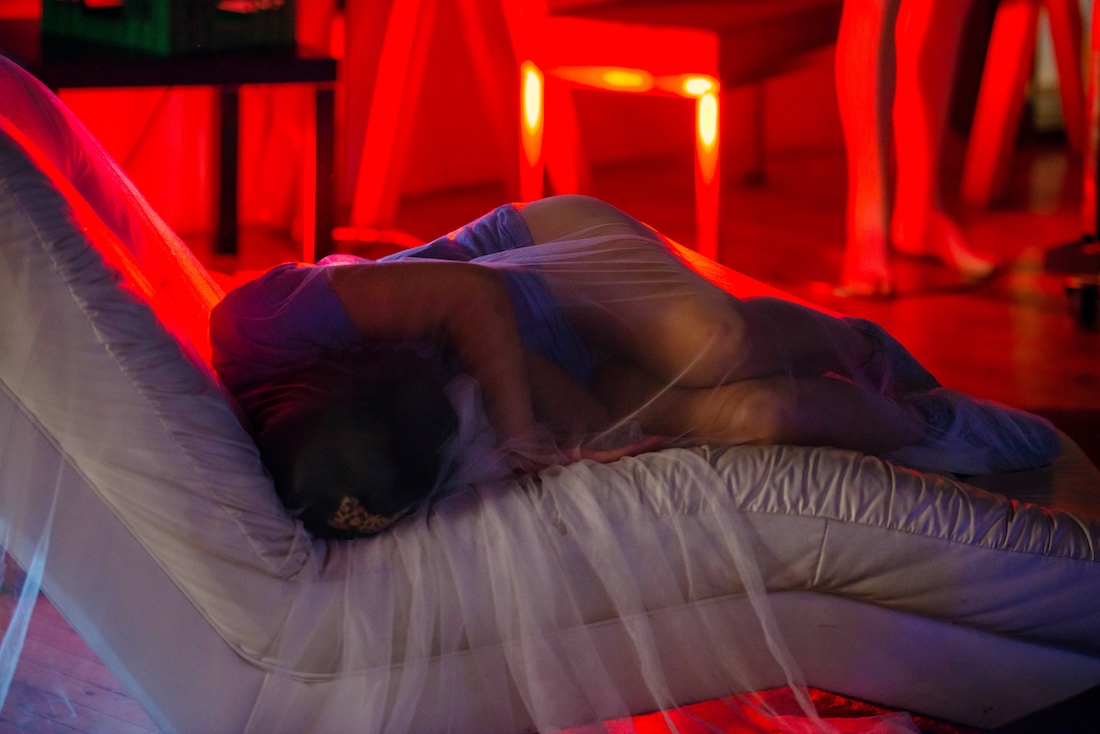 Tame
Lara Kramer
90 minutes
We enter into a chaotic landscape. Filled with ambiguity, off-beat humour and colourful perversion. Searching boundaries and desires, restraints and fears pertaining to freedom of expression, this new creation explores instinctual reactions within a universe of personalized confinement. Floating through various states, the unorthodox characters navigate through and indulge in their psychosis and pleasure. A voyeuristic journey for the viewer.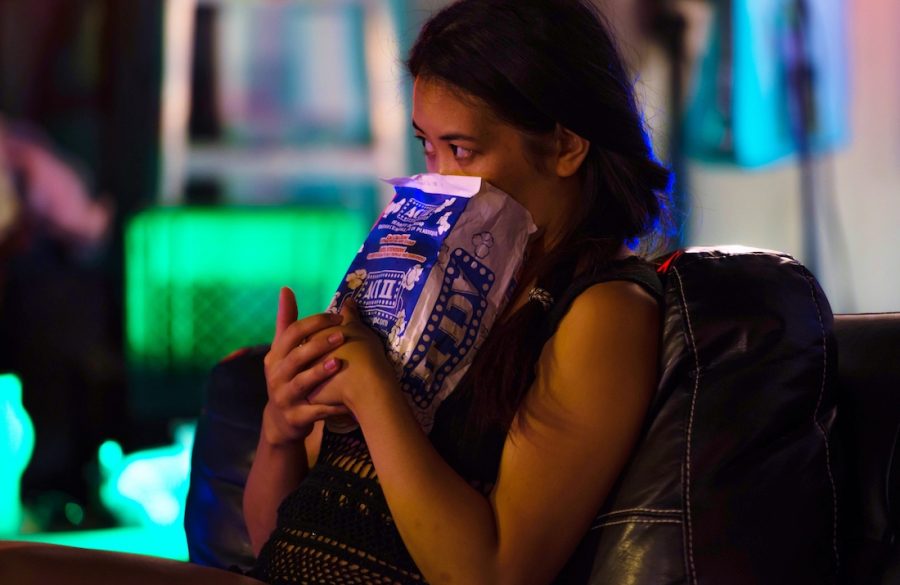 Choreographer Lara Kramer
Performers Karina Iraola, Angie Cheng, Amélie Rajotte
Creative process member Lucie Vigneault
Technical director and lighting designer Paul Chambers
Dramaturgy Angelique Wilkie
Set design and costumes Lara Kramer
Music Captain Beefheart, Thee oh Sees, Natural Child, The 13th Floor Elevators
Musical arrangement Lara Kramer, Marc Merilainen
I am interested in exposing and bringing to life the more marginal and taboo characters. During the research process of Tame I worked with the collaborators to build a shared environment through the use of props, costumes, lighting and set-pieces. Together a unique space evolved. It evoked dreams, created an extension to the sub-conscious and inspired the shaping of each character's instinctual desire. In this early creative process it became apparent that the visual landscape was a pertinent part of the work, the narrative. It became an anchor in our process and the in the development of Tame. The common, cluttered, chaotic space of the characters universe transformes the physical body. It encourages manic behaviour. The three characters navigate through the space, finding tangible moments to execute personal expression and connection.
Lara Kramer is the choreographer and artistic director Lara Kramer Danse, based in Montreal. Kramer is a First Nation dancer and choreographer whose work is intimately linked to memory and her aboriginal roots. Working with strong visuals and narrative, Kramer's work pushes the strength and fragility of the human spirit. Her work is political and potent. Political issues surrounding Canada and First Nations Peoples. Kramer has been recognized as a Human Rights Advocate through the Montreal Holocaust Memorial Centre.
Her work has been presented at the OFFTA, Montreal (2008 & 2014), First Peoples Festival, Montreal (2009), Festival Vue Sur la Reléve, Montreal (2010), The Talking Sticks Festival, Vancouver (2011 & 2013), Canada Dance Festival (2011 & 2014), The Banff Centre (2011), Planet IndigenUS (2011), the MAI (Montreal arts intercultural), Montreal (2010 & 2011), Public Energy, Peterborough (2012 & 2015), Dancing on the Edge, Vancouver (2013 & 2014), Tangente, Montreal (2013), New Dance Horizons, Regina (2014), Alberta Aboriginal Arts, Edmonton (2014) and the Expanse Movement Arts Festival, Edmonton (2015). Her acclaimed work Fragments (2009) inspired by her mother's stories of the Indian Residential Schools of Canada, has brought her recognition as "Canada's bright new talent". In 2014, the curators and the direction of the 8th edition of the OFFTA gave the first Bourse à l'audace-Caisse de la Culture to Lara Kramer for her creation NGS (Native Girl Syndrome).
Originally from Ottawa, Angie Cheng graduated from the dance program at Concordia University. She has been an active member of the Montreal dance community for the past 12 years. She has been working with Lara Kramer for her last two projects of NGS and TAME. She has also worked with MAYDAY-Melanie Demers, David Pressault Danse, Wants and Needs-Sasha Kleinplatz, Thierry Huard, Tedd Robinson and Nate Yaffe. Through the many collaborations, she continues to search for new challenges, communication and adventures in dance and art.
Karina Iraola's early training was with Les Ateliers de danse moderne in Montréal. She continued her training in performance through various courses in contemporary dance and flamenco as well with Danielle Fichaud, at the school ARIA in Corsica and with René Gagnon. Following, she danced for Rae Bowhay, Pierre Lecours, Patricia Iraola, Manon Oligny David Pressault, Lynda Gaudreau, Brice Noeser, Lara Kramer, for the company Mandala Situ, Aurélie Pedron, Amélie Rajotte and playwright and director Hanna Abdel Nour. Karina's choreographic pieces have been presented at Studio 303 and at Tangente in Montreal. In 2012, Karina started her MA in dance at the University of Quebec in Montreal.
Amélie Rajotte completed a degree in choreographic studies in contemporary dance at the National Conservatory of Grenoble (France) and a diploma in teaching in contemporary dance from Cefedem of Rouen (France). She has been creating works since 2009, In Fact, I'm Gross (2009), Hold upright (2009), The Squirrel and the Mirror (2011), Melodrama (2012) and Carnival (2014). She is an artist member and co-founder of LORGANISME, a production company combining four independent choreographers. Amélie also works as an dancer for the company PPS Danse since 2010 and has participates in research and creation projects with (Brice Noeser, Jessica Serli, Lynda Gaudreau, Andrée Martin). Tame is the first collaboration with Lara Kramer.
Paul Chambers is a Montreal-based set & lighting designer. Collaborating on new dance works has always been a priority for him. Teaching workshops has also been an important part of his development as an artist and mentor. At Studio 303, he teaches a yearly lighting design workshop for artists. From 2008 to 2013, Paul is Technical Director at Tangente. In 2013, along with fellow designer & educator David-Alexandre Chabot, they inaugurate CHA a design collective aimed at creating and sharing design based works with artists from different disciplines.