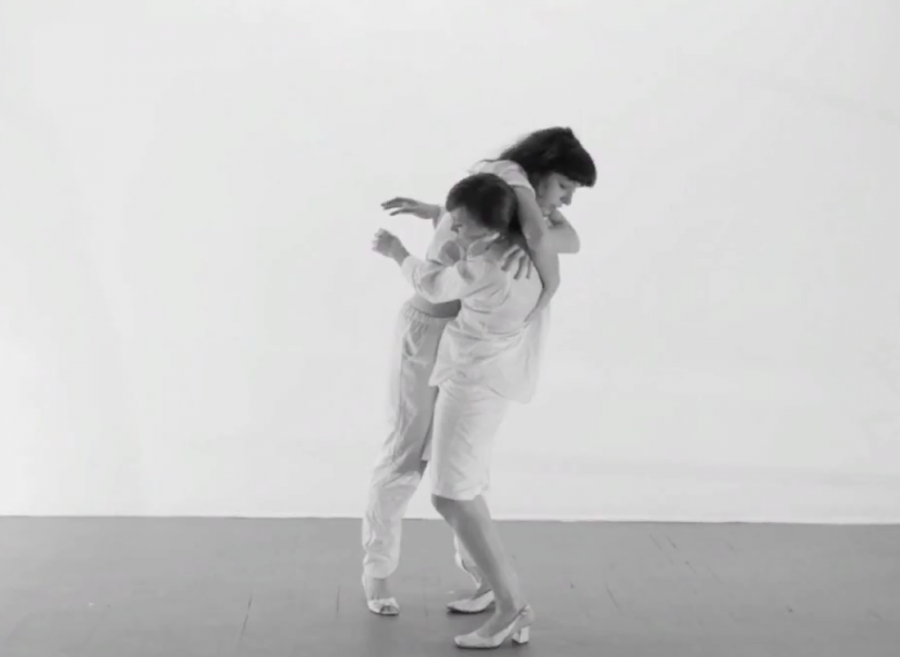 Singeries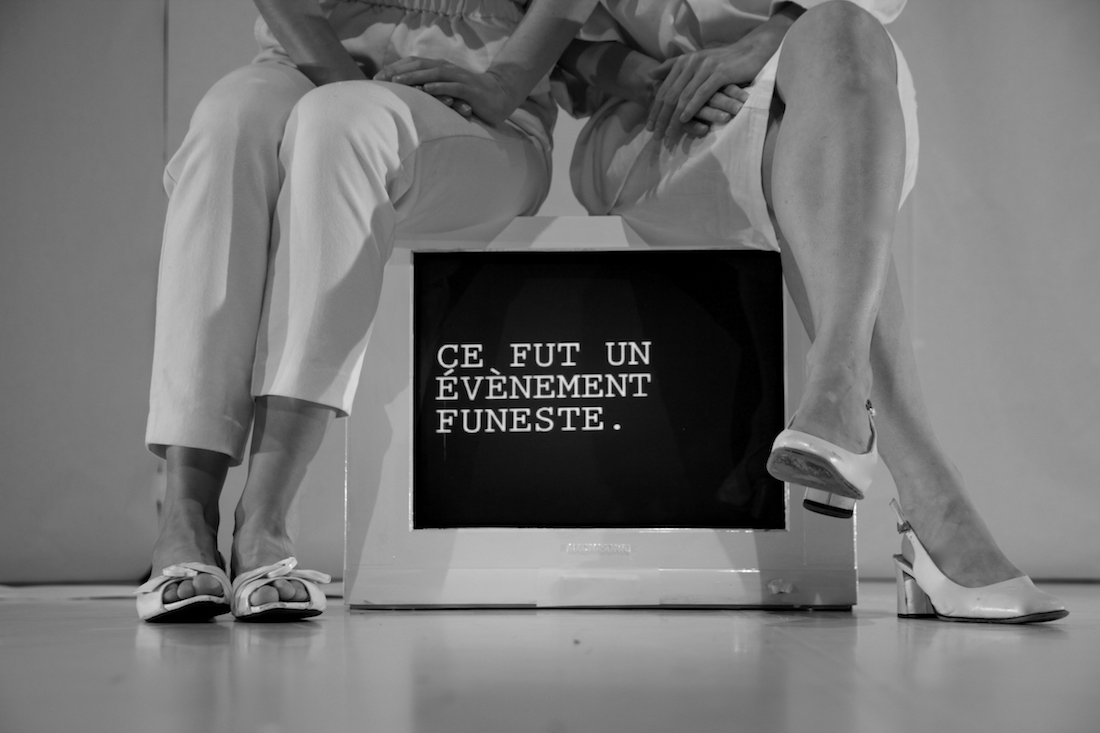 Singeries
Priscilla Guy & Catherine Lavoie-Marcus / Mandoline Hybride
65 minutes
Two women try to stay true to themselves. Trapped in the middle of a videographic fresco in which their image is multiplied and shattered, they ape and compulsively replay their own image so that they don't completely dissolve. However, their hopes are poorly aligned with their destiny as they are continuously ahead or behind themselves. In close succession, the presence of key women comes to their rescue (Marguerite Duras, Chantal Akerman, Martha Rosler, Amy Greenfield, Maya Deren, Lygia Clark), but their murmurings eventually recede into the distance. You may call this subterfuge.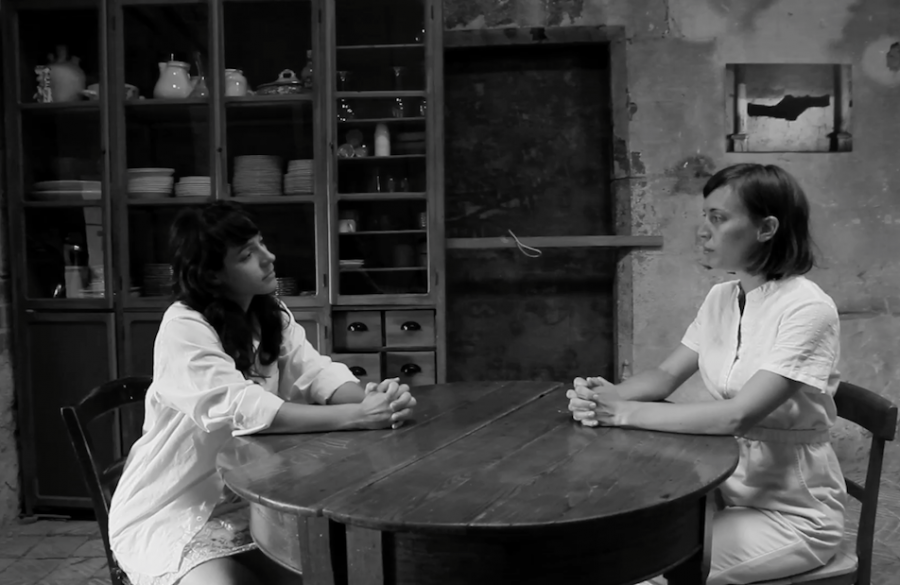 Artistic direction, choreography, performance Catherine Lavoie-Marcus, Priscilla Guy
Sound creation Michel F. Côté
Projection, video mapping and effects Antoine Quirion Couture
Lighting design Paul Chambers
Set design  Julie Vallée-Léger
Costumes Marie-Christine Quenneville
Technical director Samuel Thériault
Outside eye  Marie Claire Forté
With the support of :
Conseil des arts et des lettres du Québec (CALQ) Conseil des arts de Montréal (CAM)
Residencies:
Usine C, Montréal (2016) Agora de la danse, Montréal (2015) L'Animal a l'Esquena, Espagne (2015) Circuit-Est centre chorégraphique, Montréal (2014) Centre des arts actuels Skol, Montréal (2014)
Thanks to :
Festival International de la Littérature de Montréal (presentation, 2014)
Caisse Desjardins De Lorimier-Villeray (commandite, 2015)
An original work, Singeries is nothing but a rerun. A continual rerun of ourselves, a rerun of gestures of other women that seem to have anticipated ours. It is a project with no origin, but rather a face-to-face that is ceaselessly renewed. It is an extension of our friendship, and our friendship could be this : a meeting that is neither successful nor deceitful but solely and continuously renewed, an encounter as a refrain.
We cling to each other sometimes without knowing why, a ceaseless dialogue and a weariness of having to dialogue. We can forsee ourselves redoing this piece every ten years until we die. Technology is a device that « worries » bodies, multiplying them in time and space. In the role of a naive illusionist, a video fresque exposes them monkeying around, if not aping each other. It is a panopticon that monitors us and produces an infinite reproduction of our behaviours. In this landscape our voices reverberate and the gestures of other women artists rise up. We allow them to take possession of our bodies. A written correspondance, video and audio sampling, quotation, improvisation, doing without making and some singing are central to our creative process.
Priscilla Guy is a Canadian artist and scholar holding a master's in dance from York University, with a thesis focusing on screendance. She founded Mandoline Hybride in 2007, a Montreal-based company that creates interdisciplinary works ranging from screendance, site specific performances, and choreography for the stage. Her work has been presented in Canada, the United States, Spain, and France, as well as in several international screendance festivals. Priscilla also collaborates on international projects, publications, jurys, and conferences on screendance. She notably took part in the Light Moves Festival of Screendance Symposium in Ireland as a conference speaker (nov 2014), authored a chapter in the up coming Oxford Handbook of Screendance Studies (2015), and works with The International Journal of Screendance as a reviewer and writer.
Catherine Lavoie-Marcus is a Montreal-based choreographer, performer, and researcher. Her stage works have been presented in Montreal (Acéphales, 2012 and Schizes, 2013 in collaboration with Michel F Côté) and her reflections published in books (Dance Collection Danse / Les Presses du réel) and magazines (Spirale, esse, Jeu). She is a PhD student at Université du Québec à Montréal (UQAM) and permanent art reporter in the Canadian Art magazine esse arts+opinions.