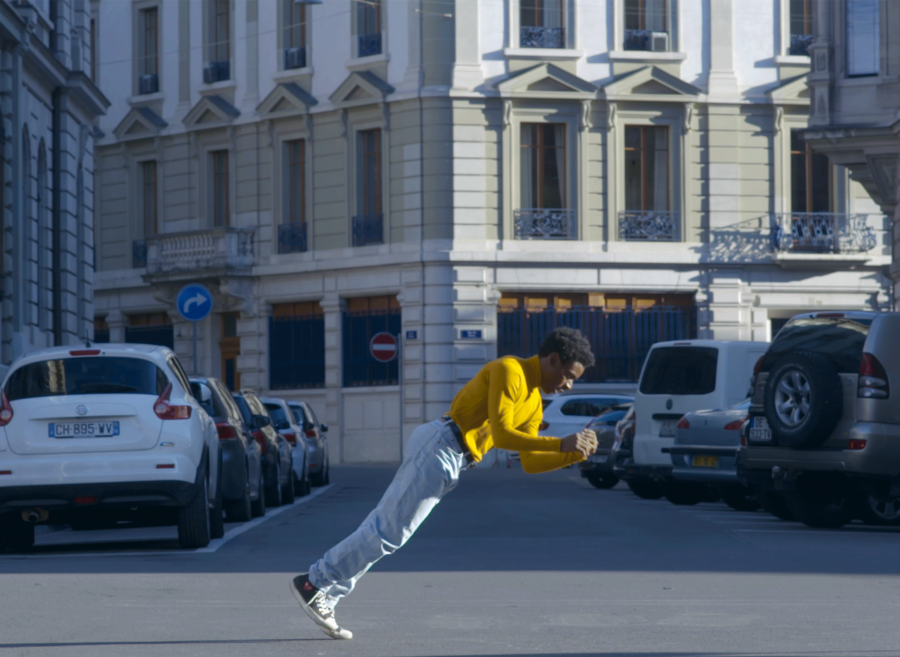 Regards Hybrides: An International Forum
NOVEMBER 10. 11. 12
NOV. 10 EVENING: $10
NOV. 11 FULL DAY: $30 - meals included
NOV. 11 EVENING: $10
NOV. 12 FULL DAY: $30 - meals included
NOV. 12 EVENING: $15
3-DAY PACK: $50 - meals included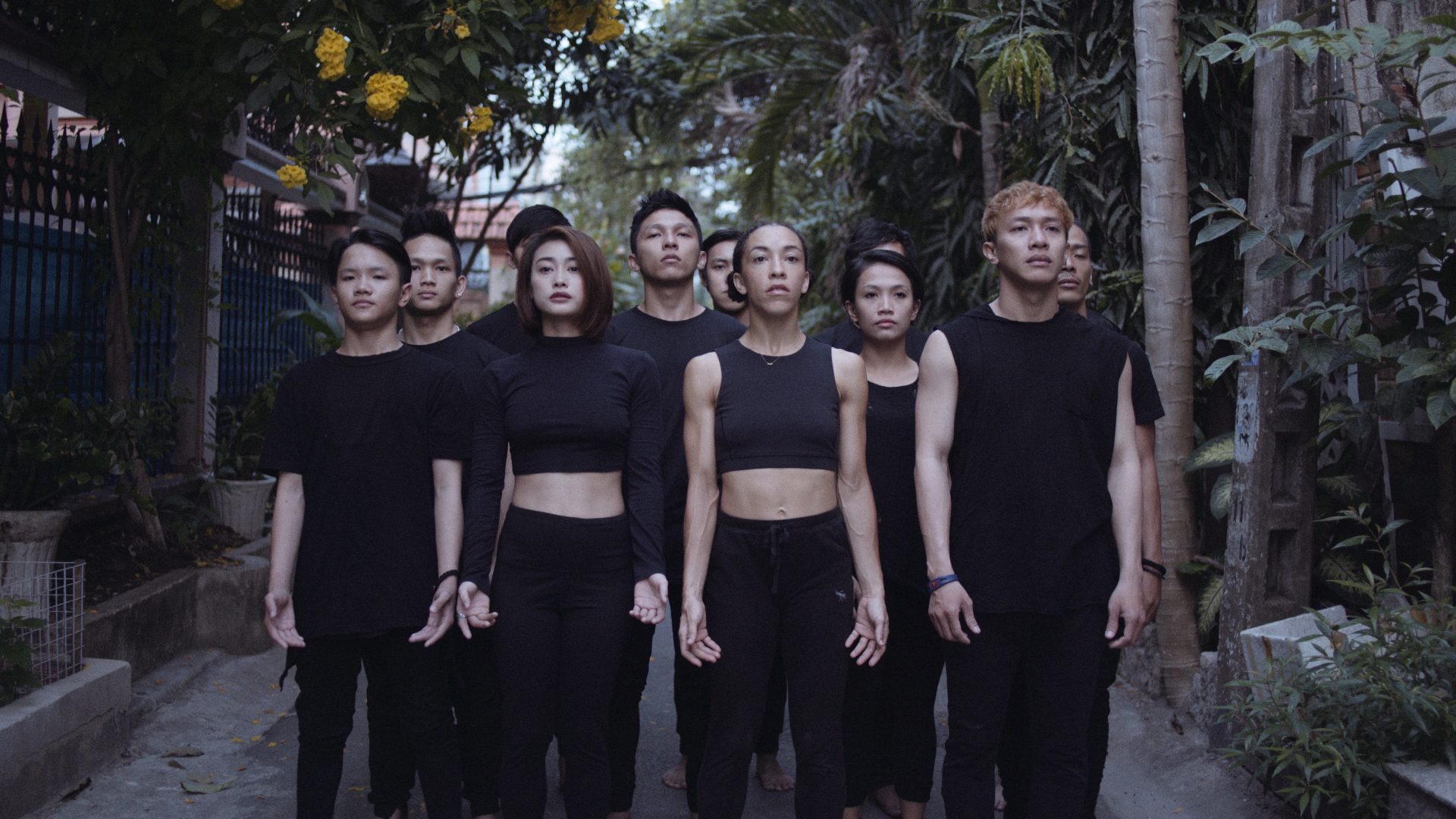 "How to film the moving body in a hostile world?"
Mandoline Hybride / Priscilla Guy
Regards Hybrides: An International Forum is an event dedicated to the interaction between dance and cinema in the age of digital media, the Internet and the multiplication of screens in our daily lives. Our bodies move in front of ubiquitous cameras with unprecedented ease, while our most ordinary gestures are archived and distributed in a multitude of contexts. From these realities, what artistic discourses emerge? At the confluence of a set of hybrid practices, artist and curator Priscilla Guy proposes a critical look at the relationships between dancing bodies, screens and cameras through three themes: self-representation, onscreen racial issues and socio-artistic intervention. Bringing together a group of artists and specialists from here and abroad, Mandoline Hybride / Priscilla Guy offers a singular programme of short film screenings, panel discussions, conferences, exploratory workshops, and performances. This event is preceded by the fourth edition of the professional intensive workshop offered at Circuit-Est centre chorégraphique from November 6 to 10.
Manifesto: "How to film the moving body in an hostile world?"
The programme is in English and French. Simultaneous translation provided on Saturday from 10AM to 7PM.
FRIDAY NOVEMBER 10
Opening and cocktail – 8:30PM to 11PM
Video installation running from November 10 to 12
Machinari – Léna Mill-Reuillard (CAN) / 2015
International short film screening
Dance of the seasons – Alice Guy-Blaché (FR) / 1900
Study in Choreography for Camera – Maya Deren (USA) / 1945
Well Contested Sites – Amie Dowling & Austin Forbord (USA) / 2012
Supermambo – Benito Gonzalez (MX) / 2002
ORE – Kim-Sanh Châu & Ray Lavers (CAN) / 2017
Roadmap – Claudia Hébert (CAN) / 2017
Inapprochable  – Catherine Lavoie-Marcus & Priscilla Guy (CAN) / 2016
Landscape  – Terrance Houle (CAN) / 2009
There is a place – Simon Fildes & Katrina McPherson (UK) / 2010
SATURDAY NOVEMBER 11
Welcome – 10AM to 10:30AM
Self-representation – 10:30AM to 1PM
Performance from Yari Stilo (IT): Homing Pigeon(s) and Friends
Performance by Emilie Morin / Choreography by Manuel Roque: Trou [les beaux jours]
International short film screening:
Meshes of the Afternoon – Maya Deren (USA) / 1943
TurnOnTVdrinkCoffeeRehearseShow  – Sonya Stefan (CAN) / 2010
Me, Myselves and You… – Dimitri Fagbohoun (BJ) / 2013
Inner Smoke – Kim-Sanh Châu & Ray Lavers (CAN) / 2016
After Mrs Mills – Anna Macdonald (UK) / 2016
Éléonores – Annie-Claude Coutu-Goeffroy & Vincent Desautels (CAN) / 2014
Transformance  – Nina Kurtela (DE) / 2010
Lunch – 1PM to 2PM
Racial issues on screen – 2PM to 4:30PM
Naomi Macalalad Bragin (USA): Shot and Captured: Streetdance from Hood to Screen
Terrance Houle: discussion around the video performance Friend or Foe
International short film screening:
Specto – Quentin Pellier (FR) / 2017
Black Brain – Dimitri Fagbohoun (BJ) / 2012
MXAKI – Octavio Iturbe-Hiroaki Umeda (MX) / 2015
Letters to… – Reheman Chachage (TZ) / 2016
Break – 4:30PM to 5PM
Socio-artistic intervention – 5PM to 7PM
Camille Auburtin (FR): Création partagée en milieu carcéral
Reggie Daniels, Amie Dowling & Austin Forbord (USA): Boundaries Between Bodies: Incarceration, Transmission and Performance
International short film screening:
Dedans Demain Dehors – Camille Auburin (FR) / 2017
Separate Sentences – Reggie Daniels, Amie Dowling & Austin Forbord (USA) / 2016
Dinner – 7PM to 8:30PM
Screening and discussion: Vidéographe evening with the films of Robert Morin and manon labrecque – 8:30PM to 11PM
Yes Sir! Madame… – Robert Morin (CAN) / 1994
En deçà du réel – manon labrecque (CAN) / 1997
SUNDAY NOVEMBER 11
Brunch-discussion hosted by Dena Davida – 10AM to 12PM
With: Paulina Ruiz Carballido (FR-MX)
Ximena Monroy (MX)
Sylvain Bleau (CAN)
Kim Sanh Châu (CAN)
Guillaume Vallée (CAN)
Camille Auburtin (FR)
Creation of a collective manifesto – 12PM to 2PM
Workshop for all hosted by Katrina McPherson (SCT) & Priscilla Guy
Break – 2PM to 3PM
Artists' round table – 3PM to 5PM
2014 / Paulina Ruiz Carballido (FR-MX) et Ximena Monroy (MX)
2015 / Katrina McPherson (SCT)
2017 / Camille Auburtin (FR)
Break – 5PM to 5:30PM
Closing night – 5:30PM to 11PM
Ximena Monroy (MX) & Paulina Ruiz Carballido (FR-MX): Creative potentialities and relational art: the work of Agite y Sirva Screendance Touring Festival
Closing dinner and short film screening:
Asimilación –  Mario Coyol (MX) / 2017
Wood Bleed – Mauricio Ascencio & Anaïs Bouts  (MX) / 2012
Juego – Daniel Ochoa & Allen Kareja (MX) / 2009
Intrinsic Moral Evil – Harm Weistra & Fernando Domínguez (NL-MX) / 2013
Si es necesario es preciso flotar – Colectivo Loquetuquieras (MX) / 2015
Atarashii hi – Cristina Maldonado (MX-CZ) / 2015
Cadavre Exquis – Diana Morales (MX) / 2015
Animal enfermizo – Yolanda M. Guadarrama & Patricia Woltmann (MX) / 2014
Strophe. A man's existence – Aimée Duchamp & Aladino Blanca (MX-ES) / 2015
Palmas – Benito González (MX) / 2011
           
+ INTENSIVE PROFESSIONAL WORKSHOPS
November 6 to 10 – 10AM to 6PM
At Édifice Jean-Pierre-Perreault of Circuit-Est centre chorégraphique
Inscription: [email protected]
Production Mandoline Hybride / Priscilla Guy
In partnership with Agora de la danse, the Moving Image Reasearch Lab, La danse sur les routes du Québec, as well as the Association Camillau (France) and the screendance touring festival Agite Y Sirva (Mexico)
Founded in 2007 by multidisciplinary Montreal-based artist Priscilla Guy, Mandoline Hybride creates atypical choreographic works that tour locally and internationally. The company also develops actively pedagogical projects and mediation projects, and finds itself at the origin of numerous collective initiatives in the artistic landscape. Its rich repertoire (screendance, site specific, multidisciplinary stage performances) is articulated around the inscription of the moving body in its everyday environment (landscapes, architectures, furniture) and the productive relations between different artistic media.
In parallel to her artistic work, Priscilla Guy collaborates to the advancement of art research through various publications, lectures and academic projects. She pursues a PhD in Cinema at Université de Lille (France) with a thesis focused on the self-representation of women artists on screen.
In 2012, Priscilla Guy co-founded Regards Hybrides, a project dedicated to articulating discourses and dance practices on screen. Through its web platform, Regards Hybrides gathers online resources and work tools (list of festivals, specialized publications, links to key organizations) that promote the development of these hybrid practices. A mentoring program for artists and presenters launched in 2014 aims to support the milieu in its efforts for developing hybrid works in dance and cinema.
In November 2017, Mandoline Hybride celebrates its 10th anniversary, a celebration that mirrors the plurality of its mandate with the first edition of the Regards Hybrides: An International Forum.