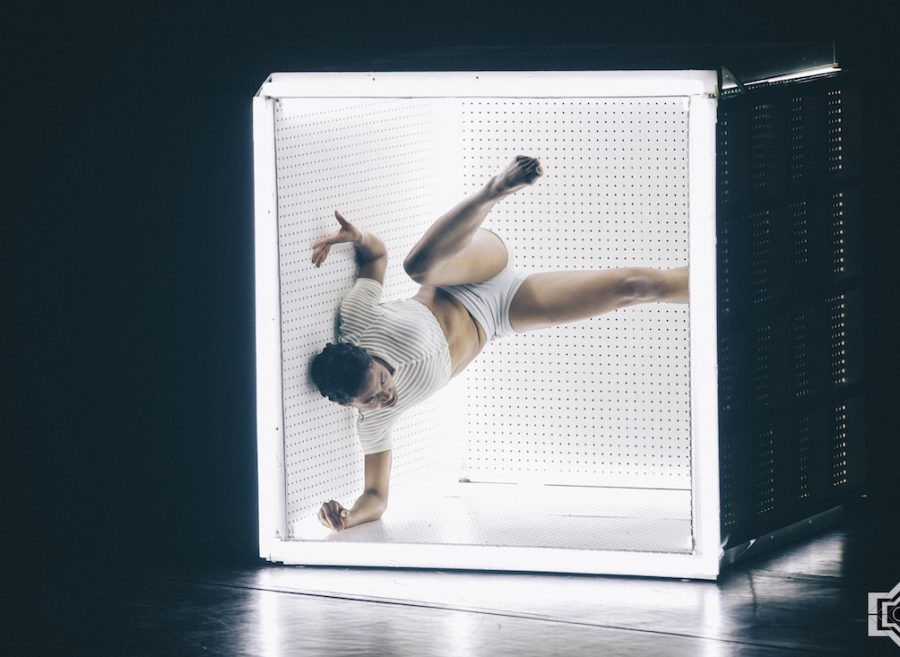 Phase 1 + Myocarditis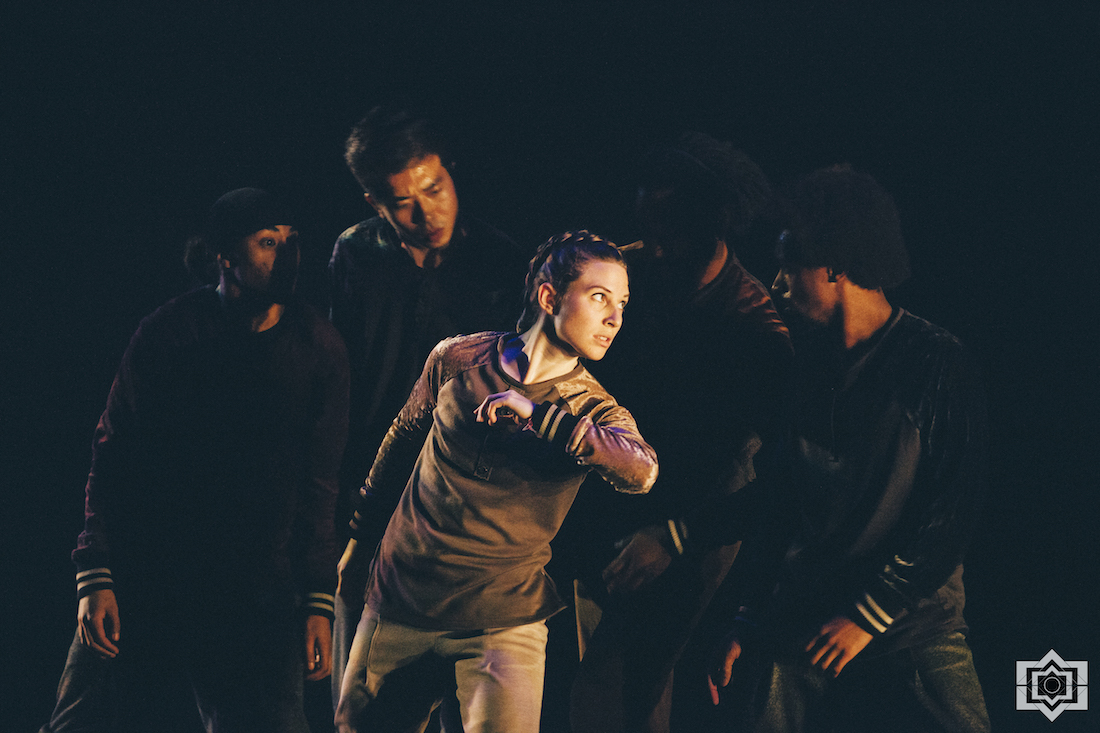 Phase 1
Axelle Munezero & Martine Bruneau / Forêt Noire
20 minutes
"We just had to remodel waacking, an extravagant and powerful urban dance form in its own right, to make it into an 'art object.' The final form: sculptural and linear shapes, a more complex musicality, multi-rhythmic bodies, sharply contrasting textures. We manipulate the rules to create an alternative universe, and so to reconsider waacking from another angle. Enlightening."
Choreographers Axelle Munezero & Martine Bruneau
Performers Martine Bruneau, Marie-Reine Kabasha, Saxon Fraser, Valérie Chartier, Jean-Benoit Labrecque
Light installation Dimitri Delphin, Jenny Abouav, Marc-André Cossette, Mélanie O'bomsawin
Sound design Shash'U, Silence D'Or
Costume design Pina Mercury
Lighting designer Benoit Larivière
How can we build a language specific to Foret Noire resulting from techniques and concepts of this dance that already has a unique aesthetic? How to deconstruct and rebuild the Waacking by our imagination. All this has led us to make this research. The mouvement research is done around characteristics or concepts already in Waacking. The Waacking vocabulary mainly plays with very complex arm movements. Other foundations of this dance are the poses (still images), lines (mainly lines with the arms), theatricality (inspired by the divas of the 70s) and musicality (rythmn and dynamics primarily in the arms). Generally, the theatricality dominates over other aspects, so this is the only feature that we are going to set a bit aside for this research, in order to push up the others. The aesthetics will not turn around divas divas of the 70s but around abstract geometric shape.
Founded by Axelle Munezero and Martine Bruneau, Forêt Noire revisited several times this dance, either by changing the music to which it is usually seen, the type of message that is conveyed or quality of movement. In recent years, Forêt Noire has been very active in the urban scene by organizing several events, including the bigest Waacking competition in Canada: Hot Mess and thèse two ladies are also the organiser of 100lux an the annual event that allows the choreographer in urban dance to show their research and creation on stage. Foret Noire is internationally active and gives waacking workshops in Japan, South Korea, Russia, New York… and won many important competition such as Bust a Move, House Dance International and Step ya up game and participated in several festival, vues sur la relève, bouge d'ici here, Francofolie, ladies of hip hop New York. The collective opens its doors this year to 4 new performers who have training in Waacking and other techniques hoping to keep pushing further his research on Waacking in another format.
Myocarditis
Handy "MonstaPop" Yacinthe
45 minutes
Rooted in, and searching the limitless boundaries, of urban culture, this animated quintet integrates the intricate techniques of robotic/illusionary/control/popping-related dances with a philosophical narrative on the varieties of love. Agapao, Phileo, Eros. PRIUM: "I am the prime mover of my body and the unmoved mover of that same body." Shaping realities.
Choreographer Handy "MonstaPop" Yacinthe
Theatre consultant Miryam Magri Foughali
Floor work Eric "Zig" Martel
Musical production Richard "Shash'U" St- Aubin
Performers Daniel Chung-Wook Jun, Mecdy "Venom" Jean-Pierre, Elie-Anne "Rawss" Ross, Anthony "FreakwenC" Calma-Burke, Handy "Monstapop" Yacinthe
Lighting designer Benoit Larivière
Résidence Urban Element Zone
Myocarditis began with the desire to broaden the sense of robotic and illusionary movement, moving it towards a more organic aesthetic by approaching it in a non- traditional way. Within my training and work sessions I began to use certain concepts in an organic way, although keeping intact the same illusionary quality. These include: dime stops and fix points, "the cell" and "mechanical squid." Then began freestyle session with the dancers, introducing them to the mind-state of the concepts. Theatre consultant Miryam Magri Foughali gave us further workshops on emotional embodiment, and I then began to set the choreography on the dancers. Shashu's music compositions entered the process in the later stages, mirroring the thematic material.
Handy "MonstaPop" Yacinthe is recognized as one of the leading forces in building the current Montréal popping community, and an innovative dance creator and technical experimenter in his own right. Montréal-born of Haitian parents, he has travelled throughout Canada, Europe and Asia competing, teaching, judging, and exchanging with other specialists. His expertise and creative movement approaches have led him to coach contemporary companies like Les Ballets Jazz de Montréal, to co-choreograph for the television show America's Best Dance Crew, and to work with Franco Dragone of the Cirque du Soleil. He also conceived and organizes the innovative Jack of All Trades dance competition event. In recent years, he has collaborated as creator and performer with the Cirque du Soleil, Rubberband Dance Group, Blue Collar Dance Company, Just for Laughs Festival, Moment Factory and more. His choreography was presented by Artère and his personal work at 100 Lux. Handy recieved a grant for dance research from the Conseil des arts et des lettres du Québec for the conception of Myocarditis, chosen by Tangente for their 2015-2016 programming. At the core of his vision is the idea of a metropolis in constant movement.