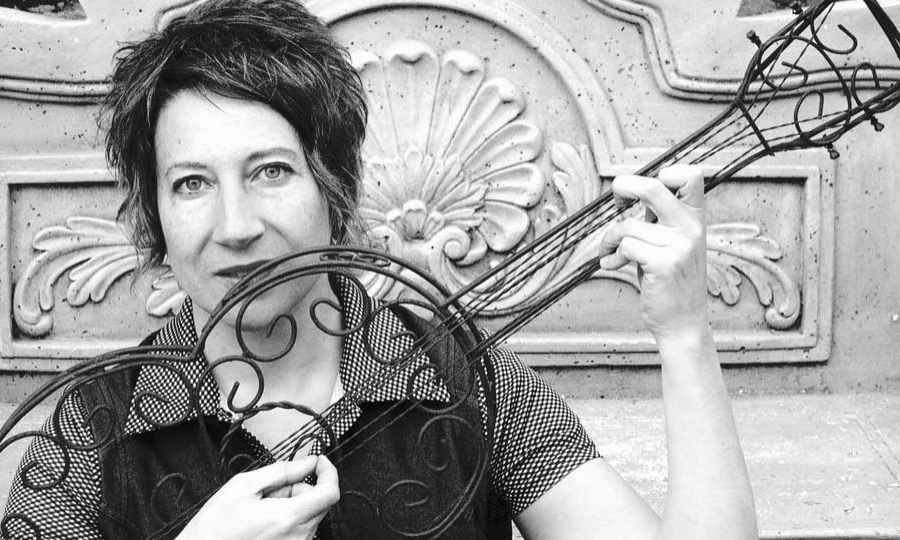 Panorama
Panorama
Maryse Poulin
60 minutes
From the Greek pan (all) and horama (what one sees, a performance) Prepare for an evening of zany ambiances from this multidisciplinary artist, in which poetry emanates from the encounter between various art forms. Strange beauties, repurposed musical instruments, swan song, bipolar marionettes and exquisite corpses are on the menu.
A presentation of Tangente and PHENOMENA
Concept : Maryse Poulin
Sound environment collaborator: Alexandre St-Onge
Maryse Poulin
An extraordinary sound, body, and image artist, Maryse Poulin incorporates and explores a variety of artistic disciplines in her work. A renowned dancer, Maryse danced for five years with the acclaimed O'Vertigo dance company before moving on to her own projects in dance and movement. She explores aspects of stage language using video projection to create animated spaces. A self-taught musician, sound designer for theatre, and found-sound collector, Maryse creates music for the stage using an assortment of instruments including the prepared violin and the saxophone. She has received two awards from the Académie québécoise du théâtre for sound design.
Alexandre St-Onge
Alexandre St-Onge, 33 years old, is a composer, a bass player and a performance artist. He has studied literature and philosophy but his first love goes to animals, his friends, Fanny, and the elusive in general. He has put together six solo records: Joseph Carey Nmerrick (Oral), Mon animal est possible (Alien 8 Recordings), L'amitie ou les rumeurs insoutenables du desir (Squint Fucker Press), kasi naigo (Squint Fucker Press), Une machoire et deux trous (Namskeio Records), Image/negation (Alien 8 recordings). He plays also with several music groups: Shalabi Effect, Klaxon Gueule (with Michel F Côté and Bernard Falaise), K.A.N.T.N.A.G.A.N.O, Et Sans (with Roger Tellier-Craig) and mineminemine. He works and has worked as a composer with the media art company Kondition Pluriel, and choreographers Karine Denault, Lynda Gaudreau, Maryse Poulin, Mariko Tanabe, and Marie-Claude Poulin.