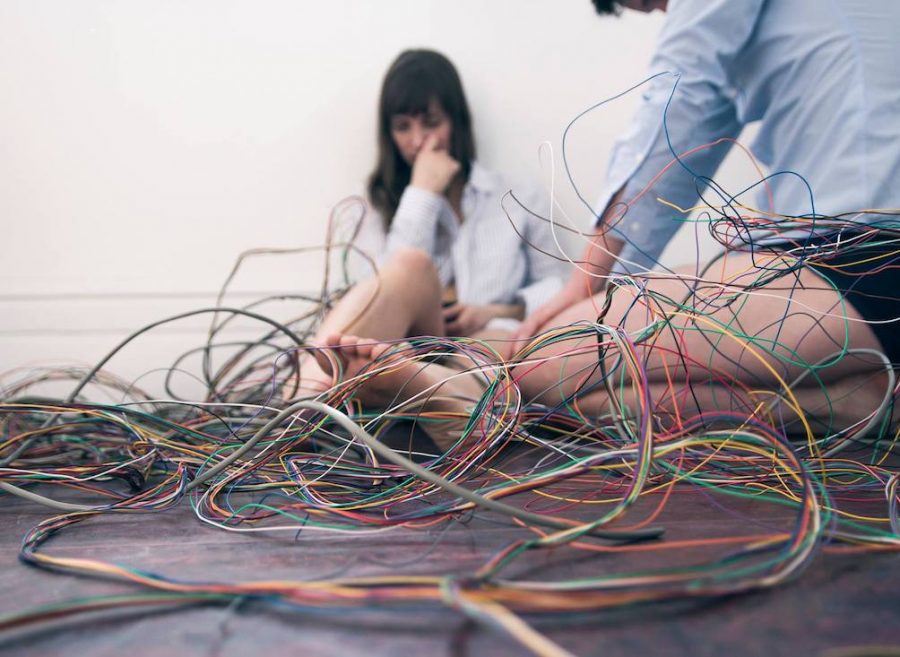 OFFTA
2017 Edition
SUN. JUNE 4 | 9 PM
MON. JUNE 5 | 7:30 PM
FAILLE
Jessica Serli
15 minutes
In a stripped-down laboratory setting, this " electro-sensitive" duet poses important questions about the nervous system and the biology of stress. This is an aesthetic of involuntary muscular contractions with moments of immobility. The dancers twitch and tremble while they set about their tasks both as researchers and human test subjects. So that it might awaken physical sensations also in spectators, the artist employs various sensorial stimuli : lights, sounds and even electroshocks.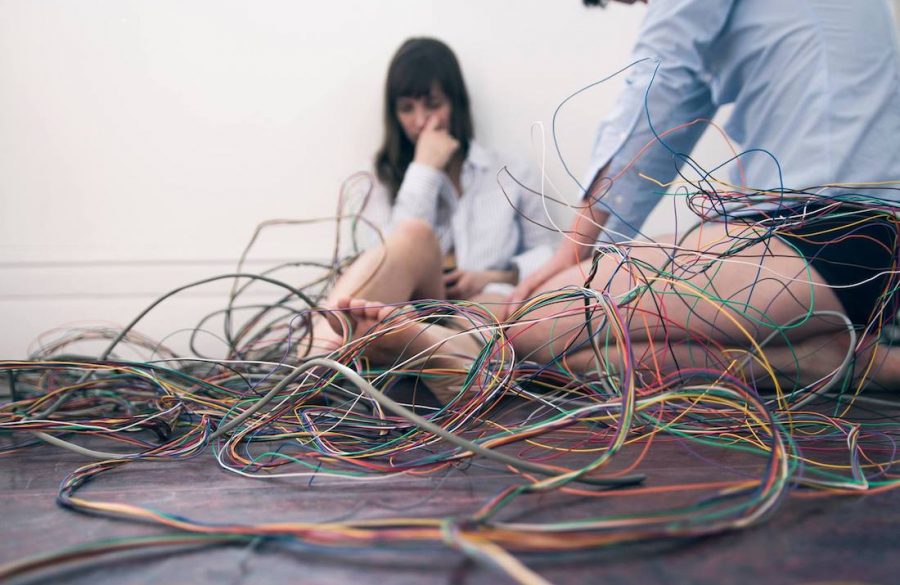 Choreography and Interpretation Jessica Serli
Interpretation and Collaboration Nicolas Labelle
Conception and Programmation Antoine Berthiaume
Lighting Design Paul Chambers
Rehearsal Director Annie Gagnon
Programming Advisor Patrick St-Denis
Photo Claudia Chan Tak
Trained at the School of Toronto Dance Theatre, Jessica Serli graduated from LADMMI (l'École de danse contemporaine de Montréal) in May 2005. Since then, she has been active on the Montreal scene as a dancer, choreographer and rehearsal director. As choreographer, Jessica has presented -40 Degrés (Danses Buissonnières Tangente, 2005), Entre-Deux (Résidence du Studio 303, 2008), La Fièvre (Piss in the pool, 2013) and Petite faille solo (La petite scène de Québec, 2015). Since 2012, she has benefited from research residencies at the Centre de Création O Vertigo (2012), l'École de danse contemporaine de Montréal (2013-2014) and at Lucie Grégoire Danse. During these research periods dedicated to the evaluation and analysis of movement that stems from specific modes of behavior, Jessica developed a singular methodology in the studio, resulting in a rich choreographic signature. Fascinated by what is hidden and restrained, Jessica seeks to subtly dismantle and expose the body's conditioning, allowing a hidden self to emerge. She is developing a nuanced gestural aesthetic, reflecting the many instinctive/unconscious mechanisms that characterize and underly our interactions. She wants to explore the "affect" body (the overwhelmed, the fragile, the sensitive body) : that body which resides in the realm of sensations, emotions, and energies (both vital and visceral). Her creations question the issues of the affect, of the identity, and of the presence. Her interest currently is the physiology of "nervous" (or "neural") movement, at the core of our physical reactions. She aims to produce a integral and personal representation of the physical relationships at work within the phenomena of social unease, of affective disorders, of emotional wounds, traumas and defense mechanisms.
Phase 3
Dominique Leclerc & Patrice Charbonneau-Brunelle
40 minutes
Phase 3 questions the relationship between technology and our bodies. Through visual, immersive and performative installations, the visitors' reactions will have a direct impact on the research process, throughout their reactions, for the upcoming show Post Humains.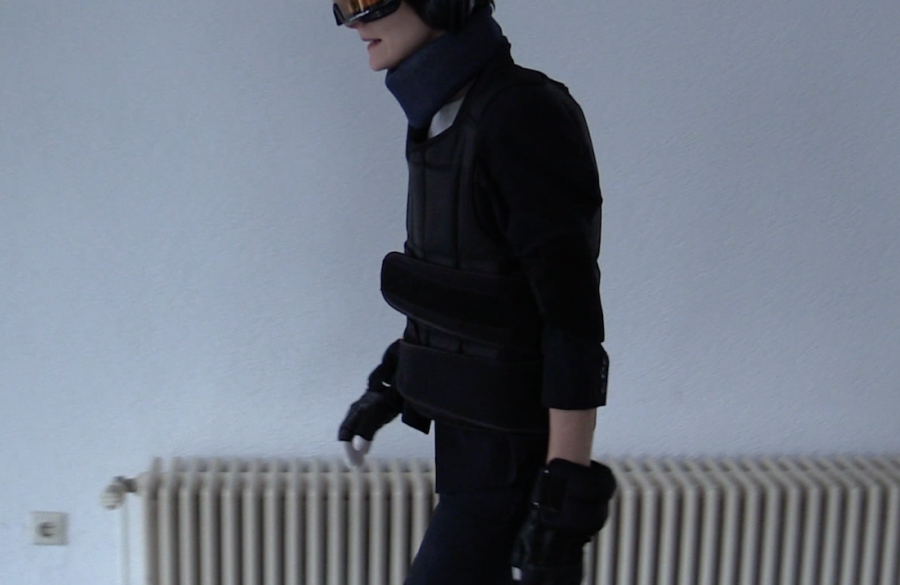 A concept from Dominique Leclerc, Patrice Charbonneau-Brunelle
Collaborators Édith Patenaude, Pierre Bertrand, Cédric Delorme Bouchard, Push 1 Stop.
Photo Dominique Leclerc
The TRS-80 collective unites the co-creators Dominique Leclerc and Patrice Charboneau-Brunelle. Through documentary, auto-fiction and performance, TRS-80 explores the impact of the N.B.I.C. technologies developpement on society, creates a meeting space and a privileged dialogue between these technologies's creators and users, actively involving the audience through the performance to questions their own ethics.