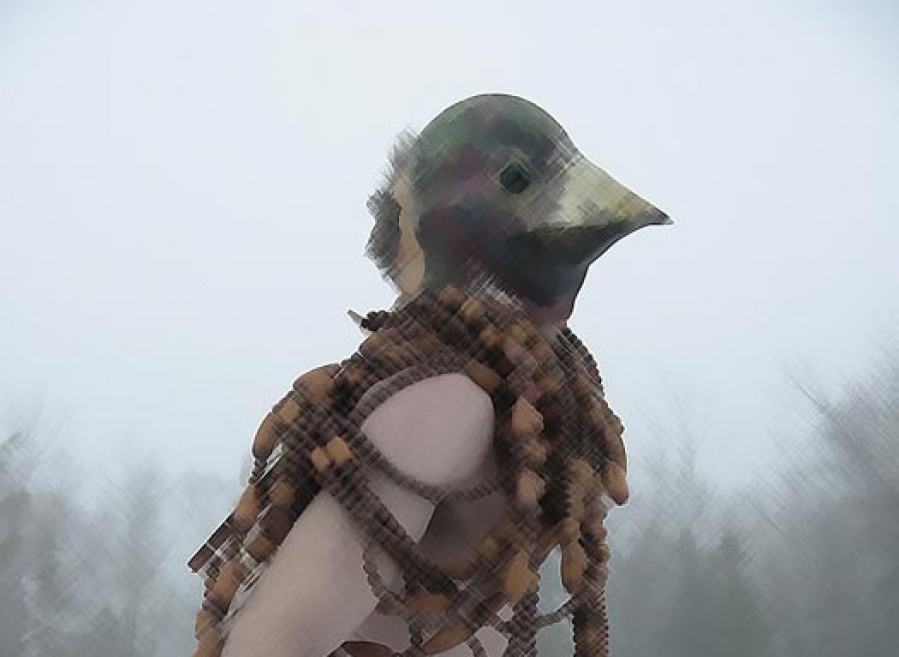 L'écho des îles
L'écho des îles
bande interdite
60 minutes
What if our heart was an island?
What if our body was but fluids, waves and vibrations?
What if all we wanted was to come in contact with others, to build bridges while taking their hand, to catch a glimpse of their echoes.
Choreographer: bande interdite / Sonya Stefan, Yves St-Pierre, Sylvain Poirier
Performers: Sonya Stefan, Yves St-Pierre, Isabelle Poirier, Sylvain Poirier
Contribution to the choreography: Mélanie Demers, Andrew Tay
Costumes and photography: Angelo Barsetti
Lighting design: Lucie Bazzo
Video: Daniel Bourgault
Video installation: Sonya Stefan and Yves St-Pierre
Set design: Yves St-Pierre
Set construction: Yves St-Pierre and Sylvain Poirier
Set design consultant: Sylvain Duchesne
Collaboration is at the heart of our approach. The ability to work together as a trio was first attempted with the creation of bande interdite's last show Sonya & Yves. The merging of the writings and the different points of view in the same piece is a stimulating challenge and it greatly inspires us. Our joint effort is the give shape and finish to the piece. We conjugate the universal language of the body and assemble it as in a quilt, according to our individual natures.
bande interdite is an organisation dedicated to the research, creation, production and presentation of contemporary dance. Co-directed by choreographers/performers/video artists Sylvain Poirier, Sonya Stefan and Yves St-Pierre, bande interdite develops projects for the stage, the screen and the web.
bande interdite is like a mature tree: solidly rooted in its environment and vigorously deploying itself in a number of different directions. Come and follow us.