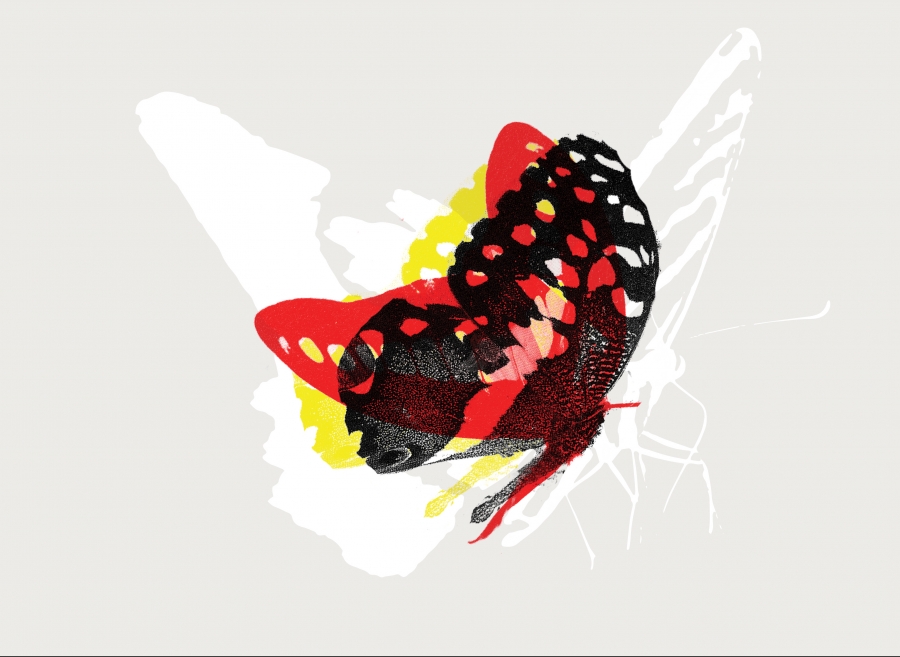 Constrained Body, Dancing Body
NB: NEW DATES AND UPDATED PROGRAM
MAY 2 | 9AM TO 4:30PM
MAY 3 | 1:30PM TO 9PM
MAY 4 | 1PM TO 10PM
PAY WHAT YOU CAN: 10$, 20$, 50$
16 YEARS OLD AND UNDER: FREE
Conversations and performances on Indigenous dance in Québec today
An event co-presented with Ondinnok.
Drawing on traditional and classical techniques and incorporating theatrical elements and ancient codes, contemporary Indigenous dance makers are part of a creative wave propelling First Nations artists onto the country's stages. Another history must be told; another narrative that first and foremost makes space for this body, so long oppressed, denied, and constrained: to rediscover the ancestral body and the atavistic memory still present within the contemporary body. For Indigenous choreographers and dancers, art is a means of expression and an affirmation of identity. Transcending the academic, and despite hardship, they show us a path to joy and the pleasure of dance.
During these three days we will discuss contemporary Indigenous dance in Québec, its diverse forms, origins, and what it can contribute to our modern world. We want to discuss, but also to see, and do. The event features shows, workshops, discussions, and performances meant to bring together and introduce artists representing distinctive worlds.
We invite you to join us for this first forum.
Skennen: kowa. All are welcome.
WEDNESDAY, May 2, 2018
Dance held a central place in the culture and art of Indigenous peoples in Québec. It was an art of social cohesion with pride of place in large gatherings, ceremonies, and celebrations. It infused community members with strength, power, and joy. Across the Americas, repression and colonization had as their primary targets the Indigenous body. Immense harm was done. It is a miracle that the practices, gestures, and rhythms survived. Artists and survivors expressed their rage, sadness, and hope, releasing an energy that reconciled the body with itself. It is this body that is again expressing itself in Québec, without constraint, in myriad forms created by Indigenous dancers from here and elsewhere.
9:00 – 10:00 a.m.
Traditional opening and protocol
With Amelia Tekwatonti McGregor, a Kanien'kehaka elder
We want to recognize the ancient and continuing presence of Iroquois peoples here in Tio'tia:ke by inviting Otsitsakenra, an elder from the Kanien'kehaka (Mohawk) community of Kahnawake, to open our event. The first dance steps will be from a traditional Kanien'kehaka dance. These dances of celebration and unity of the sowers of corn have vibrated this earth since time immemorial. It is time to honour them and appreciate their real value. You will be invited to join Amelia Tekwatonti McGregor in a Kanien'kehaka social dance that is still danced today during longhouse celebrations.
10:00 a.m. – 12:00
1st discussion circle – The body's role in activating ancestral memory and decolonizing the territory of the Great Turtle
Tomson Highway, in the prologue to his anthology, From Oral to Written: A Celebration of Indigenous Literature in Canada, 1980-2010, referred to ancestral memory and its importance for Indigenous artists today. Culture, language, ways of living, and the objects that made up Indigenous identity, were often prohibited or lost in the continuous uprooting of successive generations. Indigenous people and artists were driven away from the land, the great teacher and source of the first stories. Exiled in the city and destitute communities, how could they create to bear witness, tell their stories? Ancestral memory was a force within them. The tenacious desire, cultural resistance, and the love artists felt for their ancestors could awaken in them the memories, actions, images, attitudes, and words carefully preserved by this memory, engraved in a foundational DNA.
We want to find out from our guests whether this concept of ancestral memory is familiar, whether they have felt this memory at work within them, and if they trust in it and use it to enrich their work. Can they tell us stories of ancestral memory that inform their practice? Are there triggers or techniques they use to access this memory? Do they use protocols or special processes to connect with it? Are certain locations more conducive than other to this process? Can this memory compensate for the lack or absence of more immediate points of reference? This memory is also one of suffering and wounds. How can we free ourselves of the constraints of the past?
The body is the reservoir of memory, and dance is the art form closest to the wellspring.
How can it be used to help transform the constrained body into a dancing body?
Performance: Leticia Vera, Nahua choreographer and performer and Moe Clark, Métis multidisciplinary artist
Participants:
Carlos Rivera, Mixteco choreographer and dancer
Marly Fontaine, Innu multidisciplinary artist
Charles Koroneho, Maori choreographer and performer
Moderator:
Moe Clark, Métis multidisciplinary artist
12:00 – 1:00 p.m. LUNCH
1:00 – 2:30 p.m.
2nd discussion circle – Traditions, rhythms, and codes of First peoples at the heart of contemporary dance
What we refer to today as "contemporary dance" emerged from "modern dance," which arose in the early 20th century in the dominant society's art world in reaction to the formalism and rigour of classical dance. The "modern dance" movement, led by iconic figures like Martha Graham and Isadora Duncan, embraced physical freedom and emancipation from age old aesthetic codes. It paved the way for artists like Merce Cunningham, who pushed the boundaries even further, leading to "contemporary dance" and its multiple offshoots, even "non-dance."
This art form is characterized by total artistic freedom, formal research, and innovation. The body expresses itself without censure. Nudity, provocative gestures, transgression, and taboos are all part of this quest for freedom. Performance spaces can be constructed in public, natural, or private settings.  Contemporary choreographers often incorporate other art forms, including theatre, architecture, video, literature, painting, graphic arts, and circus arts.
Our guests will start the conversation on what the "contemporary dance" movement owes to dance forms of Indigenous peoples around the world. What have dance makers consciously or unconsciously drawn from their traditions, dance styles, and their society's ways of perceiving dance and dancers? This freedom, this sense of the sacred, this wholehearted permission given to the Indigenous artist, the sacred clown, the shamanic trance: this ultimate transformative power comes from civilizations in which the spiritual reigned over the material world. What does this knowledge bring to Indigenous creators and dancers? We will reflect on the demand for recognition of our actions and knowledge, and the ties that link dancers from all backgrounds in this era of cultural reappropriation and affirmation.
Performances:
Soleil Launière, Ilnu multidisciplinary artist
Nodin Wawatie, powwow-style (grass) and urban dancer
Participants:
Zab Maboungou, artist-choreographer and performer, professor of philosophy and founder of the Nyata Nyata dance company
Ivanie Aubin-Malo professional powwow-style and contemporary dancer of Malecite and Québecois ancestry
Charles Koroneho, Maori choreographer and performer
Moderator:
Catherine Joncas, curator of the event, founder and artistic mentor, Ondinnok
3:00 – 4:30 p.m.
3rd discussion circle – Dance for healing. Dance for existence and celebration. Dance means freedom for Indigenous dancers whose expression today takes multiple forms and styles.
The territories of 11 Indigenous nations are found within Québec's borders. They are nations with differing cultures, languages, and lifestyles. Hunting and fishing culture: the Atikamekw, Eeyou (Cree), Innu, Anishinabeg and Naskapi peoples; Coastal culture: the Mi'kmaq people; culture of the corn: the Kanien'kehaka (Mohawk) and Wendat (Huron) peoples. Northern Inuit. W8banaki (Abenaki) and Wolastoqiyik (Malecite): peoples of the dawn. The colonial languages, French and English, were imposed on these nations after contact, making communication more difficult. Knowledge-sharing through dance, however, continued. Today, Indigenous dance makers, from here and elsewhere, practise their art in Quebec. This art is often the product of borrowing and encounters with others, countering the vision of a single Indigenous dance form frozen in time.
In this third conversation, we want to discuss with our guests the function of dance within Indigenous society, the role they play as actors of cultural and social reconstruction, a role they also play in personal paths of artistic reconstruction; and the choice and adoption of forms belonging to other cultures. We will discuss the blending and integration of traditional and contemporary codes by young dancers. And we will reflect on the place of dance today in Indigenous communities, and the types of dance practised there.
Performances:
Louis Sioui Durand, Wendat bboy
Prairie Fire Jiggers
Participants:
Jaime Morse, jigger, artist, and activist
Gary McFarland, powwow-style dancer
Aïcha Bastien-N'Diaye, contemporary dancer and choreographer of Wendat and Guinean origin
Moderator:
Moe Clark, Métis multidisciplinary artist
THURSDAY, May 3, 2018
1:30 – 5:00 p.m.
Choreography workshop
Métis choreographer Daina Ashbee invites participants to learn her creative approach, working with the density and complexity of the body's physical structure. She will explore the relationship between choreographer and dancer, introducing participants to her "sculpture" process. By awakening our subconscious mind through the body, her approach renews our awareness of our relationship to the environment, the earth, and our ancestors.
5:00 – 7:00 p.m. – DINNER
A catered meal will be served on site.
7:30 – 8:00 p.m.
Oieron:ta – Hindered Body/Dancing Spirit
Choreographer and dancer Kanien'kehaka | Barbara Kaneratonni Diabo
Dancer Kanien'kehaka | Cheryl McDonald
Choreographer and dancer Barbara Kaneratonni Diabo, a member of the Mohawk Nation of Kahnawake, presents her solo work based on her relationships with our mother earth, her people, and her family. It is an exploration of the multiple forces that have constrained and restricted body, spirit, and culture in the last decades. A powerful affirmation of resistance and joy.
"We will always be confronted with opposing forces, but I choose to dance freely." – Barbara Kaneratonni Diabo
8:00 – 9:00 p.m.
Panel discussion
A conversation on the works and artistic paths and processes of dancers and choreographers: Barbara Kaneratonni Diabo and Daina Ashbee.
Accompanied by the great choreographer and dancer Margie Gillis, we will consider the interpretation of the work of Indigenous choreographers and the perspective of decolonization. We will talk with Margie about her appreciation of Indigenous codes and her relationship to the territory she shares with First Nations artists.
Moderator:
Catherine Joncas, curator of the event, founder and artistic mentor, Ondinnok
FRIDAY, May 4, 2018
1:00 – 4:30 p.m.
Powwow-style dance workshops for men and women
Introduction to powwow dancing and sharing of the dancers' knowledge, techniques, and histories, concluding with a practise session with participants.
With Gary McFarland and Ivanie Aubin-Malo
5:00 – 7:00 p.m. – DINNER
A catered meal will be served on site (local First Nations dishes)
7:00 – 10:00 p.m.
Earth beats

Master of ceremony
Yves Sioui Durand, theatre artist, founder and artistic mentor, Ondinnok
Musicians:
RedTail Spirit Singers, Pow Wow drum
Eli Miller-Maboungou, percussionist
DJ Dingo
Invitation to dance a few steps to DJs' soundscapes and drum groups' drumming and songs, accompanied by dancers from diverse artistic and cultural communities (powwow, street dance, African dance, etc.).
Curator Catherine Joncas
Artists Daina Ashbee, Ivanie Aubin-Malo, Aïcha Bastien-N'Diaye, Moe Clark, Barbara Kaneratonni Diabo, DJ Dingo, Louis Sioui Durand, Marly Fontaine, Margie Gillis, Charles Koroneho, Soleil Launière, Zab Maboungou, Cheryl McDonald, Gary McFarland, Eli Miller-Maboungou, Jaime Morse, Prairie Fire Jiggers, RedTail Spirit Singers, Carlos Rivera, Leticia Vera, Nodin Wawatie
Elder Otsitsakenra
Daina Ashbee is an artist, performer and choreographer based in Montreal, known for her radical works at the edge of dance and performance, which intelligently approach such complex subjects and taboos as female sexuality, Métis identity, and climate change. For the choreographer, creation is an instinctive and quasi-spiritual quest, which embraces her relationship with her ancestors, the universe and the entire cosmos. At the young age of 26, she has already won two awards for her choreographies. Her work has been presented at La Chapelle Scènes Contemporaines in Montreal (2015, 2016), at Montréal, arts interculturels (2014), at the Global Alliance Against Female Genital Mutilation and the Musée d'ethnographie de Geneva in Switzerland (2015) at the Oktoberdans Festival in Bergen, Norway, at the SACRED: Homelands Festival in London, at the Rencontres chorégraphiques internationales de Seine-Saint-Denis, The Dance Biennale in Munich and Tanzdage an International Dance Festival in Potsdam (Germany), at Festival TransAmériques in Montreal and at The Venice Biennale in Italy, at the National Arts Centre in Ottawa, in Nuuk Greenland, at Actoral Festival in Marseille, and at Usine C in Montreal, in Helsinki, Finland at the Moving in November Festival, at PuSh International Performing Arts Festival in Vancouver, British Columbia, in Barcelona, Spain (HIROSHIMA) as well as in Madrid at Conde Duque. Daina is the artist-in-residence at Agora de la danse in Montreal until 2020 and the associate artist of Centre Création O Vertigo. In November 2016, she was a double prize winner at the Prix de la danse de Montréal, winning both the Prix du CALQ for Best Choreography of 2015-2016 for her choreographic installation When the Ice Melts, Will We Drink the Water?, and the Prix Découverte de la danse, presented by Agora de la danse and Tangente, for Unrelated. Daina was named recently by the prestigious German TANZ magazine as one of 30 promising artists for the year 2017 and named one of 25 to watch by the American publication, DANCE. In 2018, she will return to the Venice Biennale to create her first full-length group piece. She will continue to tour in Norway, Belgium, Italy, Czech Republic and Canada meanwhile creating a new solo and a group piece set to premiere in 2019 and 2020.
Upon graduating from l'École de danse contemporaine de Montréal in 2014, Ivanie Aubin-Malo met mentor Curtis Joe Miller, who taught her the Fancy Shawl Dance. Honoring her Maliseet roots, Ivanie dances and approaches subjects in relation to her indigenous identity. She has collaborated with talented artists such as Marie Belzil from Moment Factory, Tanya Lukin Linklater, DJ KXO, Buffalo Hat Singers, Moe Clark, Barbara Diabo, Alex-Ann Boucher and Soleil Launière. Since 2016, she has choreographed and performed in Ktahkomiq by Ondinnok and Mito-Jogos de recusa by Marcos Nery, presented at the SESC festival in Brazil. Ivanie transmits her passion by teaching dance to young minds while educating on indigenous culture.
A member of the Huron-Wendat nation, Aïcha Bastien-N'Diaye grew up on the reserve at Wendake and was introduced to movement through the traditional dances of Guinea. Instinctively creating a homogenous blend of two powerful cultures, her passion for dance's physicality and expressiveness quickly led her to seek professional training at the École de danse de Québec. In the course of this training, Aïcha became interested in choreography, especially the vulnerability of the performer on stage. Bridging different dance styles, she brings a refreshing and contemporary approach to traditional forms. With an abiding interest in writing and psychology, and as a performer and board member of the WuXingWuShi/ Mikaël Montminy dance company, performer with the percussive dance company Bourask/Sylvie Mercier, and urban stage performer, she is among those who want to change the world and its vision of dance. A teacher of different dance styles at the École de danse de Québec and NDIAYA Danse, she approaches teaching as a way to share knowledge, energy, and the human need to use physical expression to bond with others. For Aïcha, dance is a contemporary medium of change and innovation. What better than a body symphony to combat ignorance?
Métis multidisciplinary artist Moe Clark is a nomadic songbird with wings woven from circle singing and spoken word. Originally from Treaty 7, she's called Montréal home for nine years. Moe fuses together vocal improvisation with multilingual lyricism to create meaning that is rooted in personal legacy and ancestral memory. She facilitates creative workshops in communities with a basis for deepening embodiment and awareness with personal and collective expression. Her work as an artistic producer stems from the desire to find intersections for collaboration: intercultural, intergenerational and interdisciplinary in nature. Recently, she launched nistamîkwan: a transformational arts organization with an emphasis on education and performance. In collaboration with Katia Makdissi-Warren, Moe co-directs Transcestral: a musical exchange between Indigenous and Sufi musical traditions. Following themes of trance as transformation, they connect in a semi-improvised exchange of music, dance and visual projections. In 2013 she directed the 10th Annual Canadian Festival of Spoken Word in Montreal, highlighting Indigenous languages and in 2014 she was nominated Poet of Honour. Together with Cheryl L'Hirondelle and Joseph Naytowhow, their nêhiyawêwin lullaby "nitahkôtân" won best music video at ImagiNative Film Festival in 2015. Moe has two albums of music, a bilingual book of poetry and multiple performance videos. Her work has been featured around the world at the Lincoln Centre (US), Queensland Poetry Festival (AU), Maelstrom Poetry Festival (BE) and Planet IndigenUs festival (CA), among others. Moe has trained with Rhiannon ("All the Way In" Vocal Improvisation master training, 2013/15), Pura Fé (Banff Centre residency) and Sussana Cook (Performance Art Creation, Studio 303, MTL), among others.
Barbara Kaneratonni Diabo originally comes from the Mohawk Nation of Kahnawake and is now living in Montréal. A dancer and choreographer for over 25 years, she specializes in combining traditional First Nation's dance and contemporary styles. She takes great pride in regularly sharing her culture and has performed across Canada and internationally – notably at the Banff Centre; Heard Museum, Arizona; Olympic Stadium, Montréal; Gathering of Nations, New Mexico; Prismatic Arts Festival, Halifax; National Arts Centre, Ottawa; etc. Her goal is to inspire others, encourage cultural pride, uplift the spirit, and increase education and communication.
Marly Fontaine is an Innu from the Uashat Mak Mani-Utenam community, recently graduated from UQAM in Visual Arts. Her artistic approach is based on the practice of performances which try to express this hurtful history by focusing on the use of her body.
Internationally acclaimed modern choreographer/dancer, Margie Gillis has been creating original works for over forty years. In 1979, Margie was invited to teach and lecture in China, thus becoming the first artist from the West to introduce modern dance after the Cultural Revolution. Two years later the Margie Gillis Dance Foundation was created with the mission to present and support her work. Her repertoire now includes more than one hundred creations, which she performs as solos, duets and group works. Touring has taken Margie to Asia, India, Europe and the Middle East, as well as North and South America. In parallel to her solo work Margie collaborates on projects initiated by her peers. She has worked with some of the most important dance artists and companies of her time, such as Les Grand Ballets Canadiens, Paul Taylor Dance Company, Stella Adler Studio of Acting, and the prestigious Juilliard School in New York. Teaching and mentoring are important aspects of her career. With Margie's unique approach of "Dancing from the Inside Out", she offers workshops for dance professionals and students alike. Margie Gillis is a socially committed artist. She lectures on dance and the role of art in society. She has been spokesperson for a number of organizations dedicated to the fight against AIDS, as well as OXFAM and the Planned Parenthood Foundation. She is a fierce defender of environmental causes.
Actor, author and director trained at the Conservatoire d'art dramatique de Québec, Catherine Joncas is one of the founding members of Ondinnok. From 1996 to 2016, she has also been the Administrative Director, thus assuring the feasibility of all the company's activities. Today she's mainly working as artistic mentor within the company. She has written numerous plays produced by Ondinnok. In 2000, she wrote, performed and directed her most autobiographical play The Kiskimew Rendez-vous. In 2006, she directed Tales of an Urban Indian, which toured the Montréal Maisons de la Culture in 2009, nine First Nation communities throughout Québec, and La Rochelle, France.
Charles Koroneho works in the fields of performance and culture. He explores cultural collaboration and the intersection between dance, theatre and design. His projects are presented as performances, workshops and research exploring the collision between Maori cosmology, New Zealand society and global cultures. Koroneho is a graduate of the New Zealand School of Dance and Elam School of Fine Arts. He shares his vision of dance and performance by providing movement, improvisation classes and creative workshops for dancers, actors, performance artists and supports the arts community as a collaborative director, cultural consultant and mentor.
Originally from Mashteuiatsh in Lac-Saint-Jean, Soleil Launière is a body & voice multidisciplinary artist based in Montréal, with a pronounced interest for worlds chants, sound, vocal improvisation, physical interpretation and theatre. Her experience includes many years of musical and artistic discoveries  through different countries and cultures, studies in sound design at the Trebas Institute, a DEC in voice studies, a Yoga teacher certificate, as well as many experiences in performance art through festivals and events. All of it tinted with her own indigenous heritage.
Choreographer and performer, philosopher and writer, Zab Maboungou is an artist whose works of great introspective power and committed body language strike our spirits: a vibrant sound space and articulated bodies interpenetrating in the sobriety and brilliance of an art of dance of "something from nothing at a high level" (Deborah Meyers – Vancouver). Of French and Congolese origin, Zab Maboungou is the artistic director of Zab Maboungou/Compagnie Danse Nyata Nyata, a contemporary dance company founded in 1987, based in Montréal, Québec, whose artistic vocation encompasses creation, research and teaching. Zab Maboungou learned her craft from her earliest childhood through contact with traditional dance and music groups in Congo-Brazzaville, in the heady days of post-independence cultural effervescence. Since then, she has never stopped broadening her knowledge of the musical forms and dances of Africa, highly sophisticated in her view. As a performer, she has integrated various traditional and "trad-modern" formations and ballets (from Central, West and East Africa). She has learned from and worked with masters of African dance, in a period of momentous change, such as Lucky Zébila (Congo/France) and Babatunde Olatundji (Nigeria/USA) while simultaneously taking part in a contemporary creative process, aiming to confront movement in its intrinsic capacity to express what she calls "our situation in the world."
Most recently, Cheryl McDonald testified at the National Inquiry Missing and Murdered Indigenous Women and Girls hearings held in Montréal on March 12, 2018.  The Kanesatake-Akwesasne Mohawk grandmother testified publically about the disappearance and death of her sister in 1988 at Akwesasne. Cheryl gave a personal account of the multi-generational trauma encountered throughout her life and the spiritual, emotional, physical and mental impact of losing a sister to violence. She has written and spoken about her healing journey which became a voice for those grieving in silence. During the last three years, Cheryl made a Red Dress Regalia and began to traditionally dance to honor her sister and other MMIWG sisters, families, and survivors. After stepping out to dance in traditional Iroquoian dress and style, Cheryl participated in many gatherings, healing ceremonies, and found peace, power and strength to speak about her personal truth and share wisdom with others.  More than anything, Cheryl wishes give hope to others and be a gentle voice to help and support others towards self empowerment and well being. "For Indigenous peoples, we must be the change we want to see in the world. To do this we must forgive ourselves, and change the way we interact with others. Healing is key."
Jaime Morse is the manager and mother of the group Prairie Fire, and is from Lac La Biche, Alberta. She was formerly part of the group called Jig on the Fly and then started the group Prairie Fire by teaching her children how to perform the stories of the Metis through dance. Currently, Jaime owns Indigenous Walks and works as an artist and curator. She also holds a full time job at the National Gallery of Canada as an Educator – Indigenous Programs and Outreach. As a visual artist, Jaime is known for her unique and identifiable Metis influence designs, fish scale art, birch bark biting and painting.
Prairie Fire Jiggers are a dynamic family group that shares their Metis culture through storytelling and dance with a fun and active on-stage presence. Be prepared to clap your hands and tap your feet! All three siblings started dancing as babies and were taught by their Cree-Métis mother, Jaime Morse.
RedTail Spirit Singers are a traditional powwow drum group where the drum beats and singers' voices are at the heart of the performance. Inspired by dreams or observations of nature, the group celebrate life with their songs and harmonies. The mission is to sing and demonstrate that, based on thoughtful choices, sustained efforts and a positive attitude, the results will be convincing.
Carlos Rivera is a dancer, choreographer, teacher, rehearsal director and actor originally from Mexico. He is from Nahua and Mixteco Indigenous descent. Currently, he is an Artistic Associate with Red Sky Performance where he has the opportunity to perform and choreograph many of the company's productions, including Caribou Song, Dancing Americas, Raven Stole the Sun, Shimmer, Tono, Migration, InSIGnia, TheGreat Mountain, and more recently Mistatim. He has toured to China, Mongolia, Australia, USA, México, New Zealand, Europe, Sudamerica and across Canada. He attended the Indigenous Dance Program at The Banff Centre severals times as a dancer, teacher, and as a choreographer. His dance work I'm Not The Indian You Have in Mind was presented at the NextSteps Dance series at Harbourfront Centre. He has collaborated with companies across Canada like The Chimera Project, Article 11, MT Space Theatre, Raven Spirit Dance, The Vancouver Opera, Les Productions Ondinnok. Carlos is proud to be at the National Theatre School of Canada where he is refining his artistic practice as an actor and director in the Artist in Residency Program.
A Mexican of Nahua descent, Leticia Vera specializes in dramaturgy of the body and movement, choreographic creation, and contemporary performance. She holds a diploma in contemporary dance performance from the INBA's (national institute of fine arts) Escuela Nacional de Danza Contemporánea in Mexico. A resident of Montréal since 2006, she works there as an independent artist, performer, and choreographer. As an active collaborator in the artistic initiatives of the Ondinnok theatre company since 2010, she has developed an original and authentic language. She has served as Ondinnok's associate artistic director since the fall of 2016.
My name is Nodin Wawatie. I am an Algonquin of Rapidlake, Quebec. I started dancing when I was 17 years old. Breakdance is the first dance style I learned. I learned it because i thought the moves looked amazing, and i wanted to amaze people. Then people started telling me I couldn't do it, so I found a new reason to dance: to prove them wrong. One day at a powwow I saw this guy dancing with such enthusiasm. Right at that moment I was inspired to dance powwow. Ever since that day I've been dancing with the same enthusiasm. I love dancing and I will never stop, even when i'm older and fatter. Dancing is my passion. It's not only a hobby; it's my lifestyle. I dance on the path this life has given me.