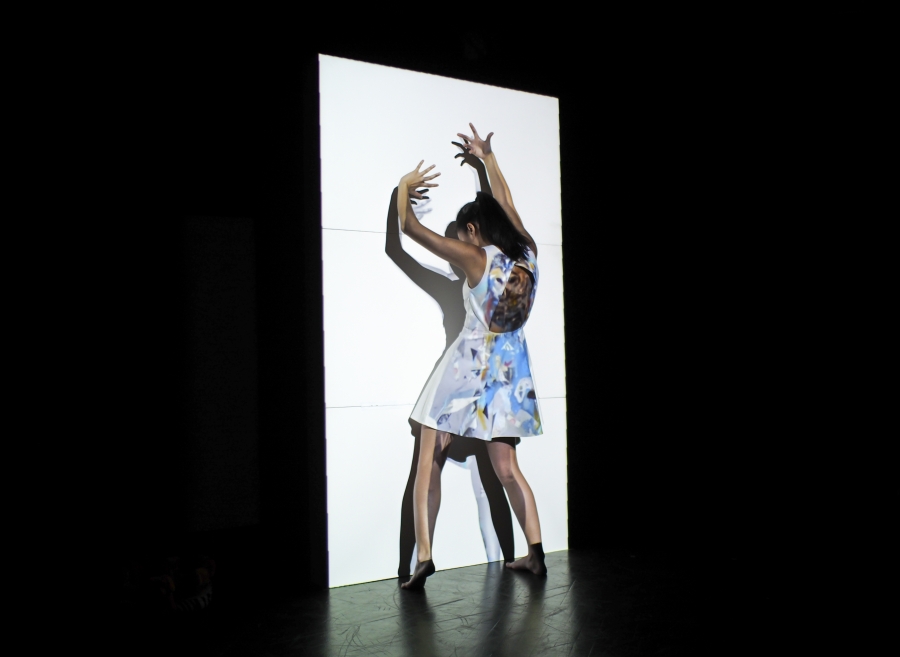 Bienvenue chez moi, petite Malgache-Chinoise
JANUARY 19 | BETWEEN 4 AND 10PM
PERFORMANCES: 5PM + 6PM + 7PM + 8PM + 9PM
JANUARY 20 | BETWEEN 1 AND 10PM
PERFORMANCES: 2PM + 4PM + 6PM + 7PM + 8PM + 9PM
FREE ENTRY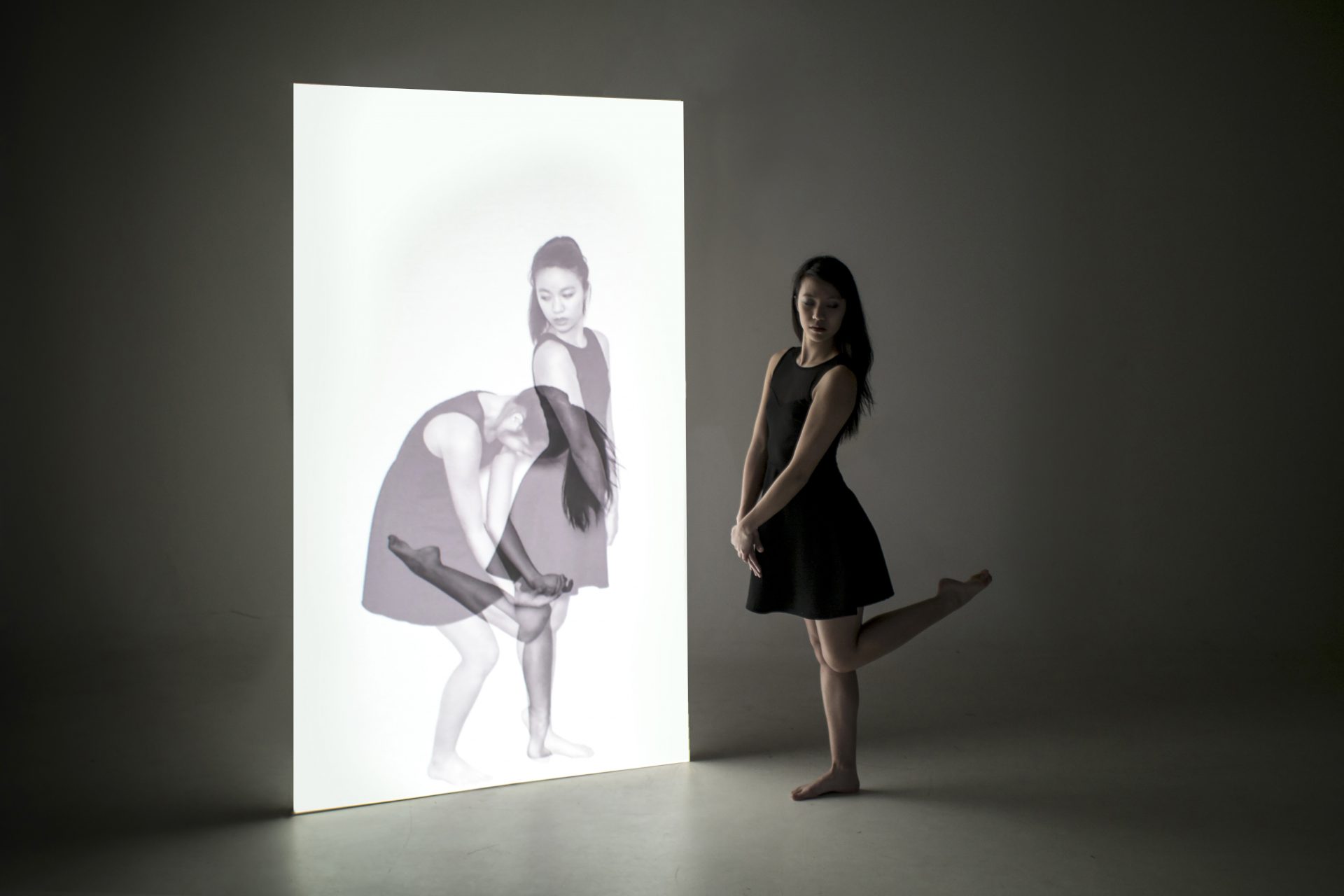 Choreographic installation
Claudia Chan Tak
This installation does not require a ticket. Simply show up any time between 4pm and 10pm on January 19 or between 1pm and 10pm on January 20.
Initially an encounter between documentary film, cultural identity and animality, this project's third iteration includes the fruits of a voyage to the choreographer's grandfather's home in China. Along with a videographer, she follows and maps his traces. Along the way, she discovers that her ancestral village is situated in Foshan, the birthplace of Hung Gar, a martial art inspired by animals that she practices and that marks her movement aesthetic. Over eleven days, she builds an installation from the collected artefacts of her journey, alongside collaborators in music, video, and lighting design. On days twelve and thirteen, she invites you to explore this immersive environment throughout the afternoon and evening, an exhibition with a varied programme of activities, including solo choreographies.
Choreographer, performer and visual artist Claudia Chan Tak
Videographer and video mapping Nans Bortuzzo
Lighting designer Benoit Larivière
Sound designer Gabriel Ledoux
This project was first created in the form of a master's thesis about the possible links between contemporary dance and documentary film in a scenic context. After five years of research on these two disciplines, on cultural identity and animality, an autobiographical solo at the confluence of dance and cinema was born. Entitled Moi, petite Malgache-chinoise, this solo presented in December 2016 at MAI (Montréal, arts interculturels) testified to Chan Tak's identity quest through family archives of a trip to Madagascar, a recent pilgrimage to China in search of her grand-father's abandoned house, and her childhood memories populated by animals. Nourished by her discoveries on the countries of her origins, she now transforms this choreographic solo into a new installative and performative format that retraces and archives her artistic process while deploying the images found during her research and alongside her collaborators.
Claudia Chan Tak graduated from Concordia University in 2009 with a BA in Intermedia/CyberArts. Three years later, she received the William Douglas excellence award for her BA in Contemporary Dance at UQAM. She recently finished a thesis/creation questioning links being made between documentary, cultural identity, and dance. Her creations have been presented on several stages, such as Tangente, MAI (Montreal, arts interculturels), OFFTA, Zone Homa, Phénomena, Art Matters, and Edgy Women. Since 2013, she has been interested in the creation process. Her work on La 2e Porte à Gauche's Pluton project led her to realize Hydra (2016), a first solo exhibition presented at Place des Arts during Festival TransAmériques.
Visual artist, videographer, photographer and composer, Nans Bortuzzo creates the multidisciplinary show Obsolescence programmée presented at Théâtre La Chapelle in 2014. As a photographer, he directs the cover of the Revue Jeu – Nourriture en scène, Number 154, and collaborates with several Montréal choreographers.
As a lighting designer, Benoit Larivière participates in various event productions, such as the ATSA emergency states and Osheaga. He is a close collaborator of the dance company Tentacle Tribe, and has been involved in several dance and theater projects in the cities of Oslo, Amsterdam and Vancouver.
Active in the field of contemporary music, composer Gabriel Ledoux also creates several soundtracks for contemporary dance and short films. Co-founder of the collective and experimental music label ACTE, he will soon launch his second album, Pornophony # 1, or Céline Dion and the Songs of the Whales.